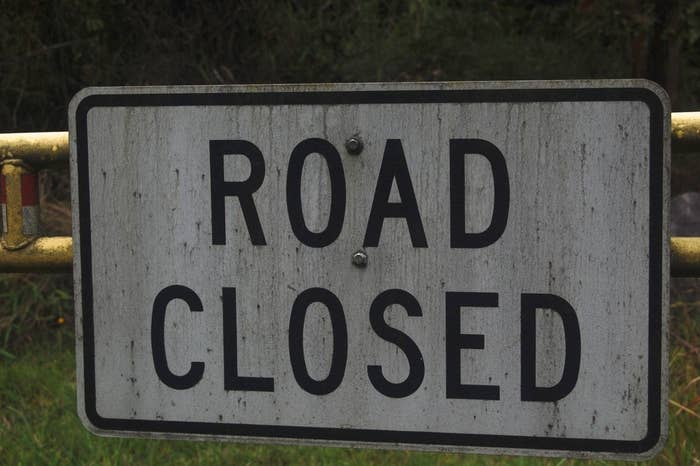 HILO, Hawaii — About 4,800 miles away from the marble halls of Capitol Hill, the reality of Congress' inability to do even its most basic job was hitting home for American workers and tourists.
From Pearl Harbor on Oahu to Volcanoes National Park here on the Big Island, hundreds of federal workers were being furloughed while park police were busy securing national parks. Meanwhile, thousands of Americans — many of whom saved for months or years to enjoy this tropical paradise — were having their travel plans disrupted thanks to the shuttering of the federal government at midnight Monday.
And that's to say nothing for the thousands of Hawaii residents who have businesses that cater to the flood of tourists who visit these landmarks. From tour guides to hotel maids to mom-and-pop roadside restaurants, the economic impact could be massive.
While for some Americans the government shutdown may not have an immediate impact on their lives, for federal employees across the country congressional gridlock and infighting is upending their lives.
The shutdown's effects won't just be felt in the parks in Hawaii. Across the country, all 59 national parks are closed until further notice, as are scores of other federally operated properties, services, and agencies that play a critical role in local economies.
"Basically we're going to close down the gate … and we'll have four hours to close out the park," Travis Delamont, a park ranger at the Volcanoes National Park said Monday afternoon.
"I'm not looking forward to it," Delamont, a three-year veteran at the park said, explaining that he and the majority of the staff will be furloughed until Congress passes a spending bill. "Any nonessential workers will be furloughed. So basically anybody who's not essential," he said.
When asked if the Obama administration had given employees any guidance, Delamont said, "Not really. Basically, what's in the news is what we know, and we don't really know anything until midnight when it all happens."
The park is a major draw on the Big Island and in Hawaii generally, and the closure of the park could hurt local businesses if it is drawn out. "We average 2,500 to 3,000 people per day and we average 1.7 million [visitors] a year … It's one of the biggest economic draws in the state," Delamont said.
The government shutdown means those people won't be visiting the park or using the tour guides that make a living shuttling people around its various sites. They also won't be stopping in tourist shops, fast-food restaurants, or other businesses that make their money off of the visitors.
"Oh I think it definitely will" hurt business, said Hiro, a tour guide who caters to Japanese tourists visiting the park.
"Volcanoes National Park is one of the many destinations in Hawaii that will be hit hard by a government shutdown, with ripple effects further damaging our fragile economy and tourism industry," Hawaii Rep. Tulsi Gabbard, a freshman Democrat, said in a statement Monday night.
And the government shutdown doesn't mean just federal employees will be furloughed: The 70 front desk employees, restaurant staff, maids, and other staff of the Volcano House Hotel, located inside the park, are now without jobs until Congress passes a spending bill.
"The park is giving us 48 hours to close down," said Mariano Ayala, an employee of the hotel. That means guests already checked in can stay through Thursday, but after that "they have to get out."
The shutdown is having an immediate impact on the business's bottom line as well. "We're not taking any more check-ins, and we're not taking anymore reservations," Ayala said, adding that "of course we're refunding all the guests if we close down … and we're trying to give them assistance in booking other rooms outside of the park."
Gabbard expressed frustration with the shutdown's economic implications for her state, which relies heavily on federal spending and tourism dollars: "I'm extremely disappointed that instead of working together to pass a reasonable funding solution, Congress has placed this burden on hard-working Americans — people like the federal employees who keep Volcanoes National Park operating, Hawaii Island visitors, and owners of the surrounding businesses that depend upon tourism in order to get by."