DOJ To AP: Trust Us
DOJ officials stand by the decision to pull phone records for the nation's largest wire service.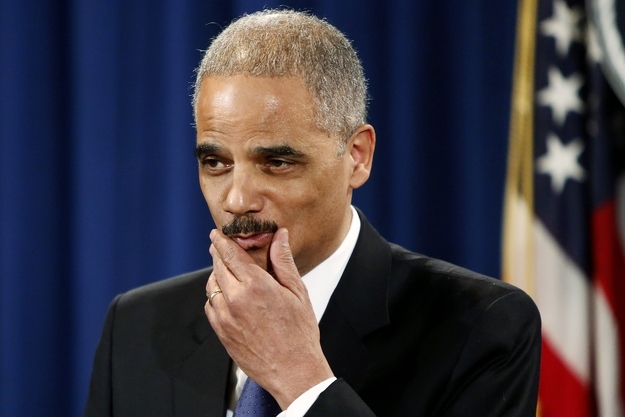 WASHINGTON — Deputy Attorney General James Cole defended DOJ's seizure of two months worth of Associated Press phone records, telling the news service that the decision to pull the records complied with Department rules and was necessary to protect national security.
In a letter to AP President Gary Pruitt, Cole insisted that, "We strive in every case to strike the proper balance between the public's interest in the free flow of information and the public's interest in the protection of national security and effective enforcement of our criminal laws. We believe we have done so in this matter."
On Monday the AP reported that in an unprecedented move, DOJ had pulled its phone records as part of an investigation into national security leaks. Cole's letter was first reported by the Huffington Post.
But Cole did not provide any rationale for the secret subpoena that was used to pull phone records in multiple bureaus, as well as the personal records of AP reporters and editors. The only justification Cole gave in the letter was that "in this case, the Department undertook a comprehensive investigation, including, among other investigative steps, conducting over 550 interviews and reviewing tens of thousands of documents, before seeking the toll records at issue."
Under Department rules, DOJ can seize a news outlet's phone records using a secret subpoena, but only after exhausting other avenues of investigation and only if requesting them from the outlet could jeopardize the investigation.
Earlier in the day, Attorney General Eric Holder had echoed the letter, telling reporters that based on his relationship with Cole and others involved in making the decision, he was sure nothing improper had been done. "Based on the people I know [it] was done in accordance with DOJ regs," Holder told reporters.
Meanwhile, the Standing Committee of Correspondents, which represents daily news reporters including the AP on Capitol Hill, is preparing it's own formal complaint to DOJ over the scandal. Committees representing other parts of the media on Capitol Hill are also considering sending similar complaints to DOJ.
As part of its record sweep, DOJ pulled phone records for lines used by AP reporters in in the House of Representatives.