Despite Immigration Reform Passing Key Senate Hurdle, Prospects Remain Dim
Bipartisan Senate majority may want to move towards final passage, but House Republicans aren't in any mood to take up massive immigration bill.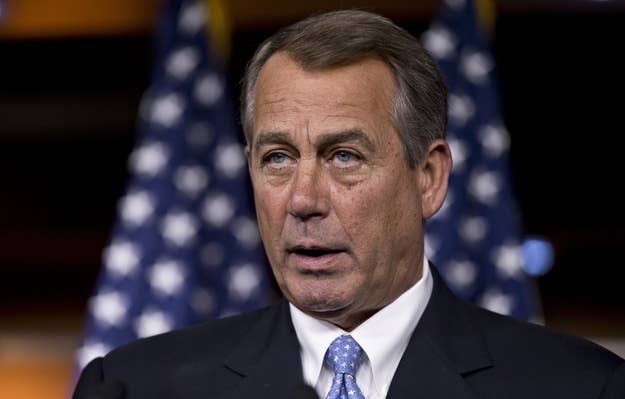 WASHINGTON — Comprehensive immigration reform passed a key procedural hurdle Monday when the Senate passed a bipartisan compromise that included stringent new border enforcement language designed to lure fence-sitting Republicans into the reform fold.
Of course, thanks to a dysfunctional House that increasingly finds itself at the whims of a small but powerful group of hardline conservatives, the Senate's vote may not mean much.
The 67 to 27 procedural vote, setting up a final passage vote later this week, was less than reformers had hoped for coming into the weeks-long debate. Supporters had wanted a particularly strong showing of at least 70 votes, hoping that would put pressure on the Republican controlled House to move on the legislation.
Republicans who voted for the bill includes Sens. Jeff Chiesa, Kelly Ayotte, Susan Collins, Bob Corker, John Hoeven, Dean Heller, Mark Kirk, John McCain, Jeff Flake, Lisa Murkowski, Roger Wicker, Marco Rubio, Lindsey Graham, and Orin Hatch.
Hoeven and Corker were authors of the border security language that was added to the bill as a sweetener for Republicans.
Although reformers didn't meet that goal — due in part to thunderstorms on the East Coast that grounded flights with senators in them — the significant bipartisan support for the bill is a remarkable achievement given the toxic nature of immigration reform for most of the last decade.
Senate Minority Leader Mitch McConnell — who was never expected to vote for a comprehensive reform package — blasted Majority Leader Harry Reid's handling of the bill in a statement.
""When I called for a debate on immigration earlier this month, a massive bill, pushed up against an artificial deadline, without any real opportunity for review or amendment isn't what I had in mind. Since what we do here is far more important than how many votes we do it with, there is simply no reason we need to end this debate now in order to meet some artificial deadline determined by the Majority Leader's summer schedule," McConnell said.
But the bill — most of which has been public for weeks if not months — had essentially reached it's limit of Republican votes, and with the August recess quickly approaching and conservative opposition mounting, supporters ultimately decided to move on.
Still, prospects for a bill making to President Barack Obama's desk are, at best, dim. The House is slowly working on a series of much more conservative measures of it's own, many of which have no chance of becoming law.
And while Speaker John Boehner has said he wants to see reform pass this year, he all but lost total control over his rambunctious conference, much of which is vehemently opposed to any legislation that would include a pathway to citizenship for undocumented workers — a key part of any bill that will become law.