Democrats Troll Republicans With Snarky List Of Retreat "Agenda Items"
Science 101, and a math course on "how to count to 218 votes."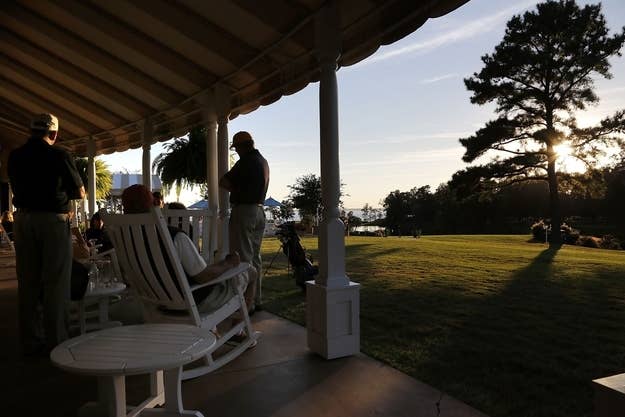 WASHINGTON — House Democrats Tuesday lampooned their Republican counterparts' upcoming retreat in a tony, gated resort in scenic Williamsburg, Va, suggesting a variety of "agenda items" ranging from lobbyist funded meals to a panel on "How to stop talking about 'legitimate rape' and insulting women."
House Republicans Wednesday will decamp to Williamsburg for their annual retreat amidst heavy security, including a private police force on the Kingsmill resort. The retreat, which is funded by an outside organization, is where party leaders and their rank and file gather to map out their policy agenda for the coming year.
"Tea Party House Republicans have had a rough month … We have a few suggestions for House Republicans that might make their next month a little bit easier," said Democratic Congressional Campaign Committee spokesman Jesse Ferguson in a release.
Among the "suggested" agenda items complied by the DCCC: breakfast paid for by lobbyists, "Science 101," a workshop on "How to stop talking about 'legitimate rape' and insulting women," a math course on "counting to 218 votes" — and, of course, trust falls.
Also on the suggested topics to be discussed: "How to increase our approval ratings: What root canals, traffic jams, cockroaches and head lice are doing right."
Although Democrats have long used the fact that the GOP retreat is funded by an organization connected to well heeled lobbyists, and takes place at posh resorts, they're not immune to criticism of their own: next month Minority Leader Nancy Pelosi and her conference will set up shop at the luxurious Lansdowne Resort in Virginia for their own get away meeting. But unlike Republicans, the Democrats aren't taking any lobbyist money.
It is, of course, a taxpayer-funded event.