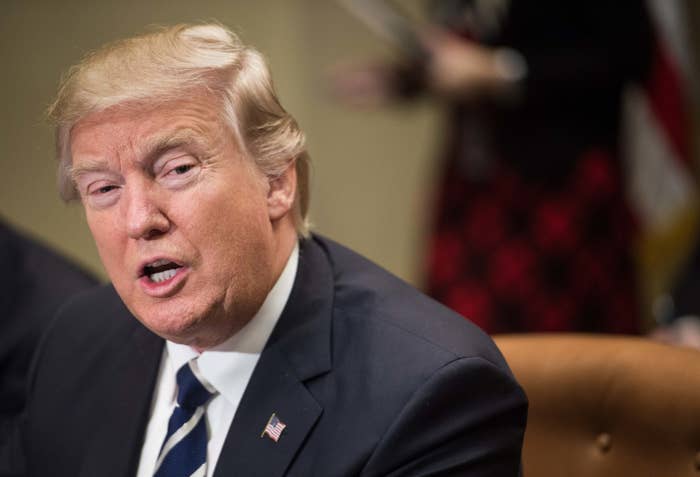 WASHINGTON — Democrats and Republicans on Jan. 31 warned that reports saying the White House insisted that congressional staff it consulted with on a controversial immigration order sign nondisclosure agreements is a dangerous breach of the separation of powers and is troubling sign of paranoia in the new administration.

Politico on Monday reported that the White House had required the NDAs of congressional staff that were brought in to help draft the immigration order, which bans refugees as well as people from seven predominantly Muslim countries in the Middle East from entering the country. On Tuesday, House Judiciary Committee Chairman Bob Goodlatte acknowledged his staff had worked with the administration in developing the policy — though he did not specifically address the use of NDAs.
Members of both parties described the use of NDAs, which are normally used to protect sensitive business or personal information from being released, as unprecedented.
"That is nothing short of an outrage. What a violation of the basic constitutional separation of power," Senate Assistant Minority Leader Dick Durbin told BuzzFeed News Tuesday afternoon. "To think that someone in the legislative branch would — I'm not going to use the word conspire, let's say 'consort' — with the executive branch and then sign an agreement that they will never disclose what they did, I can't think of another precedent in American history that's gone that far. It is a sellout."
Sen. John McCain said, "I've never heard of it in my life, but there are a lot of things happening that I've never heard of before." A Republican who has served both as a congressional aide and in the Bush White House bluntly said the use of NDAs demonstrates "a level of paranoia and secretiveness that I'm not sure we've seen for a long time in this town."
Coordination between the executive branch and Congress is not unusual. White Houses will traditionally consult closely with allies in the House and Senate and their staffs when drafting legislation, policy positions, and new regulations. For congressional aides, that can mean long days of being unofficially detailed to the executive branch while they craft language with their counterparts in federal agencies or the White House.
But, current and former aides said, no matter how involved staff are, their primary role is to "stand in the shoes" of their elected bosses — and to report back to them, even if only on the general contours of discussions. "This is not the same as legislative branch employees collaborating or information-sharing. ... It's the nondisclosure agreement with a separate branch of government that is chilling," a Senate Democratic aide said.
"I view it as not only sandbagging the institution and people you work for, but as a pretty straightforward breach of separation of powers," said Patrick Eddington, a former Republican House staffer who worked on the Hill for a decade before leaving his gig as a top national security aide in 2014.
"That said, in the classified program world, staff and members have to execute secrecy NDAs for access to classified information," Eddington said, adding he frequently objected to that procedure.
Those NDAs, however, are not executed unilaterally between the executive branch and Congress, as the Trump immigration order NDAs allegedly were.
The use of NDAs also raises a number of legal questions. It's unclear whether it could shield communications from the Freedom of Information Act, for instance, and given the novelty of the situation, it's unclear how enforcement would even work. "NDAs require two parties. So who would do the suing? Is Steve Bannon going to sue? Is Donald Trump going to sue … is [Trump's attorney general nominee] Jeff Sessions really going to sue some House staffer?" the former aide said.
Rep. Joaquin Castro argued that the use of NDAs fits into a broader push by Trump to quickly consolidate power in the White House. "There's a disturbing blurring of the separation of powers between the different branches of government," Castro said. The Texas Democrat also pointed to accusations that the White House ordered the Customs and Border Protection Agency to defy court orders as an example of trying to "usurp the judicial branch." (CBP has denied those allegations.)
But at least one Republican, Rep. Tom Cole, said he doesn't have a problem with the arrangement. "That was explained to us as no big deal, that we had various staff members helping the Trump transition team since after he secured the nomination," Cole said on Jan. 31. "So I think this has been blown up."