DC Congresswoman Throws Twitter Shade On Congress, Obama
DC's hometown Rep. Eleanor Holmes Norton says she's "heartbroken" President Obama again ignored the city's push for statehood during his State of the Union Speech.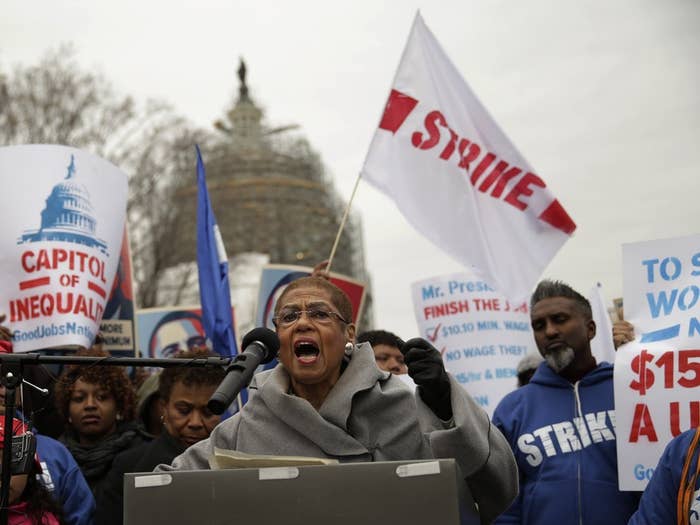 WASHINGTON — The District of Columbia's Rep. Eleanor Holmes Norton didn't mince words Tuesday night on twitter when commenting on her colleagues' often sophomoric attempts to secure a coveted aisle seat for President Barack Obama's State of the Union speech.
Each year members begin taking seats in the House chamber hours before the president begins speaking in hopes of getting a grin-and-grip moment on national television with the occupant of 1600 Pennsylvania Ave.
And on Tuesday night, Norton wasn't having any of it, and took to twitter to chastise her colleagues for acting "like 5-year-olds."
But Norton didn't just reserve her twitter side-eye for members of Congress. Following Obama's speech, Norton also criticized him for not mentioning the District's long sought after statehood.