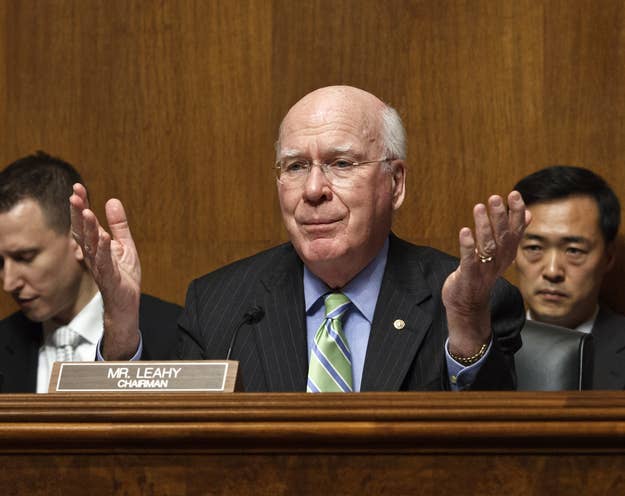 WASHINGTON — Senate backers of new protections against warrantless monitoring of private citizens' emails said Wednesday that Congress has a good shot of passing digital privacy legislation next year — despite complaints that a bill passed last week didn't include the provisions.
Although the Senate Judiciary Committee on Nov. 29 passed a package of video and electronic privacy measures, the Senate late last week opted to take up a House-sponsored measure pertaining to video privacy only, dealing what privacy activists see as a blow to their cause.
"Changes to electronic privacy cannot happen piecemeal," said Chris Calabrese, legislative counsel for the American Civil Liberties Union. "If we are to achieve true reform — which means getting full protection for Americans' inboxes and private communication — we cannot give priority to special interests."
But Republican and Democratic Senate aides insist those concerns are overblown, arguing that the Senate was never realistically expected to pass the full package of reforms this year and that moving it out of the committee will give it momentum for the coming session of Congress.
Chairman Patrick Leahy has "always known that it would need to be a multi-year effort, but that getting a vote in November on his email privacy protections would keep the momentum going. It was known by everyone that it would not pass in the lame-duck session, especially in the House, and that Congress likely would pass a video privacy update for now," a Democratic aide said.
Privacy activists for years have sought to reform the Electronic Communications Privacy Act, which governs the ability of law enforcement agencies to access private citizens records.
Although warrants are required for any number of digital records, Congress has never passed legislation requiring a warrant to review or monitor a citizens' email traffic, and law enforcement authorities regularly demand access to emails via subpoena, without judicial review.
While privacy activists have long sought stronger protections for email, legislative efforts have only recently begun to pick up in earnest on Capitol Hill. Unlike some issues, privacy legislation generally does not break along partisan lines or regional lines as with spending bills or transportation legislation. Rather, both parties are often fractured along ideological grounds, making for odd bedfellows between liberals and libertarian conservative lawmakers.
As a result, while these types of bills are generally bipartisan, they can be more difficult to move since neither party's political apparatus are generally inclined to engage on them.
Leahy late last month successfully moved through the committee the first major privacy reforms of the nearly two-and-a-half-decade-old law, bundling together email protections and a set of video reforms that enjoy broad support in the House and Senate.
Although Leahy's measure has bipartisan support in both chambers, a number of Republicans, including ranking member Senator Chuck Grassley, have raised significant concerns with the bill, pointing to opposition from law enforcement officials.
"While I agree with the business and privacy groups that there is merit to harmonizing the legal requirements for obtaining emails with a search warrant, we would be abdicating our duty if we did not examine the concerns raised by federal, state, and local law enforcement. Additionally, we have heard concerns from civil regulatory agencies such as the SEC that this legislation would significantly impact the SEC's enforcement of the securities laws — including insider trading," Grassley said at a hearing late last month.
At the hearing, Leahy acknowledged the broader effort would likely have to wait until next year, and last week he reaffirmed his commitment to taking up the bill next year. "I look forward to working with him to update another critical digital privacy law, the Electronic Communications Privacy Act in the new year," Leahy said in a statement following House passage of the bill.