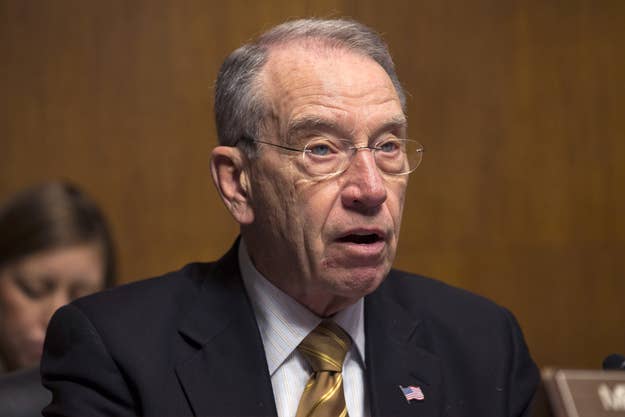 WASHINGTON — Ranking Senate Judiciary Committee member Chuck Grassley warned Friday that Congress must take into account the events in Boston this week when working on comprehensive immigration reform to ensure "those who would do us harm do not receive benefits under the immigration laws."
As a chaotic, frantic, and violent hunt for a suspected bomber unfolded in Boston, the Iowa Republican pointed to the situation during the committee's first hearing on a new comprehensive immigration bill. Grassley argued consideration of the issue is important "especially in light of everything that's happening in Massachusetts now."
In his opening statement, Grassley also argued the Boston terror case can help strengthen immigration reform since "it will help shed light on the weaknesses in our system … [and] how can we beef up security checks on people who would enter the United States."
The two suspects in the Marathon bombing, Dzhokhar and Tamerlan Tsarnaev, are brothers from the Caucasus region who emigrated to the United States with their family and became legal residents in 2007.
UPDATE: Alex Conant, a spokesman for Sen. Marco Rubio, pushed back on that idea. "The situation in Boston is still developing and it's too soon to jump to conclusions, let alone use the tragedy to make political points," Conant said in an email.
Conant later added, "There are legitimate policy questions to ask and answer about what role our immigration system played, if any, in what happened. Regardless of the circumstances in Boston, immigration reform that strengthens our borders and gives us a better accounting of who is in our country and why will improve our national security. Americans will reject any attempt to tie the losers responsible for the attacks in Boston with the millions of law-abiding immigrants currently living in the US and those hoping to immigrate here in the future."
Correction: Grassley is the ranking Senate Judiciary Committee member. An earlier version of this article misstated this fact.