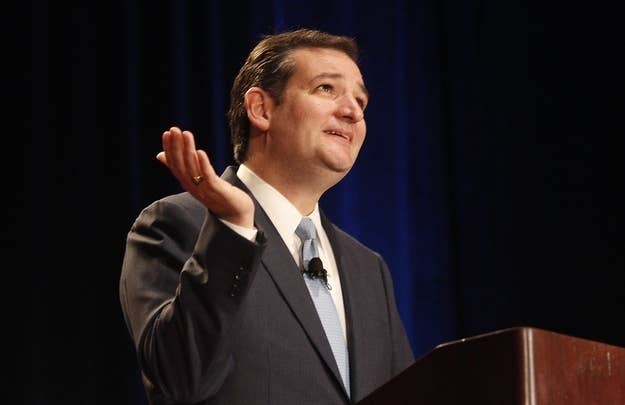 WASHINGTON — U.S. Chamber of Commerce CEO Tom Donohue Monday criticized Sen. Ted Cruz, who led the quixotic campaign to defund Obamacare that ended up shutting down the government, saying he has yet to prove he is capable of legislating.
"Well I don't know Sen. Cruz," Donohue told reporters at a breakfast sponsored by the Christian Science Monitor.
"I think of him as a tennis player. You know, if you're going to rush the net all the time you better have a lot of motion to the left and the right. And he hasn't proven that to me yet," Donahue added.
When a reporter noted that many believe the business community want Cruz to "sit down and shut up," Donohue quipped, "Well that might be one thing we could work on."
Donahue also said he believes that immigration reform is far from dead despite the intense partisanship in Washington.
"Generally there is good feeling about the efforts that have been made on immigration. And by the way we're doing this with the AFL of CIO … [that's]
a significant interest group," Donohue said.
Donohue acknowledged that the House isn't likely to pass either the Senate's comprehensive measure or one of the several Democratic or bipartisan comprehensives bills in the chamber.
"I don't think they'll pass a great big comprehensive bill. I think they'll pass three of four things," Donohue said.
"I would suggest the Speaker is stronger than he was four weeks ago … I think he's in a better position by letting out the air of the proverbial balloon," Josten said of Boehner's decision to let his conservative swing push the country to the brink of default. "He got a standing ovation" from his conference during the last meeting, he noted.
Donohue said he is hopeful the House and Senate will "go to conference, [and] have the president sign" immigration reform quickly.
But Josten was more tempered, saying that it is his "guess" that the House and Senate won't turn to immigration in a serious way until they get past the next set of deadlines on spending and debt in February.