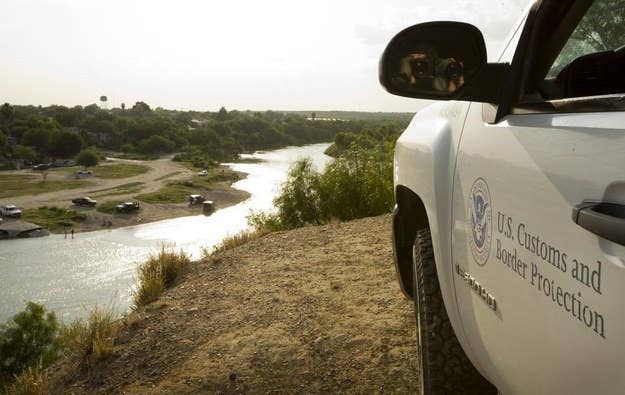 When Border Patrol Agent Raimundo Borjas pulled into the Wilcox border check point along Arizona's deserted Highway 80 at 11:45 p.m., March 21, 2013, he likely assumed his colleagues would quickly wave him through.
Instead, the Customs and Border Protection Agents at the check point took the 10-year CBP into custody.
Forty-five minutes later, Borjas was in the custody of the Federal Bureau of Investigation as part of an investigation into an alleged money-laundering scheme originating in the Mexican city of Agua Prieta, which is essentially controlled by the Sinaloa drug cartel.
Now, Borjas, who has been on indefinite leave from the CBP since his arrest, is facing federal money-laundering charges, and is expected to be in a Tucson court Friday to enter a plea.
Department of Homeland Security sources and court documents indicate that while Borjas was formally charged in May with laundering $61,600 dollars for an unnamed person or organization in Agua Prieta, that total represents only a small part of an alleged scheme that spanned several years, all while Borjas worked for CBP.
Borjas' attorney did not return requests for comment, and a spokeswoman for the Department of Justice declined to comment. Victor Brabble, a spokesman for CBP declined to comment specifically on the ongoing litigation, but did tell BuzzFeed, "CBP leadership has placed great emphasis on integrity, and does not tolerate actions that would tarnish the reputation of our agency. CBP will fully cooperate with any investigations of alleged unlawful conduct on or off duty, by any of its employees."
According to a DHS source familiar with the case, earlier in the day Borjas was arrested, FBI agents had contacted CBP officials requesting that they detain a suspect in a bank-fraud case they expected to drive through the check point that night.
And initially, that's what Borjas was charged with. But in a revised indictment filed in federal court on May 7, prosecutors upped the charges, detailing how Borjas and an unidentified co-conspirator had repeatedly sought to avoid deposit-disclosure laws as part of a money-laundering operation.
Borjas kept the deposits, which occurred between Aug. 13, 2012 and Oct. 5, 2012, under $10,000 in order to avoid triggering deposit-notification laws. The nine deposits listed in the indictment range from $900 to $9,900 dollars.
Prosecutors also allege that Borjas knowingly participated in the scheme despite the fact that the deposits were part of an "intent to distribute cocaine."
Since 2004, at least six other CBP agents have been arrested in connection with money-laundering charges nationwide, according to an analysis by the Center for Investigative Reporting.
Borjas' court date comes a week after arguments ended in an unrelated 2010 shooting of an undocumented Mexican immigrant outside of Nogales, Arizona. In that case, the immigrant, Jesus Castro Romo, charges that former border patrol agent Abel Canales — who has pled guilty to working for drug cartels while with CBP — shot him in the back while chasing him through the desert.
Borjas' court appearance also comes on the heels of a lawsuit filed against CBP agents over the cross-border shooting death of 16 year old Mexican national Jose Antonio Elena Rodriguez. Elena was shot in the back by border agents while walking down the street in Nogales, Mexico, in 2012.