Benghazi Committee Calls On Clinton To Turn Over Email Servers For Outside Review
"Though Secretary Clinton alone is responsible for causing this issue, she alone does not get to determine its outcome," Benghazi Committee Chairman Trey Gowdy warns.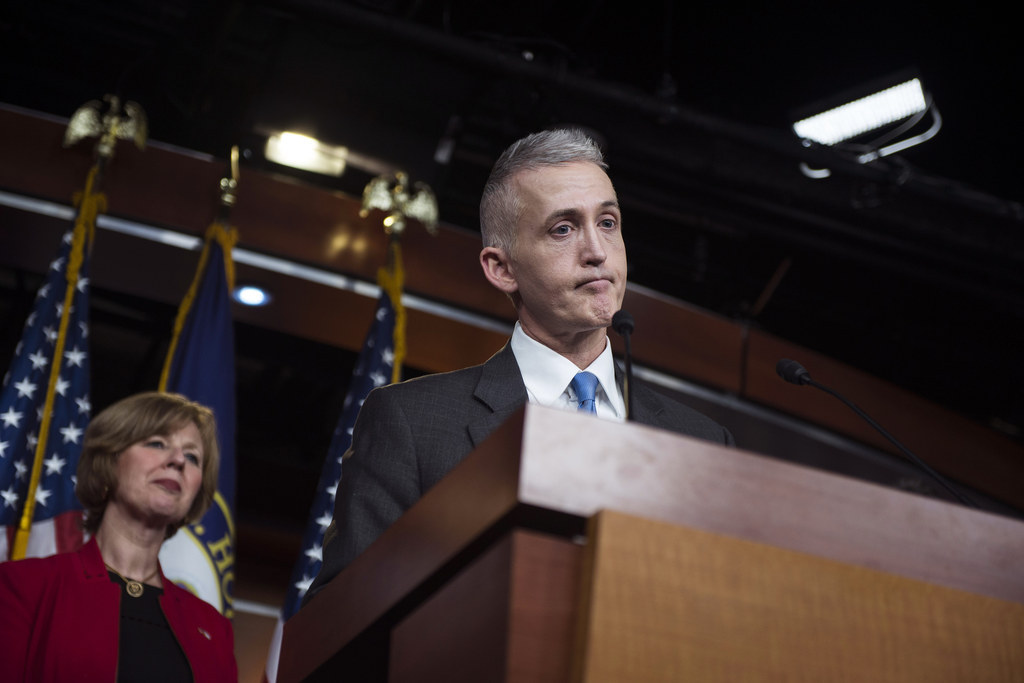 WASHINGTON — The House Select Committee on Benghazi Friday called on former Secretary of State Hillary Clinton to turn over her personal email servers to a third party for review, the first concrete step in the committee's widening investigation into Clinton's time as the nation's top diplomat.
Clinton used a private email address — and server — rather than a government issued State Department email. Although she has released thousands of pages of emails, Clinton's team decided which emails were related to her official work, and no third party has been able to determine whether in fact she has fully disclosed all of her communications.
Clinton has resisted the notion of turning over the servers to a third party to conduct an independent analysis, which prompted Committee Chairman Trey Gowdy to formally request the turn over of the servers Friday.
"Though Secretary Clinton alone is responsible for causing this issue, she alone does not get to determine its outcome," Gowdy said Friday. "That is why in the interest of transparency for the American people, I am formally requesting she turn the server over to the State Department's inspector general or a mutually agreeable third party."
Gowdy has already announced he will hold separate hearings into the email scandal, arguing without full access to Clinton's emails the committee cannot be sure it has received all materials relating to its core Benghazi investigation.
In a letter to Clinton's attorneys, Gowdy raises a number of concerns with the emails, including the use of key word searches to segregate personal emails from official correspondences and the appropriateness of Clinton being the final arbiter of what constitutes official correspondence. "In short, there is no assurance the public record regarding the Secretary's emails is complete," Gowdy argued.
Clinton and her allies have insisted she has followed State Department rules in disclosing some of her emails and have sought to paint Gowdy's interest in the emails as part of a partisan witch hunt.
The Committee's ranking member Rep. Elijah Cummings slammed the request, charging it seems "designed to spark a fight with a potential presidential candidate rather than following the standard practice in congressional investigations."
Cummings noted that during Democrats' investigation into Bush administration staff using Republican National Committee email accounts to conduct official business, then Chairman Harry Waxman "did not demand access to RNC servers, backup tapes, or non-official emails, but rather worked with RNC attorneys to develop search terms and then relied on them to produce those documents that were responsive. We should follow this responsible approach to resolve any remaining questions about these documents."