Baptist Preacher Ridicules "White Man, GOP Conservative" Mark Sanford
Influential Florida minister Mac Brunson also has harsh words for the "bright people" of South Carolina for voting for Sanford in GOP primary.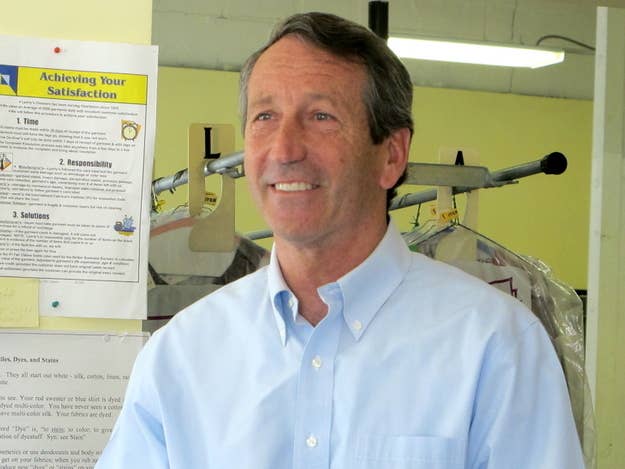 WASHINGTON — A Florida preacher ridiculed South Carolina Republicans as part of a Sunday sermon on morality and character based in part on former Gov. Mark Sanford.
Mac Brunson, senior pastor at the First Baptist Church in Jacksonville, used his weekly sermon televised on WTLV-JAX to lampoon Sanford, and South Carolina before incredulously telling his congregation "That's a white man, GOP conservative. I'm an equal offender, brother. If it ain't right, it ain't right for nobody."
Sanford, who infamously cheated on his wife and lied about it before stepping down, won the GOP primary to take the seat vacated by Sen. Tim Scott.
Brunson used the scandal as a lesson in character and trust, warning his flock that those who "deal treacherously" with their wives cannot be trusted.
"Why do you think a man who deals treacherously with his wife won't deal treacherously with you in business. See also Mark Sanford, former governor of my home state, who told his wife "I'm going to the mountains to hike." Who told the people who worked for him "I'm going to the mountains to hike." Who told the state of south Carolina who voted for him and put him in office "I'm going to the mountains to hike," he said.
"Now the bright people of my home state have made him the GOP person for Congress. If he dealt treacherously with his wife before and the state and the people who worked for him, do you think character has changed that much that he's not going to deal treacherously at some point in the future?" Brunson added.
Brunson is a member of the Southern Baptist Convention, one of the largest and most influential Baptist organizations in the world.
Sanford's wife last week accused him of trespassing, and national Republicans have begun to distance themselves from him in his race against Democrat Elizabeth Colbert Busch.