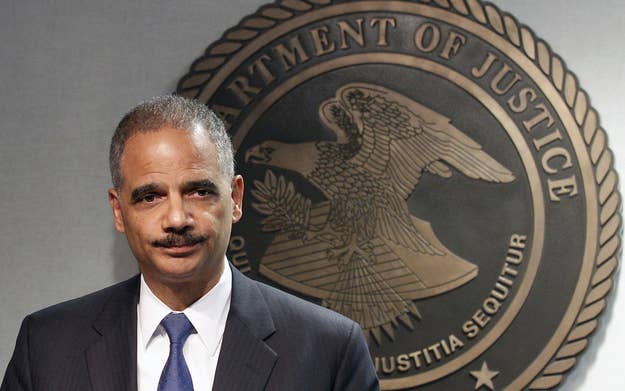 WASHINGTON — Attorney General Eric Holder heads up the list of the nation's top facilitators of pornography, beating out titillating powerhouses like Google, the American Library Association, and the Department of Defense, according to conservative advocacy nonprofit Morality in Media.
"Holder's actions keep the porn industry thriving. He not only refuses to enforce obscenity laws currently on the books that prohibit the distribution of hardcore pornography, but he even disbanded the office charged with enforcement," Morality in Media President Patrick Trueman said in a statement announcing his organization's "Dirty Dozen List of Sex Exploiters."
Other porn facilitators that made this year's list include LodgeNet Interactive Corporation and Hilton for providing adult movies in hotels; Cosmo for relying "on sexually explicit content to sell magazines to young girls;" the American Library Association for pushing "libraries not to use any Internet filters to prevent children from stumbling across porn while doing their homework;" Comcast for providing porn at "the click of your remote;" and Twitter for not eliminating pornography from users' feeds.
The Defense Department made the list because "pervasive porn causes harassment in the workplace, addiction, and problems at home," although it's unclear what the military has done to spread pornography.
The entire list can be found at www.PornHarms.com/dirtydozen.