25 House Democrats To White House: Halt All Deportations
With comprehensive immigration reform stalled in Congress, activists and lawmakers look to end deportations until legislation passes.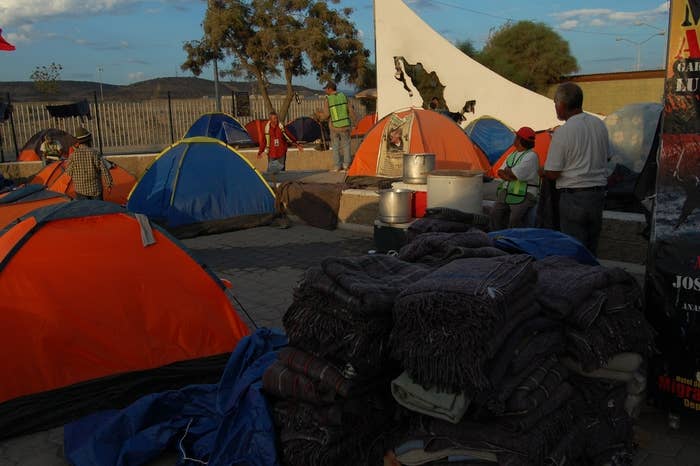 WASHINGTON — Twenty-five House Democrats Thursday called on the Obama administration to suspend new deportations of undocumented people living in the United States until Congress finishes work on comprehensive immigration reform.
In a letter to President Obama, the lawmakers argue that suspending deportation and expanding "deferred action" programs to allow the undocumented who would qualify for citizenship under reform "is the best way to advance the path to citizenship for undocumented individuals across the country."
Last year Obama launched a deferred action program for so-called "Dreamers" — children who were brought to the United States illegally but who have gone to school, college, or joined the military. So far, 500,000 Dreamers have had their legal status normalized under the program, and lawmakers want to expand that program to other undocumented immigrants.
"It is necessary to expand the protections of our future citizens that were established by the Deferred Action for Childhood Arrivals program and grant it to the family and neighbors and all of those who have made their lives here but are yet to be fully recognized," the lawmakers argue.
The letter, organized by Rep. Raul Grijalva, is signed by other House members including Reps. Luis Gutierrez, John Lewis, Charlie Rangel and Grace Napolitano.
So far, Obama has resisted ending deportations; in fact, the White House regularly touts the record number of deportations that have occurred during his five years in office. Last month Obama also insisted he does not have the authority to end deportations when confronted by hecklers at a public speech.
The White House finds itself in a difficult position. Dreamers, who have become the engine driving the push for immigration reform, have made it clear that nothing short of an end to deportations will be viewed as acceptable. And with comprehensive reform on life support on Capitol Hill, Democrats are wary of angering an influential part of the Latino community.
Ending deportations en masse, however, would enrage Republicans, which would almost certainly doom any remaining chance reform legislation has, no matter how slim.
But Grijalva argued the exemption for Dreamers provides a legal framework for a full scale suspension and that the administration has a moral imperative to do so because "the toll on the immigration community, the toll on these hard working families … continues to grow."