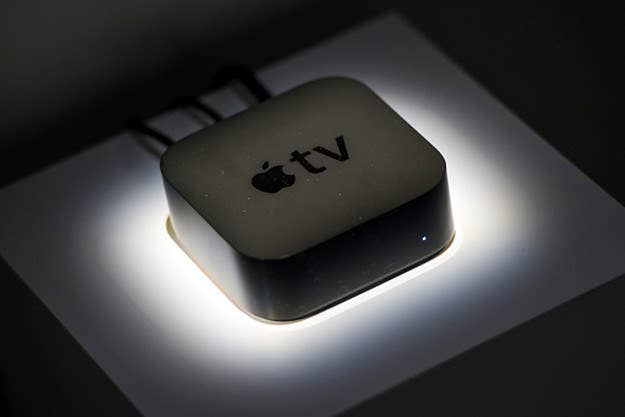 When Apple's next-generation Apple TV arrives at market in October it will include a new universal search feature that will allow you to search for a movie or TV show once, and see results from all sorts of different sources. It's a tentpole feature of the diminutive set-top box and one for which Apple has big plans. The company will roll it out with support for a handful of services initially. But it has far bigger plans for it.
In a recent interview with BuzzFeed News, Apple CEO Tim Cook said universal search in Apple TV is not something that the company plans to reserve for key content partners. "At launch we'll have iTunes, Netflix, Hulu, Showtime, and HBO — so we'll have five major inputs into universal search initially," Cook said. "But we're also opening an API, so that others can join in."
And Apple's confident that they will do just that. "I think that many, many people will want to be in that search," Cook said. "And that's great for users. Think about your experience today. Even if you're fortunate enough to have the content you want to watch in an app, you sometimes don't remember exactly where that show is, so you're going to Netflix or Hulu or Showtime. You shouldn't have to do that. It should be very simple."
It should be very simple. That begets a perhaps even more crucial question. How will universal search, as Apple's implemented it, handle series whose episodes are spread out across multiple services? In other words, if I'm a Netflix subscriber and I want to binge-watch a five-season series, will an Apple TV search tell me that the first three seasons are available to me for free on Netflix, the fourth is available for purchase on iTunes, and the fifth is available only on HBO? Or will it leave me to work that out myself?
Cook said the former scenario is the one Apple's implemented. "It will be clear which service is free," he said. In other words, Apple will show each season or episode in all the services in which it's available to you and iTunes if they have it. So you would see options for Netflix, iTunes, and HBO, if all three had the content and you were subscribed to Netflix and HBOGo.