These Were The Highlights Of Apple's 2015 Developer's Conference
Apple kicked off its Worldwide Developers Conference in San Francisco on Monday with a keynote address from CEO Tim Cook and the company's top brass. Here's a running list of what we learned.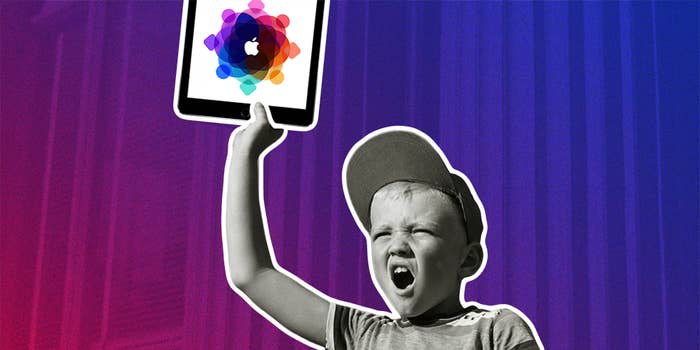 Here Are the Highlights:
Apple unveiled a suite of new software at its annual developers conference on Monday, and the highlight was the new streaming music and radio service, Apple Music.
Apple Music will give users access to their personal iTunes libraries, internet radio, and the ability to stream everything in the iTunes store — all in one app. It will be available for Android in the fall.
The new service will cost $9.99 a month, or up to six family members can get a package deal for $14.99 per month.
Apple also unveiled a new version of its iOS 9, which will bring multitasking to the iPad, a revamped Notes app, and a much smarter version of Siri.
There were also several upgrades to the Watch operating system. Developers will now be able to make their own watch face additions and allow users to respond to emails from designated friends.
There is also a new News app, a new transit view in Maps, and a faster, more powerful version of OS X called El Capitan.
Updates
More on Apple Music
Apple's making a big push toward music discovery, human curators, and deprioritizing algortithmic decisions. "Internet radio isn't really radio. It's just a playlist of songs," Apple SVP Eddy Cue told the audience.
Starting on June 30, Apple Music will be available for $9.99 a month, with a three-month trial. There will also be a family plan providing service for up to six family members available for $14.99 per month. Nonmembers can still use Apple Music to follow artists and listen to Beats 1 for free.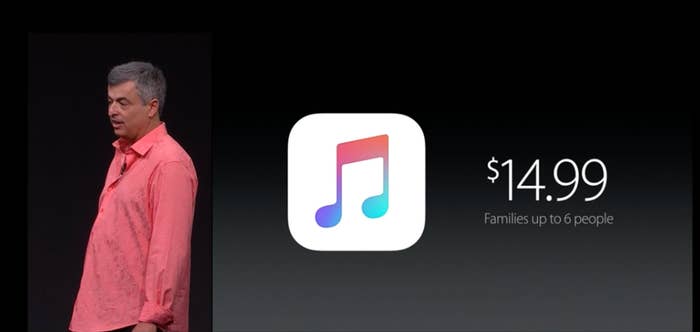 Drake is here to talk about Apple Music's new network, Connect.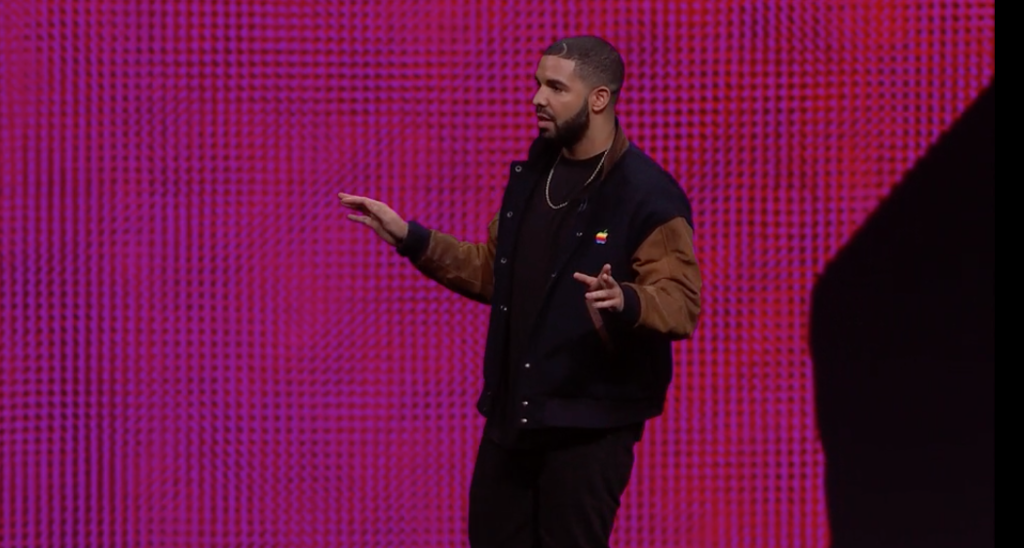 Per Apple, it's "a place where artists are free to upload their music, their videos, their photos — all direct to fans."
This isn't Apple's first move into this space; back in 2012 it shut down Ping, its musical social network, after it didn't catch on.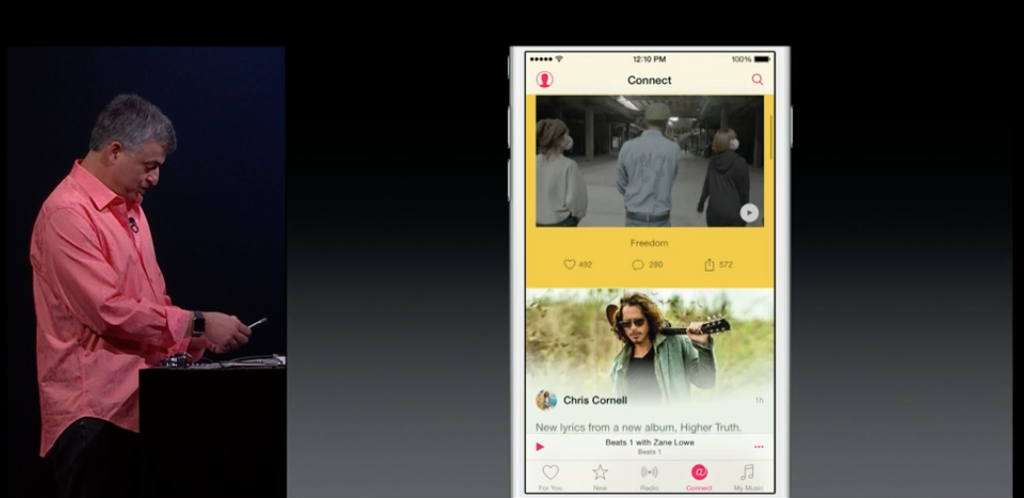 One. More. Thing... (Apple Music)
Tim Cook is calling it "the next chapter in music."
Apple music consists of three main components: a streaming service, a social network, and a 24/7 live radio station, called Beats 1. "It's a revolutionary music service curated by the leading music experts who we help handpick," said Apple's Jimmy Iovine. "These people are going to help you with the most difficult question in music: When you're listening to a playlist, what song comes next?"
Apple is building this as an ecosystem to allow both well-known artists and newcomers to share new music, straight to the source.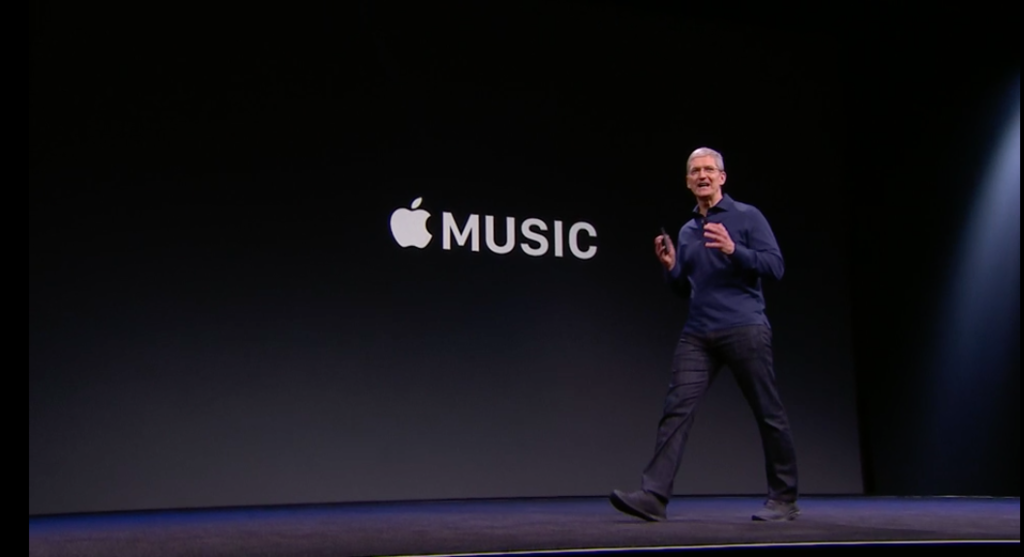 Apple Watch Updates: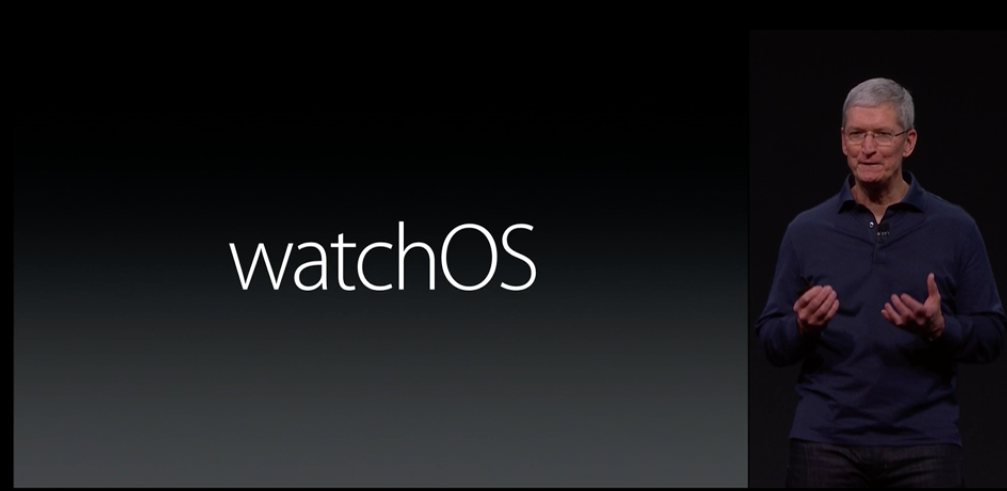 Updates include the ability to make your watch face a photo ...
...or even a time-lapse (!).
Other Apple Watch News:
—App developers will now be able to make their own watch face additions so users can get in-app information on the front of the timepiece.
—In Watch OS 2 you can add larger sets of friends. Users will be able to respond to emails on their watches.
—Apple is enabling fitness apps to integrate more deeply with Apple's native workout and health stats. Calories burned inside fitness apps will count toward Activity counts. Siri will now be able to start workouts, which allows you to start workouts without touching the watch at all.
—There are Apple Pay and Maps integrations to account for the new updates to the services (for example, the new transit directions inside Maps can now be accessed via Siri).
Essentially, these updates will allow for more flexibility and sophistication inside your third-party apps. This makes sense since most of the early Apple Watch apps were rudimentary and not very intuitive. There's much more customization now available in most of the apps' UI. You can now play audio out of the watch's speaker and you can play shortform video on the watch face. You can ask Siri to display different third-party app glances.
And a new feature called Time Travel allows you to go through your schedule using the watch's crown to look into the future for appointments and scheduling.
Some App Store Vanity Stats (According to Apple)
100 billion apps have been downloaded.
The average person has 119 apps.
850 apps are downloaded a second.
The app store got to 50 million users in only 17 months.
There are 195,000 educational apps.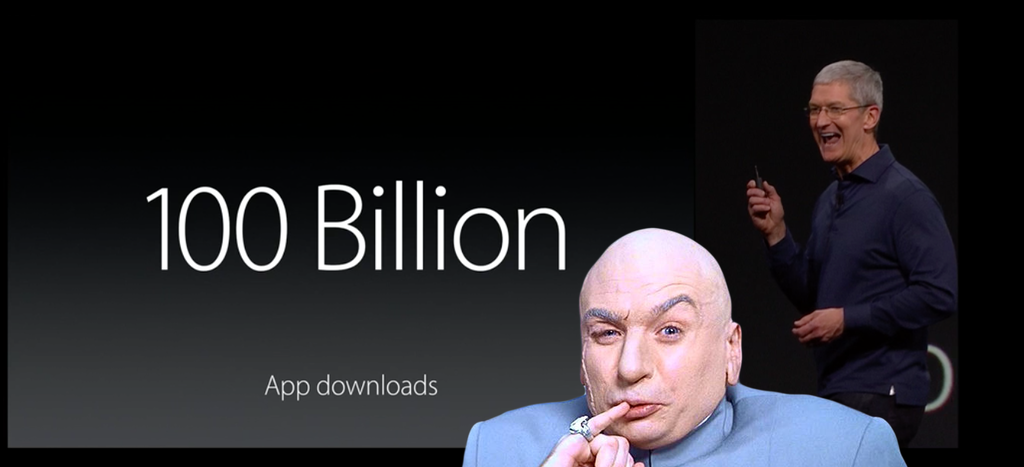 iOS 9 Apps
Apple claims that its iOS 9 updates are all geared toward making the iPhone and iPad faster and extending battery life on the iPhone 6 by roughly an hour on average.
Apple is working on two-factor authentication for all products.
HealthKit is improved with the addition of new health metrics to track, including hydration, UV exposure, and reproductive health. HomeKit has also added thermometers, locks, and lights, with sensors for carbon monoxide and outside security systems. There's a focus on home security.
Swift: Apple's very popular developer programming language is now becoming open source. It's called Swift 2.
Public iOS 9 beta: Users can register for the update. This is a first for Apple.
The App Store is seven years old and according to Apple has passed 100 billion app downloads. "The App Store has forever changed software and software distribution. It's also been an economic boon, we've paid out $30 billion to developers," Tim Cook told the WWDC crowd.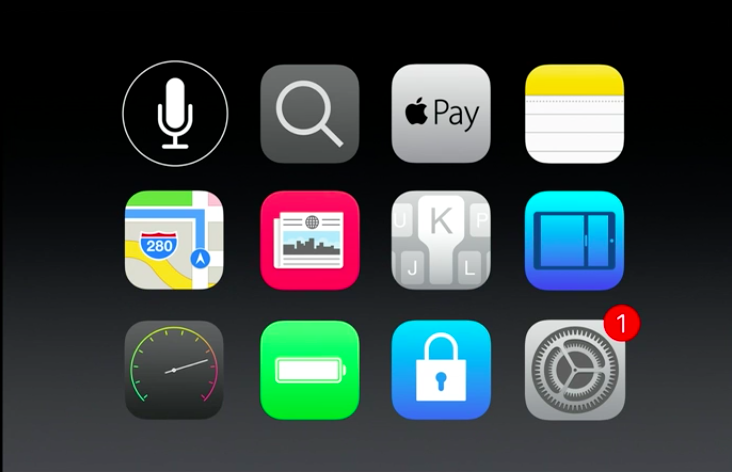 Updates to the iPad include split-screen, multitouch, and keyboard shortcuts.
There's a new quick-type keyboard, which now has the ability to transform into a trackpad. There's a shortcut bar now as well with third-party app customization. That means typing will be more intuitive and understand the context of your apps.
Multitasking: Switching between apps is now redesigned. There's a feature called Slideover, which lets you stay inside one app while simultaneously checking another. In a new feature called Splitview, you can work on and run two apps simultaneously, just like having multiple desktop programs running on your desktop. The big idea here is that Apple is seeing more and more people use the iPad as a major computer. To that end, there's also a picture-in-picture feature, so users can stream video and keep an eye on a sporting event or show, while working in apps and other programs.
Developer APIs will also be available for picture in picture, Slideover, and Splitview.
News
Perhaps Apple's biggest new product, News aims to feature content from across the web in a personalized fashion. It allows publishers to create magazine-style articles with support for big, rich images. It's aimed at iPhone and iPad. It's taking the place of Newsstand, the app that used to display newspaper and magazines subscriptions — those will go in individual apps now.
News updates every time a user checks the app. The articles can come from anywhere, but the company says best ones will be built using Apple's news format. News will learn from its user about stories they're most likely to be interested in, but there's also a large discover feature, which allows users to find new suggested topics and plusher channels. There's a favorites page for major publications, which helps inform the suggestion algorithms.
The New York Times will be bringing 30 free articles a day to News. Condé Nast will be bringing content from publications like Vogue, Vanity Fair, and GQ. Apple says it wants to host content from all publishers, including local blogs and even college newspapers.
Apple will offer News in the U.S., U.K., and Australia.
Apple VP Susan Prescott takes the stage to announce a brand-new app: News.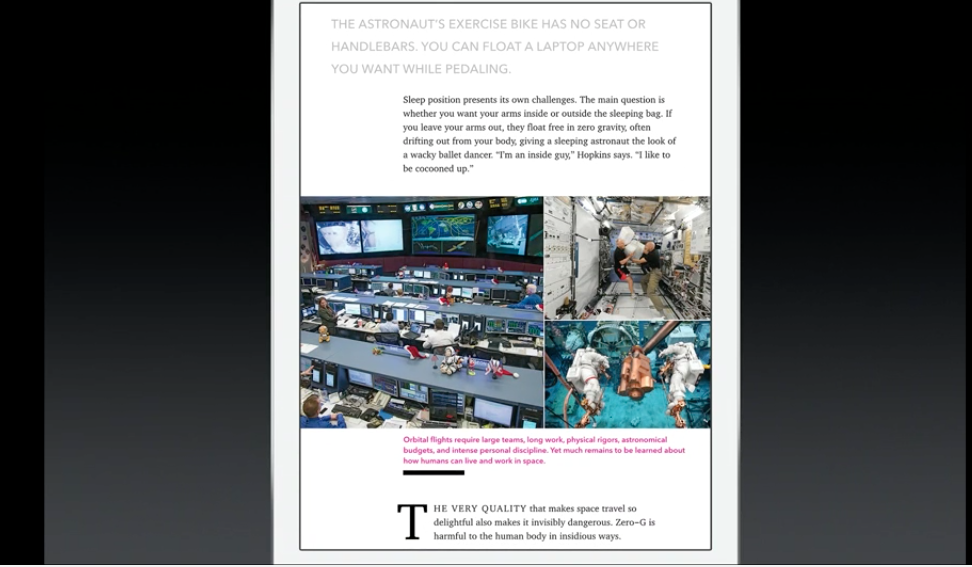 Maps
Apple announced a new Transit view in Maps, which will include directions for public transit (that means buses, trains, subways, even ferries). Apple says the company fields some 5 billion user requests per week. The biggest addition to transit includes timed walking directions to train stations and a deep Siri integration.
Some updates to notes, including ~checklists~!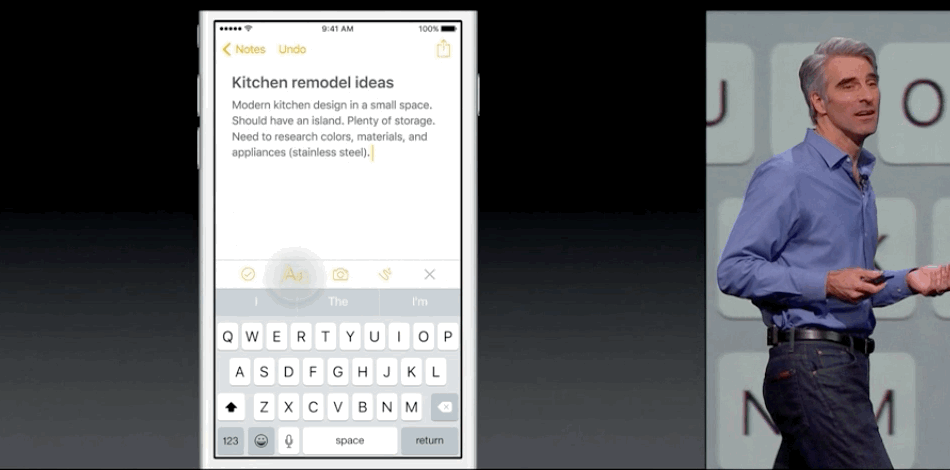 Notes has a new toolbar that will make it somewhat easier to create titles, headings, styles, and numbered lists. Now you can make checklists and check off items with a quick finger tap. There's more integration with your pictures and the camera app as well. There are also new drawing tools so you can sketch notes with your fingers and drop them inside notes.
Apple Pay: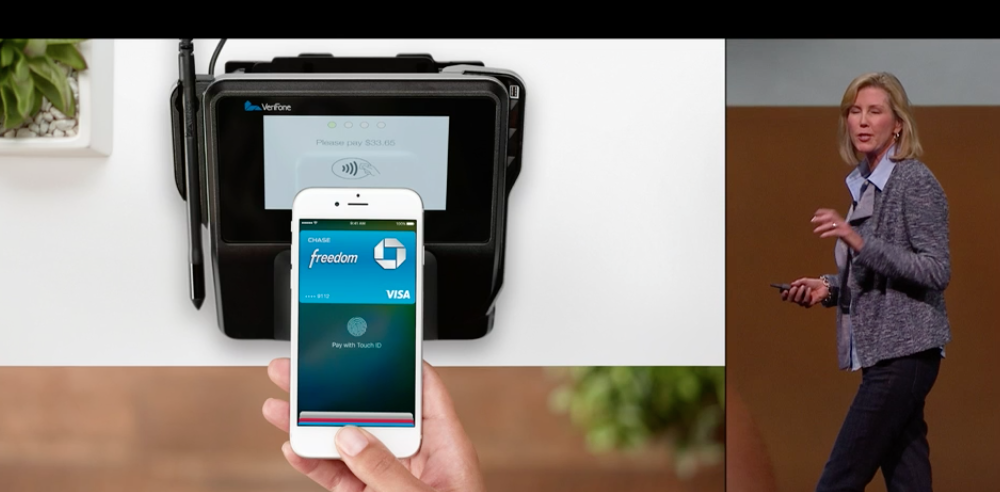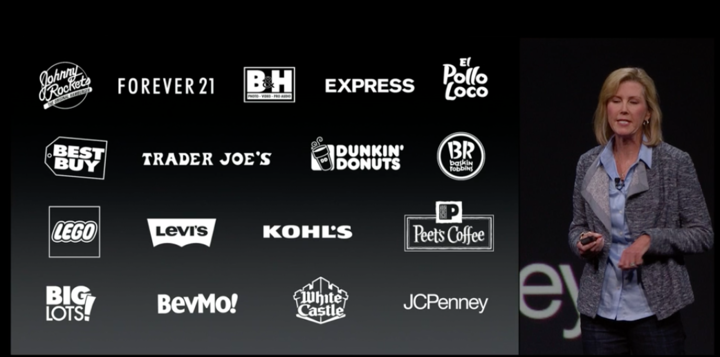 Apple's Jennifer Bailey came up to talk about Apple Pay.
First news: Discover will join Apple Pay this fall. With Discover, Apple Pay will now work with all major credit networks. It's also coming to the U.K. (250,000 locations supported).
There's going to be integration with loyalty programs like Kohls, Walgreens Balance Rewards, and Dunkin' Donuts.
Starting by the end of the month, Apple Pay will allow users to purchase items from stores inside the Pinterest app.
Apple also announced that it's renaming Passbook, changing the app's name to Wallet. "We are well on our way to our ultimate goal of replacing the wallet," Bailey told the crowd.
Privacy and iOS 9
Apple and Federighi took pains to stress that the company doesn't mine your email or contacts in the cloud to learn about you. It's all done on device and allegedly stays on device, under your control. All lookups are anonymous and not shared with third parties. And it is not associated with Apple ID numbers.
Upgrades to Siri: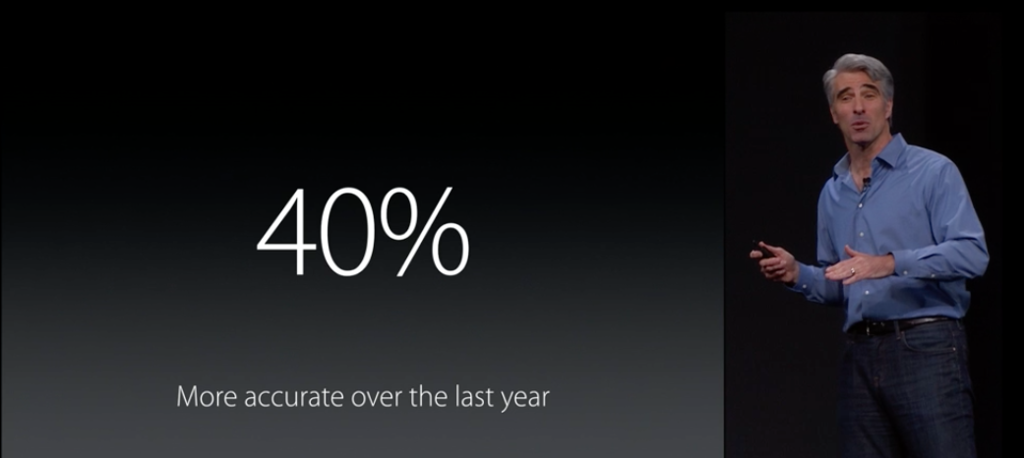 Like Google's Now assistant program, Siri is working to use more predictive learning. It's all context sensitive. For example, Apple says that users will be able to ask Siri to remind the user to grab coffee off of the roof of the car before the user drives away. Siri can do this because it now knows when you've entered your car.
Siri can also instantly show you photos from your cloud storage. It can suggest people you might want to contact based on upcoming meetings. When you plug headphones into your phone, Siri can offer up the Now Playing right there on your lock screen. Or perhaps it will suggest an audiobook you've been listening to when you sit down in the car.
Now, on to iOS updates.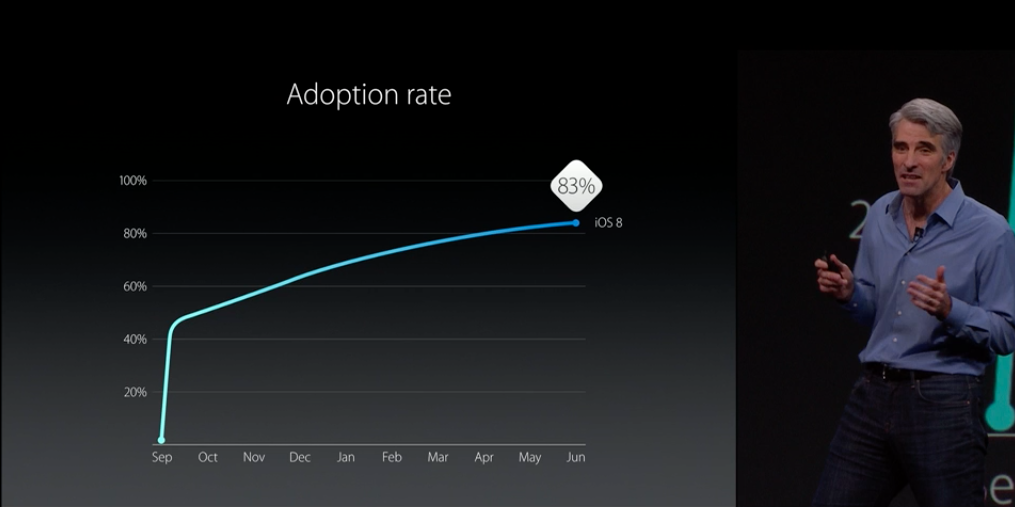 According to Federighi, for iOS 9, Apple wanted to "elevate the foundations of the platform." That means extending battery life, improving performance, and adding extra security precautions.
Metal for Mac
Metal, a graphics support engine, is coming to Mac, which will increase detail in games and other apps. The focus here is on realism as well as improving speed and performance.
Apple claims a 40% reduction in the amount of CPU that's necessary to do graphics. It will also improve performance for apps and lead to better battery life.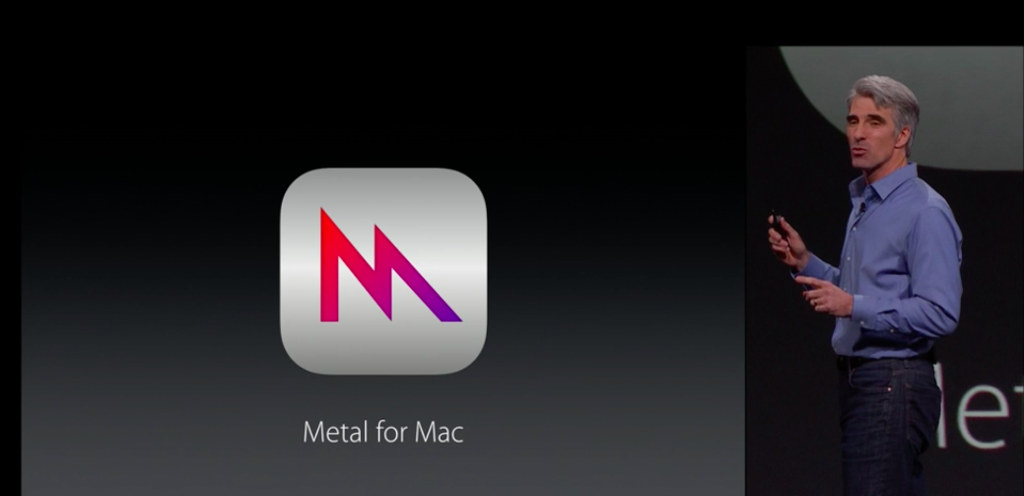 "In El Capitan, we made Mission Control smoother, simpler, and faster than ever."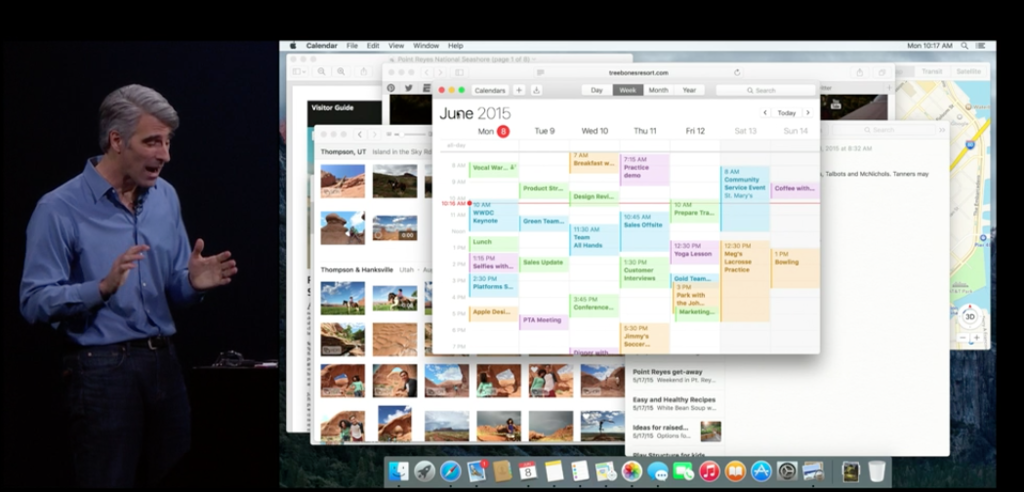 OS X El Capitan
Today Apple unveiled its newest OS X update, titled El Capitan. It has a bunch of neat little features — things like making your mouse cursor easier to find when you refresh your computer from sleep.
With El Capitan, Apple focused on two major areas: experience and performance. Apple's saying its Spotlight search is more "expressive, powerful and knowledgable than ever."
There are new gestures in the system using the trackpad, where users can mute tabs or swipe fingers to delete emails, much like one would do on iOS.
Overall, the experience additions focus on text styling, checklists, and graphical links. And there's better window management with Mission Control, the new Split View, and the use of every pixel of display for the content.
Apple's senior vice president of software engineering, Craig Federighi, shows off some of El Capitan's new features, including a "more expressive, powerful, and knowledgeable" Spotlight: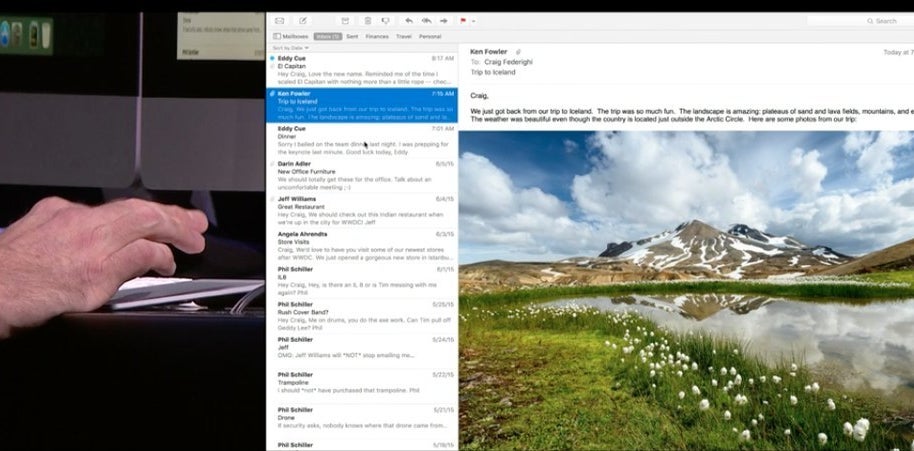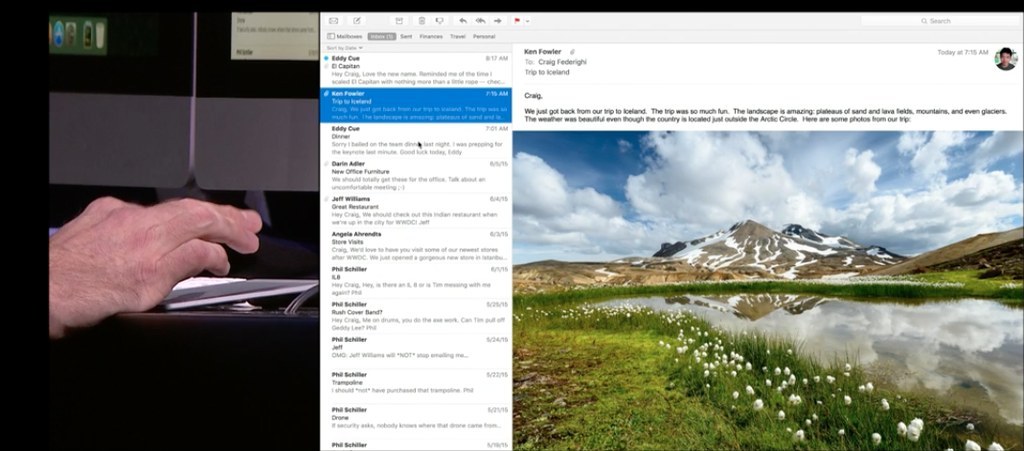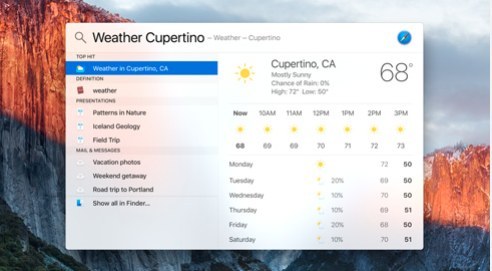 Apple's new operating system will be called Mac OS X El Capitan: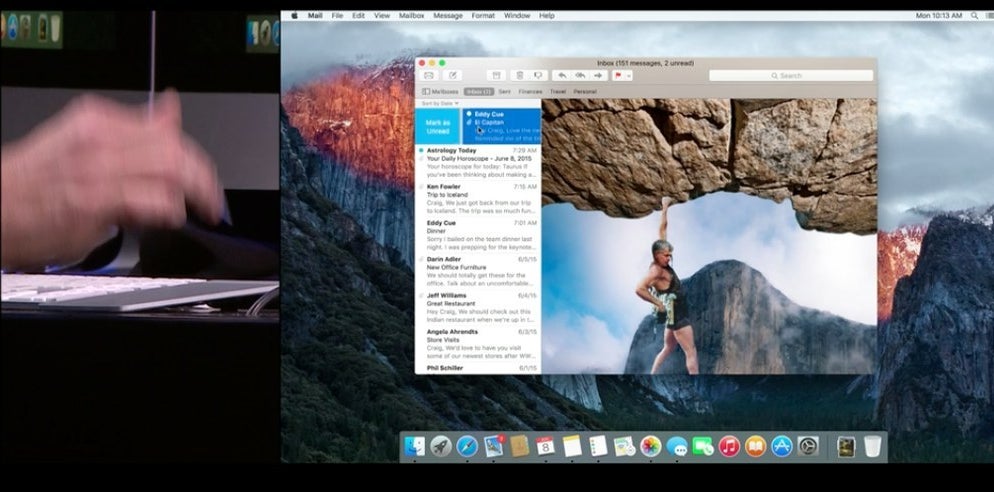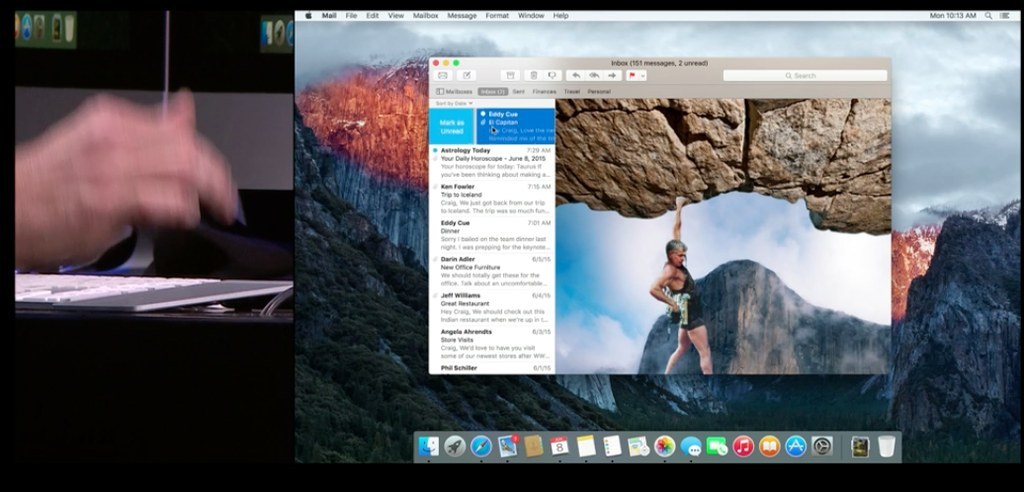 "Yosemite has the fastest adoption rate for any PC operating system — ever."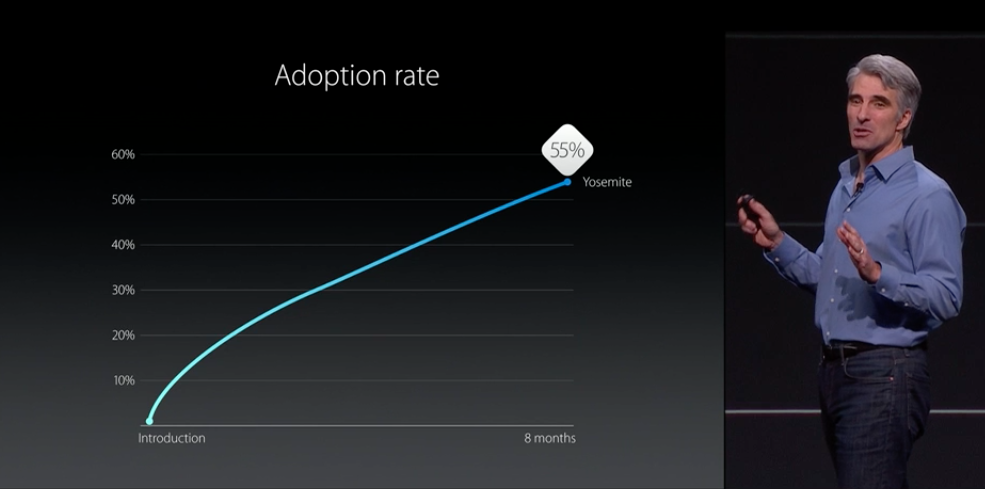 On the agenda for today: