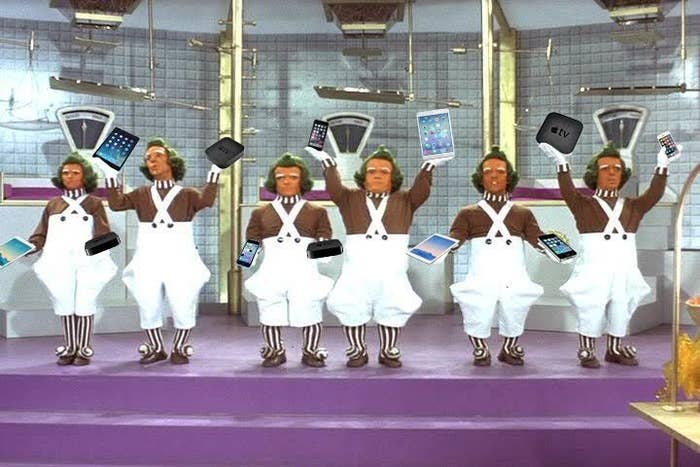 Apple hasn't yet officially announced its annual fall media event, but it's definitely planning one — and the date is fast approaching.
Sources familiar with Apple's plans tell BuzzFeed News the company intends to hold a special event the week of Sept. 7, with Wednesday the 9th being the most likely date. Sept. 9 is the same day on which Apple held this event last year.
Like Apple fall events past, this one too will focus on the company's next-generation iPhones, which are expected to arrive at market with a pressure-sensitive Force Touch display, an improved camera system, and a significantly faster and power-efficient wireless chip. Sources say Apple executives are likely to show off the company's latest iPads at this event as well, though that 12.9-inch "iPad Pro" seems to be a wildcard, still.
Also expected to debut at this event is the long-awaited successor to Apple TV. As BuzzFeed News previously reported, Apple originally intended to unveil the new set-top box in June at its annual Word Wide Developers Conference, but scrapped that plan a few weeks prior to the event. Multiple sources familiar with Apple's plans say Apple TV is currently part of the company's fall event. That said, this is Apple we're talking about and with a month left to go before the event, plans can shift.
Almost certainly not part of this fall event: Apple's new subscription TV service. Sources say the company still hasn't finalized the content deals it feels are key to a successful go-to-market strategy.
As we've previously reported, Apple's next-generation Apple TV is a tactical overhaul of the dusty set-top box, which hasn't much changed since early 2012. Sources say the device will feature a refreshed and slimmer chassis and new innards, Apple's A8 system on chip, an increase in on-board storage, Homekit device integration and an improved operating system that will support Siri voice control. Expected alongside it, a new remote that sources say has been "drastically improved" by a touch-pad input and a long-in-the-offing App Store.
"If I'm understanding the company's strategy correctly, the new Apple TV isn't just a play for a stake of the streaming TV market, but for the mythical digital living room. Think TV, music, apps and a little bit of home automation as well."
Apple spokesperson Trudy Muller declined comment on the company's fall event plans.
Further Reading