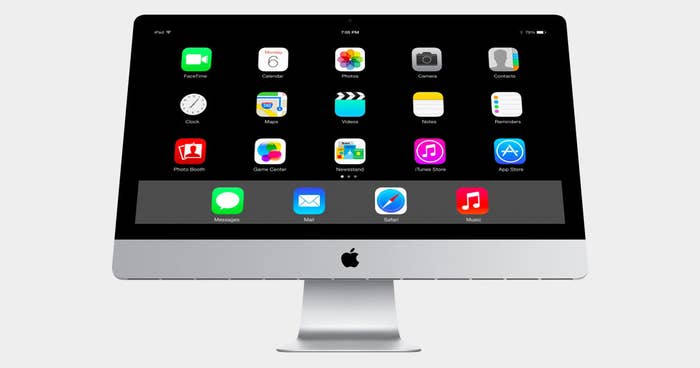 Apple's expected update to its iMac line will arrive later this year with some previously unexpected additions: pro models.
"We have big plans for the iMac," Phil Schiller, Apple's SVP of worldwide marketing, said during a recent reporter roundtable at the company's Machine Shop hardware prototyping lab. "We're going to begin making configurations of iMac specifically with the pro customer in mind."
Just what those configurations will entail, Apple won't yet say. Nor will it comment on the possibility of an iMac Pro moniker for the more powerful machines in the lineup.

Company executives are, however, quite happy to confirm a feature the pro iMac will not have: touchscreen. "No," Schiller said when asked if Apple would consider building such a thing. "Touch doesn't even register on the list of things pro users are interested in talking about. They're interested in things like performance and storage and expandability."
For Apple, adding pro level iMacs to its desktop lineup is more of an inevitability than anything else. After notebooks, the iMac is the second-most popular Mac among pro users, according to the company. This is for good reason, Craig Federighi, Apple's SVP of software engineering, noted. Though envisioned as a computer for consumers, the iMac has grown increasingly more powerful with each refresh.
"The iMac has seen an incredible evolution over the past decade," Federighi said. "The original iMac you wouldn't have thought of as remotely touching pro uses. But today's 5K iMac in its top configurations? It's incredibly powerful. Tasks that previously would have required the Mac Pros of old are now being well addressed by today's iMac."