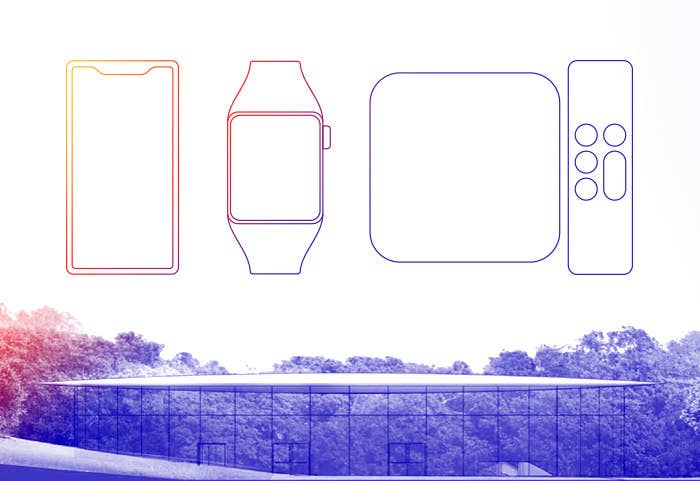 Apple held its first ever press event at the Steve Jobs Theater in Cupertino, Calif. on Tuesday, and despite a flurry of leaks prior to the announcement, launched a bevy of new products.
The world's most valuable company debuted the new iPhone 8 and iPhone 8 Plus, which are 4.7 inches and 5.5 inches, respectively, and have LCD displays. The headphone jack is still gone, though there is now glass on the front and back of the devices, as well as wireless charging.
The company also debuted its new iPhone X, which at $999, is the company's most expensive smart phone ever. Pronounced "iPhone 10," the new device marks the iPhone's 10th anniversary and comes with a new super retina display and facial recognition technology, dubbed "Face ID."
There was also a new Apple Watch, which Tim Cook called the world's top selling watch. The third-generation device now has LTE connectivity, allowing you to make calls and find directions, without being near your watch, and also has a feature that will allow the company, in a partner program with Stanford University, to detect common heart conditions.
The company also debuted a new TV that it's calling the Apple TV 4K.
Scroll below to read our live coverage of the event.
A final word from Steve Jobs
Cook closes the event with yet another Steve Jobs quote. "One of the ways that I believe people express their appreciation for the rest of humanity is to make something wonderful and put it out there." A few words of thanks to the Apple employees that worked on the products, and the event concludes.
The iPhone X starts at $999 and comes in 64 and 256 GB sizes
Animoji: Emojis that respond to your facial expressions
Apple is bringing emojis to life using its facial detection technology to read your facial expressions and animate emojis to mimic them. Apple is calling this new feature Animoji.
Apple adds face-scanning tech to its phones, though Face ID demo runs into a hiccup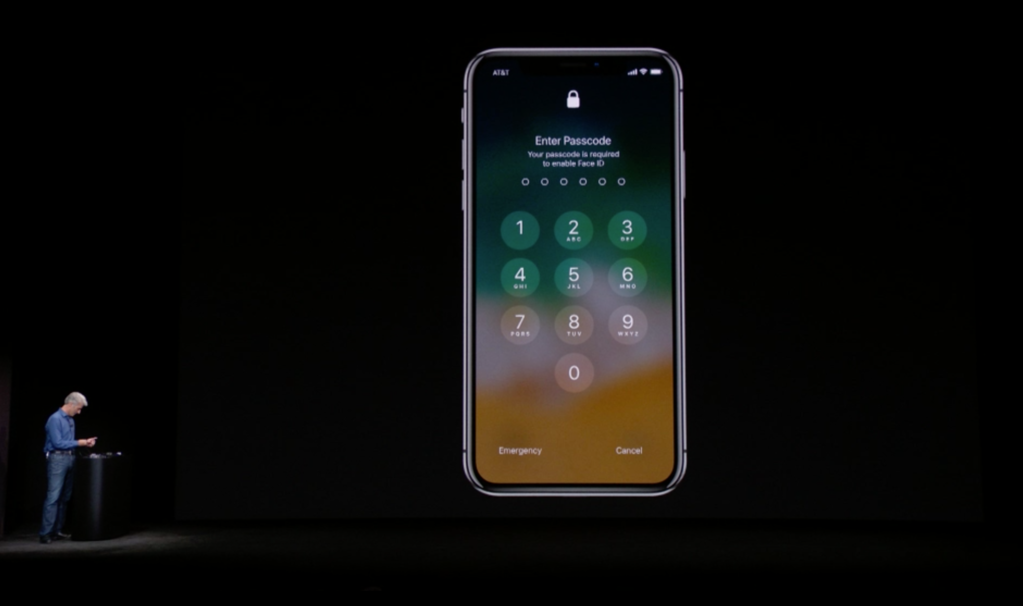 The iPhone X has a "true-depth camera system," which uses flash and an infrared sensor for low-light detection in the front of the device to validate the user and then unlock their phone. Previously, the only form of biometric authentication, or using body data for identification on the iPhone, was through Touch ID on the home button using a fingerprint.
In attempting to demonstrate the new Face ID feature, however, Apple Senior Vice President of Software Engineering Craig Federighi ran into a hiccup.
"Unlocking it is as easy as looking at it and swiping up," he said on stage, though the phone did not unlock and sent him to a screen requiring him to enter a PIN code. Federighi then picked up a second "back up" phone and continued his demonstration.
The fancy new iPhone has an edge-to-edge display and no home button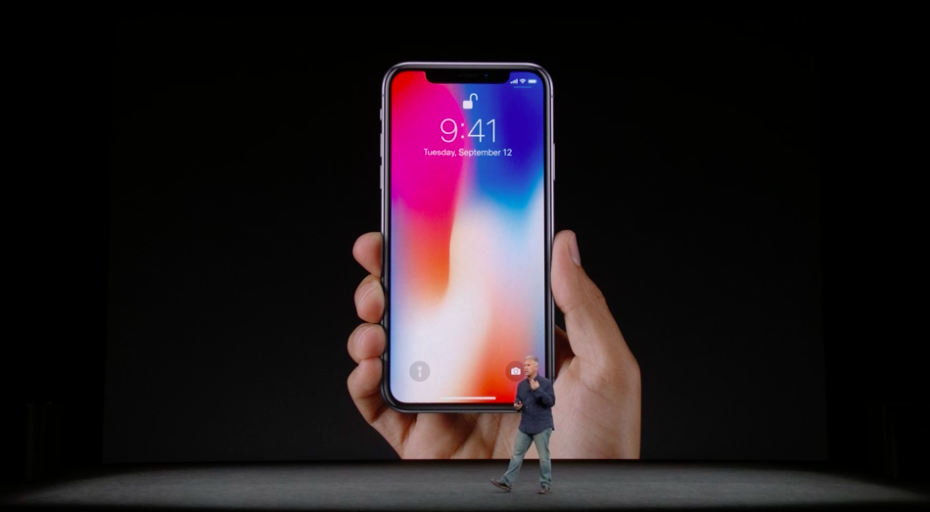 It's called the iPhone X edition — and it's Apple's new high-end phone commemorating the device's 10th anniversary. Instead of a home button, there's just more screen. And a lot of it.
At 5.8 inches diagonally, it's larger than the 7, but smaller than the Plus. The screen is now OLED, versus the LCD (liquid crystal display) in older models. OLED screens display darker blacks, brighter whites, and more vibrant colors. These screens are also more power-efficient and thinner than LCD screens, because they don't require an always-on backlight layer.
Augmented-reality apps built with ARKit on the way
Apple detailed a number of technical improvements that are making it possible for developers to build sleek augmented-reality apps — which layer the digital world on top of the real world — for iOS.
The company showed off a few new apps built with its ARKit framework, which makes building these apps easier, including one app that picks out constellations where you point your phone to the sky, and another that gives you stats when you point your phone at a Major League Baseball game. Apple also invited two developers on stage to demo a game played on a table, where players position themselves around a board to take on enemies. These apps should app debut soon on iOS 11.
A new iPhone appears! The 8 and 8 Plus are made of glass and support wireless charging
The phones are still 4.7 inches and 5.5 inches, respectively, and have LCD displays. Like the previous models, they're water-resistant (up to 30 minutes of submersion, 1 meter deep) and, sadly for headphone traditionalists, there's still no headphone jack.
What really sets these new devices apart are their stainless steel borders, and glass front and backs, reinforced by steel. It's the "most durable glass ever in a smartphone." It comes in silver, space gray and new gold finish. The new smartphones can also be charged wirelessly.
The iPhone 8 has a new Retina display with True Tone, which makes the screen easier on the eyes, as well as 3D Touch. There are louder speakers with deeper bass than iPhone 7.
The new chip inside is A11 Bionic (six-core CPU, 64-bit design). Its performance cores are 25% faster than A10. The GPU is 30% faster, which is best seen in machine learning and gaming apps. You'll also see faster low-light autofocus, pixel processing for sharpness, and noise reduction.
The 12 megapixel camera has a new sensor, and a new color filter. The 8 Plus has two new sensors for its dual-lens camera (f/1.8 and 1/2.8). For the 8 Plus, Apple is now introducing Portrait Lighting, which simulates different lighting effects.
The iPhone 8 has the "highest-quality video recorder ever in a smartphone," according to Phil Schiller, VP of marketing at Apple. Slow-mo can now be shot at 1080p and 240 frames per second, double the frames of what was available previously.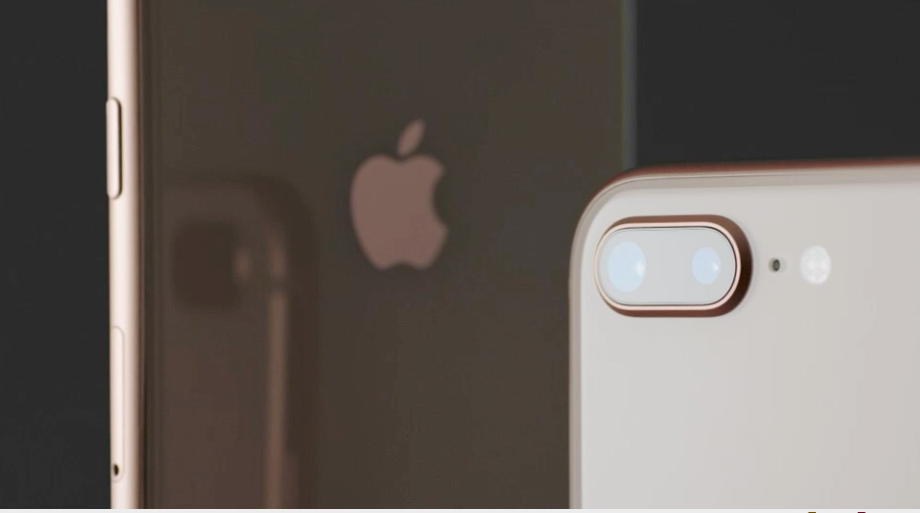 There's a new Apple TV, and it supports 4K video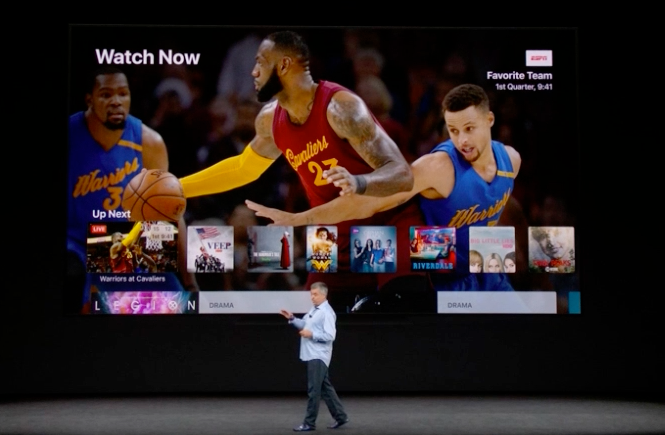 Apple's next iteration of the Apple TV is called the Apple TV 4K, and it's packed with a number of hardware improvements made for a higher-quality viewing experience. The Apple TV 4K's CPU performance is twice as fast as current Apple TV and its graphics processing is four times faster, Apple Senior Vice President Eddy Cue said. It comes with a A10x fusion chip, putting its power on par with the iPad Pro.
The Apple TV app is getting some updates for live sports viewing. If your favorite team is playing on ESPN, the app will show the game first on your up next list, Cue said. The app's dedicated sports tab will also show you every live game, and their scores. You can chose to hide the scores if you want.
New Apple Watch Series 3 supports cellular LTE connectivity
CEO Tim Cook claimed that Apple Watch has become the #1 watch, ahead of Rolex, Fossil, Omega, and Cartier, with 50% year-over-year growth. Apple also announced that the watch's is the most used heart rate monitor in the world.
With the new third-generation Apple Watch, users won't have to be near their phones to make calls, stream music from Apple Music, and find directions thank to the wearable's new LTE connectivity. The number on your watch will be the same number as your iPhone, and third party apps like WeChat will work as well. The Apple Watch could previously load data only over a Bluetooth connection with an iPhone, and limited data (Siri, iMessages, and smart home control) over Wi-Fi.
The display itself acts as the antenna — and there's an embedded electronic SIM card in the device's hardware. The watch's form factor is largely the same, which means bands bought for previous Apple Watches will be compatible with the new device. Only the side dial (called the "digital crown"), which now has a red accent, looks different. The case is the same size as previous Apple Watches, except the back crystal has been extended 0.25 millimeters.
It's 70% faster than the previous version, and Apple designed a custom wireless chip that can deliver faster Bluetooth and Wi-Fi, with more power efficiency. There's a new altimeter to count flights of stairs.
You can preorder the watch on Sept. 15, which starts at $329 for noncellular and $399 for cellular in a variety of colors and finishes. Both ship Sept. 22.
WatchOS 4 is the new software shipping for Apple Watch, available on Sept. 19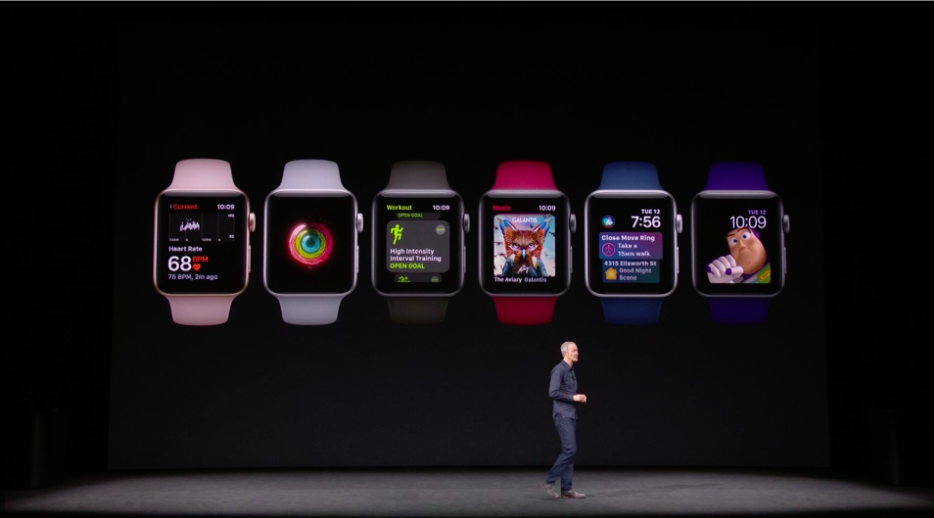 It includes new watch faces, including a Siri-based version that proactively displays information it thinks you need (e.g., traffic info, reminders, and airline tickets from Apple Wallet). The Workout app has a new high-intensity interval training (HIIT) mode, enhanced pool swim-tracking, and the ability to exchange information with certain gym equipment. When you start a new workout in watchOS 4, the watch will also turn on Do Not Disturb simultaneously, so it doesn't buzz during your workout class.
There are also updates to heart rate. The watch will now show you recovery rate and resting heart rate to give you a better picture of overall health. It'll also notify you when you heart rate is elevated when you're not active.
There's better Apple Music integration, too (personalized playlists like New Music Mix are auto-synched). Person-to-person Apple Pay (launching with iOS 11 for phones and tablets) is also available on the watch.
A few words about Apple Park
Cook continued his opening remarks, offering a few details about Apple's massive new campus. He said Apple Park been built to reflect the company's values for both technology and the environment. Once "a sea of asphalt," it's now a 175-acre green space with more than 9,000 trees. It's powered by 100% renewable energy. "We have one of the world's largest on-site solar installations here," he explained.
The voice of Steve Jobs opens his eponymous theater
Today's event began with a remembrance of Apple co-founder Steve Jobs. In a darkened theater, attendees are asked to close their laptops as Jobs' voice floated over the sound system above a piano cover of an Arcade Fire tune. The words are from his famous "This is what makes Apple, Apple" quote:
There's lots of ways to be as a person, and some people express their deep appreciation in different ways. But one of the ways that I believe people express their appreciation to the rest of humanity is to make something wonderful and put it out there. And you never meet the people, you never shake their hands, you never hear their story or tell yours. But somehow in the act of making something with a great deal of care and love, something's transmitted there. And it's a way of expressing to the rest of our species, our deep appreciation. So we need to be true to who we are. And remember what's really important to us. That's what's going to keep Apple, Apple.
Afterward, an audibly emotional Tim Cook, who appeared to wipe away a tear, took the stage. "It is the honor of a lifetime to be the first to welcome you to the Steve Jobs Theater. Steve's spirit and timeless philosophy on life will always be the DNA of Apple," he said. "His greatest gift, his greatest expression of appreciation for humanity... is Apple itself. We dedicate this theater to Steve because he loved days like this one."
The Steve Jobs Theater takes center stage
Today's event is the company's first at its sprawling new Apple Park campus and marks the public debut of the Steve Jobs Theater — an auditorium designed to host the flashy Apple product launches the Apple co-founder pioneered. Built on a hill at the southeastern end of the company's new 175-acre campus, the 1,000-seat theater features four subterranean stories beneath a 165-foot-diameter glass cylinder.
CORRECTION
Apple Senior Vice President Eddy Cue's name was misspelled in an earlier version of this post.