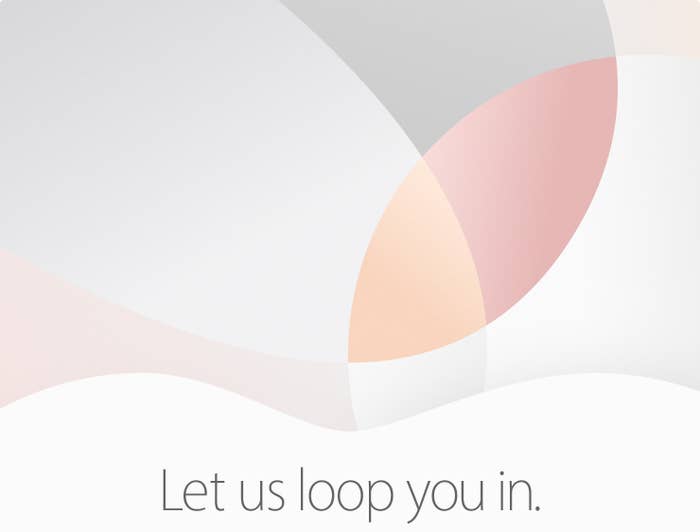 Apple on Thursday invited media to its first special event of 2016 and it will indeed be held on March 21 as BuzzFeed News first reported. "Let us loop you in," the spartan invitation reads. Not much for Apple kremlinologists to work with here -- beyond the rose gold tones in the featured image.
The event, which is to be held at Apple's Cupertino, CA campus, will occur one day prior to the company's March 22 showdown with the government over a motion that would compel it to help hack an iPhone used by one of the San Bernardino terrorists. With the court hearing the next day, Apple may well use the event to publicly address the battle and further educate the public on what it believes to be at stake.
Among the devices Apple plans to unveil at this event are the next generation version of the iPad and a new smaller iPhone, sources tell BuzzFeed News. Approximately the same size as the iPhone 5s, this smaller iPhone "SE" will feature a 4-inch display and a faster chip. Also on board: Support for Apple Pay, the company's mobile payment service. A selection of new Apple Watch bands is also expected.