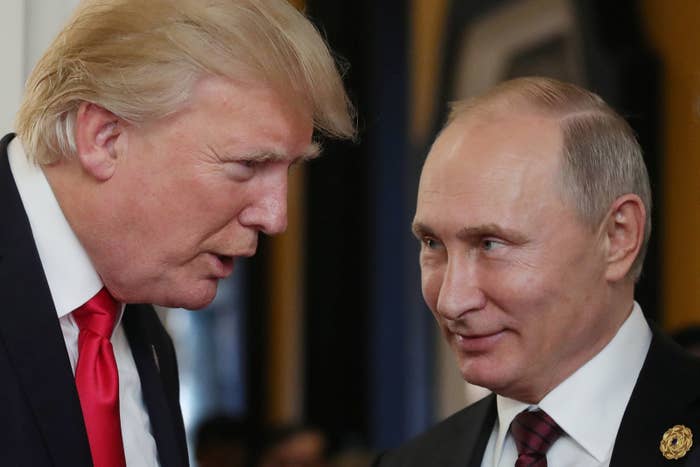 The Trump administration is beginning the New Year with a flurry of high-level engagements with the Russian government, US officials tell BuzzFeed News, including the first meeting between Moscow's top general and NATO's supreme allied commander since the US severed several channels with Russia during the Ukraine crisis in 2013.
The spate of Pentagon and State Department meetings come as special counsel Robert Mueller's investigation into Russia's meddling in the 2016 election draws closer to President Trump's inner circle.
It also follows a downturn in relations between the two Cold War adversaries after the Trump administration's decision to approve the transfer of anti-tank missiles to Ukraine as it battles pro-Russian separatists.
"This is all part of the normal course of diplomacy and it should come as no surprise to anyone that there are many issues that we need to discuss with the Russians," State Department spokeswoman Heather Nauert told BuzzFeed News.
Later this month, Army Gen. Curtis Scaparrotti, the supreme allied commander of Europe, or SACEUR, is set to meet with Gen. Valery Gerasimov, the chief of the general staff of Russia's armed forces, in Baku, Azerbaijan, according to US and European officials.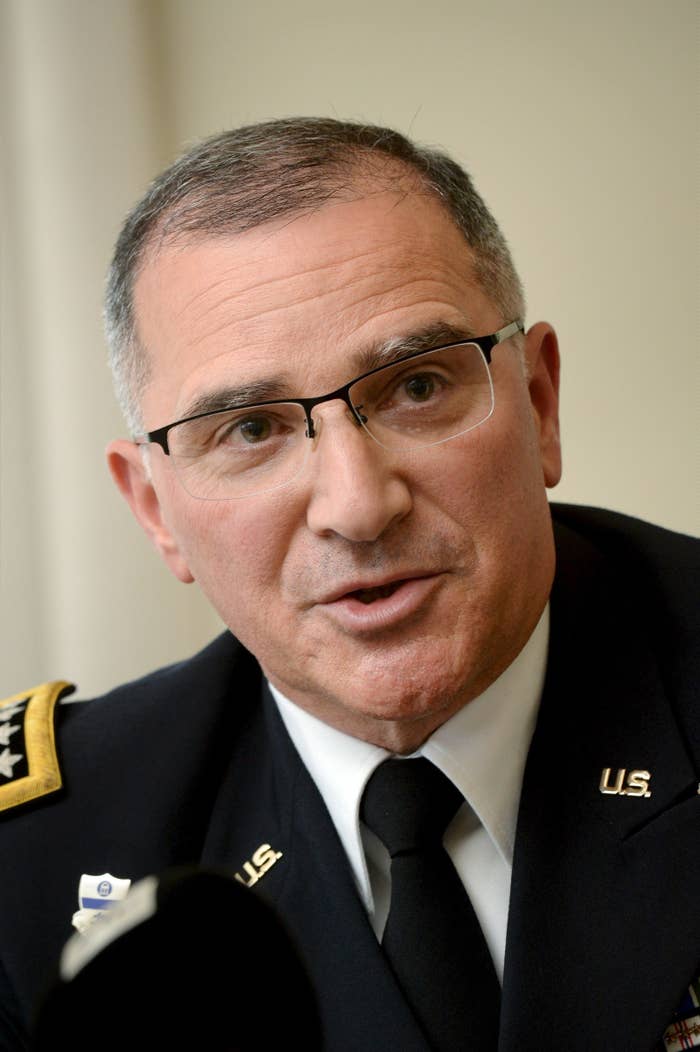 Other meetings planned for January and February include talks on the Ukraine crisis between Vladislav Surkov, one of Vladimir Putin's top aides, and Kurt Volker, the special envoy for the Ukraine crisis; discussions over longstanding irritants in US-Russia relations between Tom Shannon, the No. 3 official at the State Department, and Sergei Ryabkov, Russia's deputy foreign minister; and conversations related to the Intermediate-Range Nuclear Forces Treaty (INF).
The Obama administration banned meetings between the top military leader in NATO and his Russian counterpart after Moscow's annexation of Crimea, and no such meeting occurred during the three-year tenure of Air Force Gen. Philip Breedlove, the previous SACEUR, who served from May 2013 to May 2016.
The isolation campaign was meant to convey that European borders are inviolable, but now current and former officials say the dramatic downturn in US–Russia relations requires more bilateral engagement, despite the awkward optics of Mueller's looming investigation.
"I was forbidden from contact," Breedlove told BuzzFeed News, speaking of the Obama-era diplomatic freeze. "But now there are more pros than cons when you consider whether to hold a meeting."
"Right now there is zero trust and zero rapport. We need to have meaningful conversation," Breedlove added.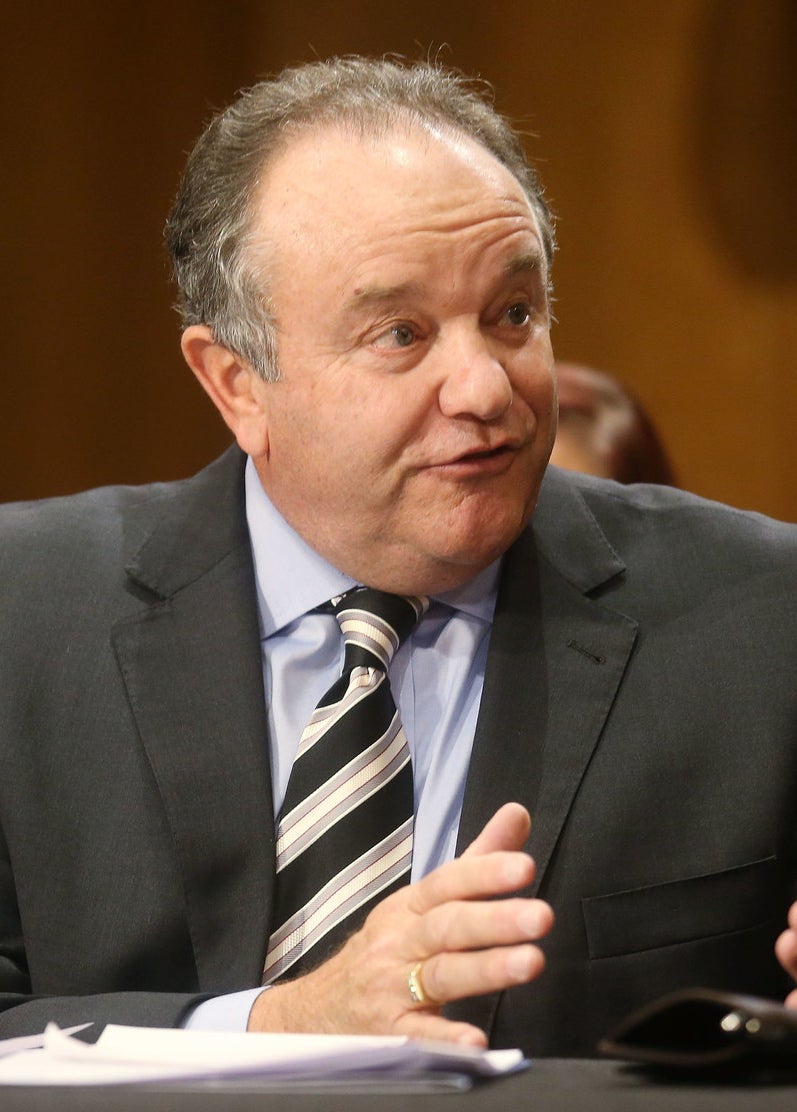 The sense of urgency surrounding US–Russia engagement follows the Kremlin's increasing exasperation that Trump's election hasn't translated into policies favorable to the Kremlin. Congress has restricted Trump's ability to lift US sanctions against Russia, and last month, at the recommendation of his cabinet, Trump approved the transfer of US-made Javelin anti-tank missiles to Ukraine, a move vehemently opposed by Moscow.
US allies in Europe have, meanwhile, been flabbergasted at the trajectory of US–Russia relations over the last year.
"We entered 2017 worrying about a grand bargain," one European diplomat told BuzzFeed. "We end it with the US–Russia relationship feeling as fragile as it has been in years."
Victoria Nuland, the former Obama administration official in charge of enforcing the Russia isolation policy, also said she supports the diplomatic thaw.
"These channels are especially vital at a time when relations at the leader level are so unpredictable," Nuland said.
She said Scaparrotti is "uniquely positioned" to raise US concerns about Russia's "ongoing military role in Ukraine, its INF treaty violations, its active measures to undermine Transatlantic democracies and the other strategic tensions that are driving the US and its Allies to take stronger deterrent measures."
A NATO official declined to confirm or deny the upcoming meeting in Azerbaijan, saying "any future interaction will be announced in due course."
The official noted that Scaparrotti and Gerasimov have spoken over the phone and demonstrated a "clear mutual interest to maintain military lines of communication."
Russia has long sought to end its diplomatic isolation.
In March, it sent an ambitious proposal to Washington seeking the full normalization of relations between the US and Russia across all military, diplomatic, and intelligence channels. After the US rejected the offer, Russia proposed a noninterference agreement with the US in July, but the US again turned down the proposal, prompting a series of angry statements from Russian Foreign Ministry spokeswoman Maria Zakharova.
"We take the rejection of our proposals as evidence that the allegations of Russian meddling in US elections were far-fetched," Zakharova said in late December.
Nauert, the State Department spokeswoman, said US officials enter into discussions with Russians in 2018 with a clear focus in mind: "We have been very clear that we would welcome a better relationship with a Russia, but to get there we need to see some changes — namely, a Russia that is a constructive neighbor and partner of the transatlantic community, that respects Ukraine's sovereignty, does not try to undermine our allies and partners, and engages constructively to resolve the major global challenges we face."
Retired Navy Adm. James Stavridis, the last supreme allied commander to meet with his Russian counterpart, Gen. Nikolai Makarov, about five years ago, said such engagement is valuable.
"While we did not agree on everything, we were able to advance cooperation in counter-piracy, counter-terrorism, and counter-narcotics," Stavridis, now the dean of the Fletcher School of Law and Diplomacy at Tufts University, told BuzzFeed. "There is no downside beyond the need to manage expectations given the high level of tension between NATO and Russia at the moment."