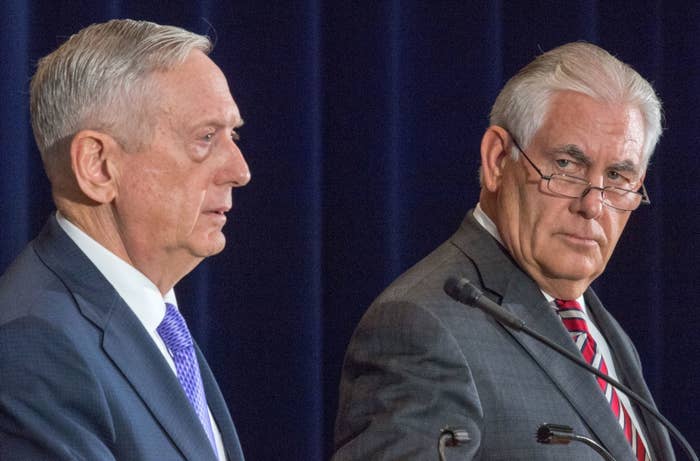 A day after President Donald Trump credited China with at least trying to exert pressure on North Korea over its nuclear program, the president's top diplomat made one thing abundantly clear: Trying isn't good enough.
Secretary of State Rex Tillerson said on Wednesday that Beijing has a "responsibility to exert much greater economic and diplomatic pressure on the regime if they want to prevent further escalation in the region."
Tillerson also raised the issue of human rights in China and the "militarization of outposts in the South China Sea."
The remarks, in a joint press conference with Secretary of Defense James Mattis at the State Department, largely restated longstanding US concerns related to China, but more importantly helped clarify the administration's policy given Trump's oblique — and generally complementary — tweets about Chinese President Xi Jinping.
"While I greatly appreciate the efforts of President Xi & China to help with North Korea, it has not worked out. At least I know China tried!" Trump tweeted on Tuesday.
Tillerson's remarks followed a meeting at the State Department with Mattis, Chinese State Councilor Yang Jiechi and General Fang Fenghui, chief of the People's Liberation Army's Joint Staff Department.
The State Department has been ramping up pressure on China to clamp down on companies that do business with North Korea. The effort comes amid fears that Pyongyang may soon conduct a new nuclear test, and anger over the death of Otto Warmbier, a 22-year-old American student who died shortly after he was released from a North Korean prison.
North Korea depends on China for 90% of its trade, a fact that Trump officials cite as an indication of Beijing's ability to influence the Hermit Kingdom.
Trump embraced tough rhetoric against China in the early days of his administration, but has started mixing in favorable remarks about Xi Jinping ever since his meeting with the Chinese president at Mar-a-Lago in April.
Earlier this month, Mattis seemed satisfied with China's efforts to mitigate the North Korean threat, telling attendees of the annual Shangri-La Dialogue: "The Trump administration is encouraged by China's renewed commitment to work with the international community toward denuclearization."
However, Mattis's patience with North Korea appeared to be running out. At the Wednesday press conference, he said he understood the public's anger over Warmbier's death, which President Trump called a "disgrace."
"This goes beyond any kind of understanding of law and order," Mattis said.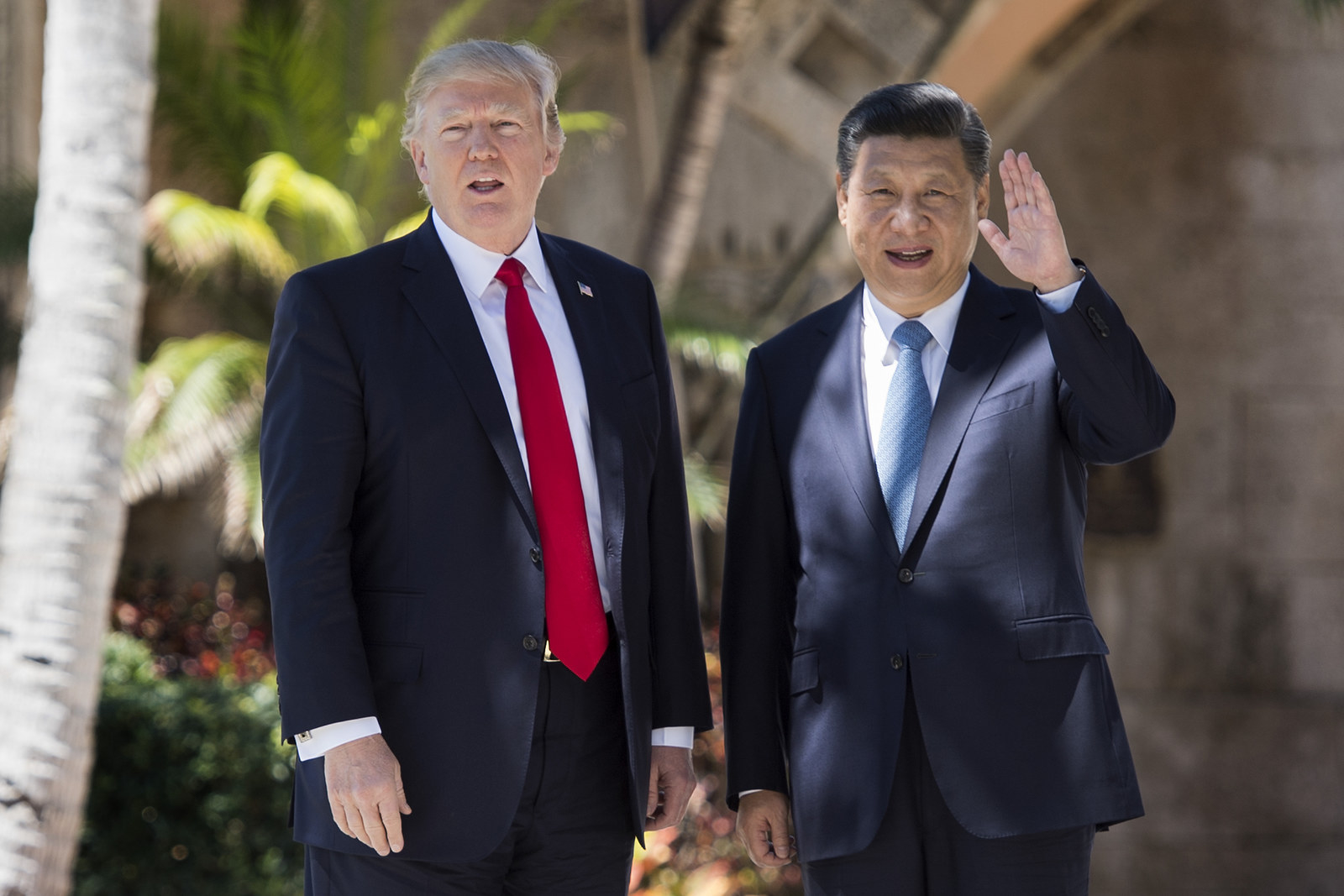 Despite some initial success getting China to turn back shipments of North Korean coal, Trump administration efforts have delivered few measurable results.

The administration is considering two escalatory measures in response to North Korea's nuclear testing and detainment of American citizens, but it hasn't committed to either.
The White House is weighing a ban on American travel to North Korea, a move that would go beyond the frequent warnings the State Department issues to avoid visits to the country. The administration is also considering imposing "secondary sanctions" against Chinese companies that do business with North Korea, a move that would be met with hostility in Beijing.
In a recent editorial, the Chinese state-run newspaper the Global Times warned that secondary sanctions "will lead to grave friction between China and the US."
This week, US spy satellites showed signs of activity at an underground nuclear test site in North Korea. But the Pentagon stopped short of saying the North Koreans are planning an imminent test, which would be its sixth. It noted that while activity is occurring, it is not of the type that would show a test. It could be as simple as maintenance, the Pentagon noted.
While Mattis has called the North Korean threat "most urgent," he has repeatedly warned against military action, saying that the costs of winning would be entirely too high. He has said diplomacy, not military action, can mitigate that threat.
"It would be a war like nothing we have seen since 1953 and we would have to deal with it with whatever level of force was necessary ... It would be a very, very serious war," Mattis told the House Armed Services Committee.
During his press conference with Tillerson, Mattis noted that China and the United States share the same goal for North Korea, and that Wednesday's meeting was an "open and frank dialogue."