As the White House fends off accusations of collusion with Russia, Secretary of State Rex Tillerson has taken it upon himself to guide the Trump administration's thinking on dealing with Russian President Vladimir Putin.
The former Texas oilman, who worked extensively with Kremlin officials as CEO of Exxon Mobil, has crafted a three-point framework for future US-Russia relations that takes a narrow view of what can be achieved between the former Cold War adversaries, but seeks a constructive working relationship with Putin on a limited set of issues.
"Right now, US-Russia relations are in the gutter," a senior State Department official familiar with the framework told BuzzFeed News. "We want to make sure it doesn't flush into the sewer."
The framework, a classified document that hasn't previously been revealed, has become the source of anxious speculation by US allies still puzzled about Trump's commitment to deterring Russia and bolstering NATO allies, even after his endorsement of the military alliance's principle of collective defense.
The first pillar of the framework, a US official said, is to convey to Moscow that aggressive actions against the United States are a losing proposition that will be counterproductive for both sides. When Russia takes bold actions against American interests, such as sending arms to the Taliban in Afghanistan or harassing US diplomats in Moscow, Washington will push back.
The second pillar is to engage on issues that are of strategic interest to the United States, including the long-running civil war in Syria, North Korea's rapidly developing nuclear weapons program, and cybersecurity and cyberespionage, a US official said. Tillerson wants to reverse Moscow's recent boost in trade with North Korea following some modest success in getting China to ban imports of coal from the rogue nation. He is seeking better coordination with Russia in Syria against ISIS, although it is unclear how that might be achieved. The two Cold War foes also maintain an increasingly sophisticated arsenal of cyberweapons, but lack a mutual understanding of what's fair game and what isn't.
The third pillar of Tillerson's framework emphasizes the importance of "strategic stability" with Russia, an ambiguous umbrella term that encompasses a range of long-term mutual geopolitical goals.
"Right now, US-Russia relations are in the gutter. We want to make sure it doesn't flush into the sewer."
"It's a mixture of pushing back and also engaging on issues where there might be convergence," said Steven Pifer, a former US ambassador to Ukraine and a scholar at the Brookings Institution, after reviewing a framework summary.
Pifer said the framework is similar to a four-point strategy for dealing with Russia that the Obama administration created in 2015, after the Ukraine crisis upended efforts to "reset" relations with the Kremlin. The difficulty, he said, is knowing whether Trump will adhere to it or pursue a more ambitious grand bargain with Russia that shows deference to Moscow's sphere of influence in Eastern Europe. "We're talking about a Tillerson document," he said. "If we've learned anything over the last four months, it's that the president could throw it out at any moment."
James Carafano, a defense expert who worked on the Trump transition team, defended the framework as a clever tool for Tillerson to show his boss the limits of engagement with Putin.
"Putin will deliver nothing on Syria or North Korea and this will allow Tillerson to show Trump he tried," said Carafano. "It's not a reset because we are not giving away the farm at the front end to get nothing in return."
A key difference from the Obama-era strategy is that the Tillerson framework does not expressly commit to building up the "resilience" of Russian neighbors. Obama's strategy, drafted by his White House senior director for Russia, Celeste Wallander, pledged to make Eastern and Central European countries more "resilient against Russian tactics" through various democracy-building programs and the development of NATO's Very High Readiness Joint Task Force, which first deployed in June 2015 for a NATO exercise in Poland.
When asked about the omission, a State Department spokesperson said US support for Eastern Europe will remain in place, even if it isn't explicitly stated in the framework. She pointed to Tillerson's remarks during a Senate budget hearing last week pledging to maintain a "particular emphasis on the countries that we see in Europe that are most at risk of Russian interference."
Tillerson's reassurances were met with skepticism last week, when lawmakers including Republican Sen. Lindsey Graham questioned his budget proposal, which would cut US assistance to several countries in Russia's sphere of influence. "What do we tell our friends in Georgia about reducing their aid about 66% given the threats they faced?" Graham said.
Tillerson said the goal of US aid programs has never been to provide assistance to US allies indefinitely.
Another difference from the Obama-era framework is how the Tillerson strategy was crafted. Under the Obama administration, Wallander lead the drafting process from her perch at the White House. Under the Trump administration, Tillerson and his top aides at the State Department took the lead on writing it.
"Tillerson and the State Department had the pen, which was different with how things worked in the Obama administration where the NSC had the pen," said Charles Kupchan, who served as Obama's senior director for Europe in the White House. "Under the Obama administration, the NSC drove the interagency process."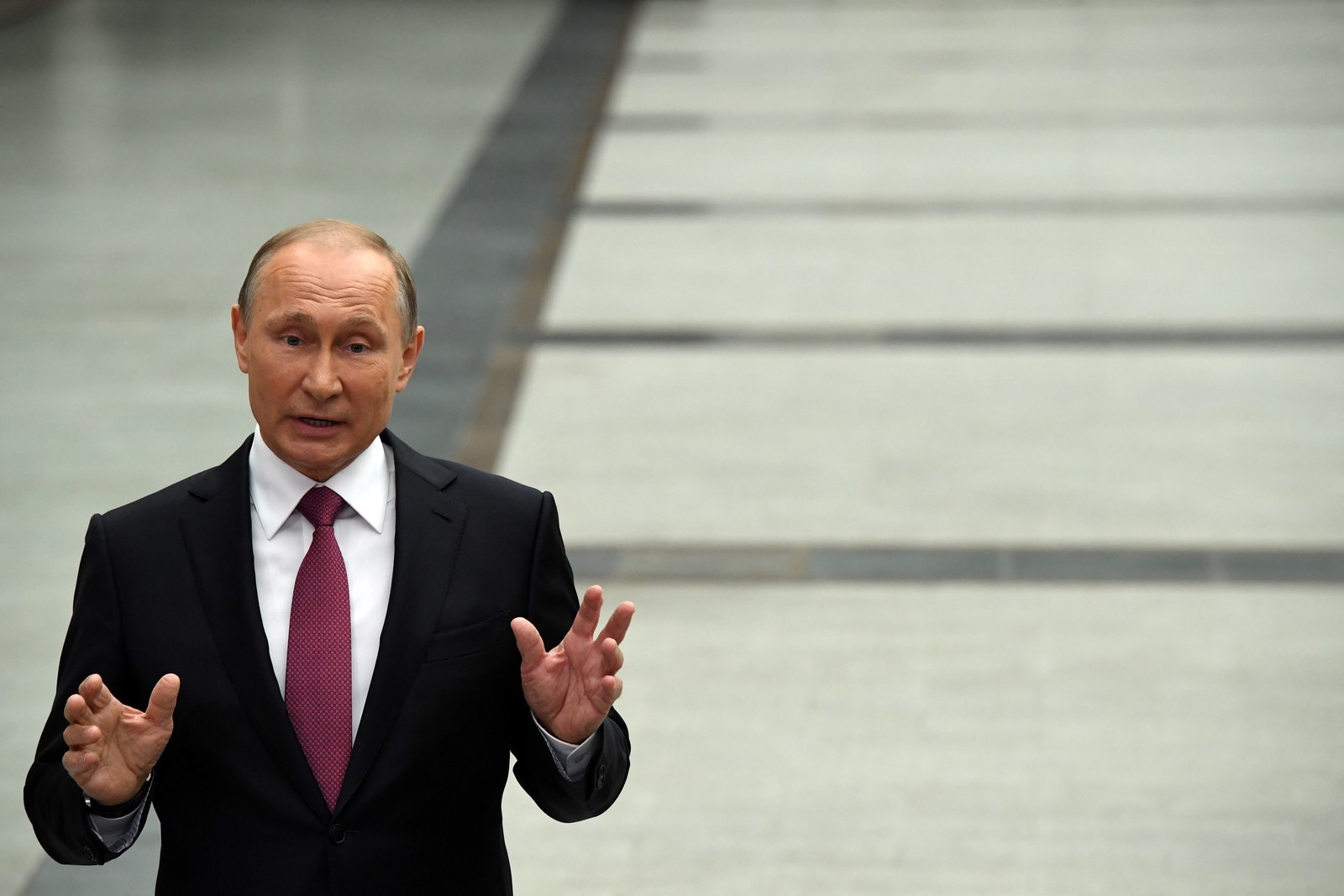 A White House official familiar with the process said the drafting of the document originally began with Fiona Hill, the White House senior director for Europe and Russia. But during that process, Tillerson came forward with his own framework — a product of his personal views, numerous one-on-one luncheons with the president, and the State Department's director of policy planning, Brian Hook. Tillerson's outsize influence on the document, which won approval at a meeting of White House cabinet officials including Secretary of Defense James Mattis, demonstrates the new power dynamics inside the Trump administration.
"What you're seeing now is the reemergence of the role of the agencies, whether that be DoD, State or the intelligence community," the senior State Department official said. "So things like this would start in the State Department."
The State Department's bigger role in the policymaking process is welcomed by some observers, who say the Obama White House often micromanaged the departments and agencies under its control.
"Most of my former colleagues from State would argue that the Obama NSC was way too operational," Pifer said.
Others, however, view the National Security Council's Fiona Hill as one of the few bona fide Russia experts on Trump's leadership team, and worry that a diminished role for her would be to the detriment of US foreign policy.
"Fiona has lots of fans on Capitol Hill who don't want to see her marginalized," said a senior Republican Senate aide who was not authorized to speak publicly.
Hill, who in 2013 cowrote a critically acclaimed biography of Putin titled "Mr. Putin: Operative in the Kremlin," did not travel with the large delegation of Trump officials to a key NATO meeting in Brussels in May, an absence that raised questions about her clout in the NSC. Meanwhile, she has been subjected to unusual public attacks by Roger Stone, a longtime friend and informal adviser to Trump, who has called her a "mole" and a globalist — a charge amplified by the controversial conspiracy theory website infowars.com. The website, which occasionally serves as a sounding board for the ultranationalist wing of the Trump White House, recently claimed Hill is "known for supporting [George] Soros-funded efforts to flood Europe with Muslim refugees from the Middle East," a charge made without evidence.
When asked, a White House official pushed back against the notion that Hill is being marginalized, telling BuzzFeed News "Fiona remains in the lead of the NSC policy development process."
Much of the concern about Hill's status is due to a lack of Russia experts in leadership roles in the Trump administration, outside of Tillerson. The White House hasn't nominated a deputy assistant secretary for Russia at the Pentagon, or an assistant secretary for European and Eurasian affairs at the State Department. Tillerson has blamed the delay on the "extraordinarily burdensome" process of filling out paperwork to the Office of Government Ethics, but those procedures are not unique to this administration.
One appointment that could be announced in the coming weeks is that of Wess Mitchell, a Russia hawk and president of the Center for European Policy Analysis. Two individuals familiar with the matter told BuzzFeed News that Mitchell is a top candidate to be nominated assistant secretary of state for European and Eurasian affairs, the top US diplomat for Europe and Russia. Mitchell, a vocal Putin critic, also worked on Europe issues at the John Hay Initiative, a neoconservative-leaning policy shop run by Hook that offered foreign policy advice to Republicans running for public office.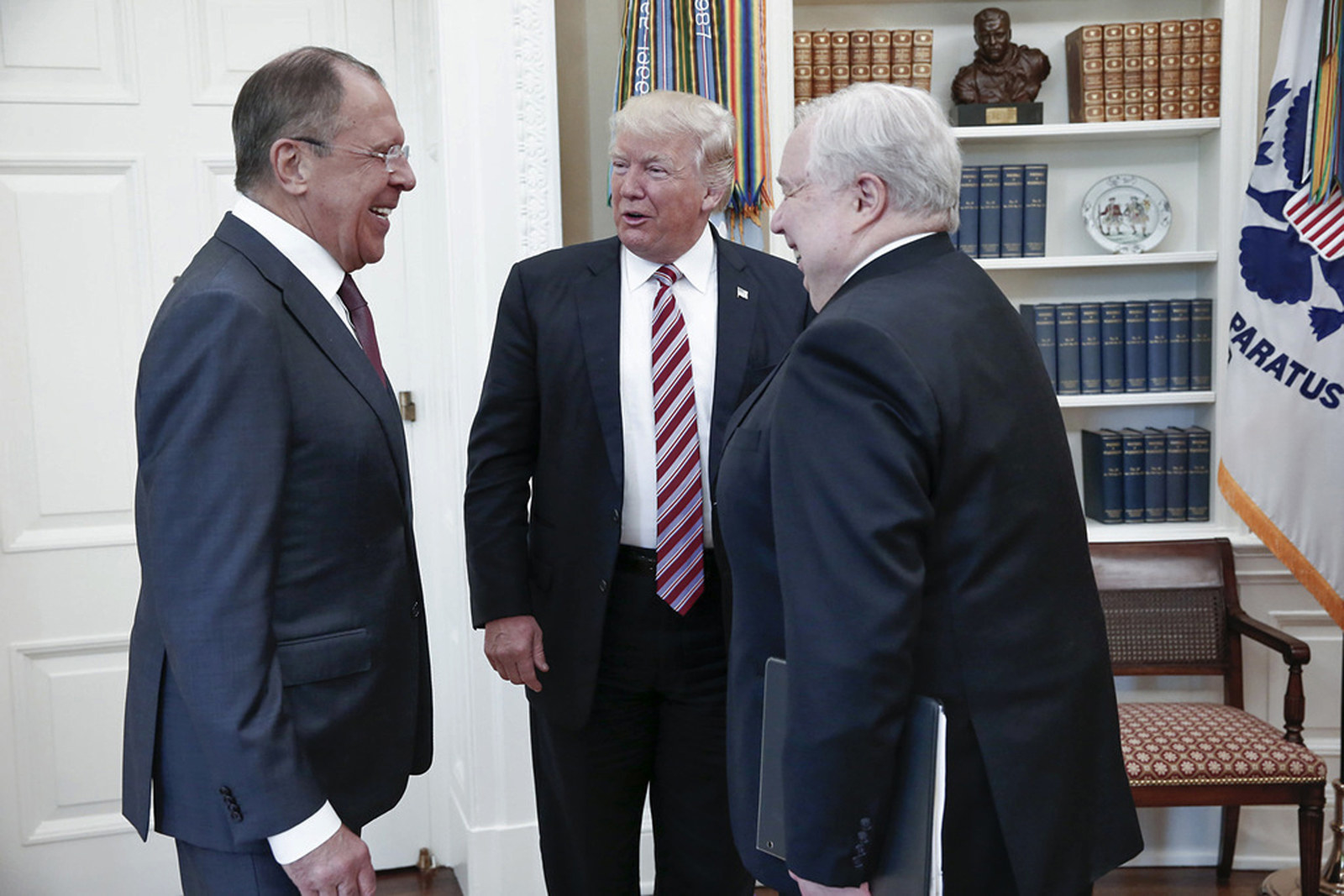 The State Department is also struggling to find the right person to fill a new special envoy position to deal directly with the Russians on the Ukraine crisis. One individual familiar with the search said former State Department officials Dan Fried and Victoria Nuland have withdrawn their names from consideration for the position.
In the meantime, Tillerson has tapped Tom Shannon, a career foreign service officer and the State Department's number three official, to help get US-Russia relations back on track. Shannon will travel to St. Petersburg on June 23 to address "irritants" between Moscow and Washington. One of the issues up for discussion is the return of two diplomatic compounds, or dachas, in New York and Maryland that were seized from Russia by the Obama administration as punishment for Moscow's alleged meddling in the 2016 presidential election. Then-president Barack Obama expelled Russian diplomats from the compounds in December, saying they were being "used by Russian personnel for intelligence-related purposes."
Democrats skewered Tillerson last week about the planned talks, saying returning access to the Russians would send the wrong message about the gravity of interfering in US elections.
"[Why] would we even consider the return of those dachas as part of any discussions that we're having with them?" asked New Hampshire Democratic Sen. Jeanne Shaheen.
Tillerson said the potential return of the dachas would be discussed as part of a larger conversation about getting the US-Russia relationship back on track — an approach he formulated after his April meetings with Putin and Russian Foreign Minister Sergey Lavrov in Moscow.
"I came out of those meetings and I said our relationship is at the lowest level it's been at since the Cold War and it's spiraling down," Tillerson told Shaheen. "The two greatest nuclear powers in the world can not have this kind of a relationship. We have to stabilize it and we have to start finding a way back."
While the larger goal is to secure better cooperation with Russia on the crises in Syria and Ukraine, Tillerson said the two sides would begin working on a more modest "list of things that have been problematic for both of us." On the US side, State Department officials are seeking permits for a US consular office in St. Petersburg, Tillerson said, and to put an end to the harassment of US embassy officials in Moscow. Russian officials, meanwhile, have been increasingly adamant in demanding the immediate return of the dachas.
Tillerson said US officials may be willing to allow Russian officials access to the compounds if they can ensure that they are not used for intelligence collection. Tillerson said he told the Russians the US is aware of its past espionage practices at the compounds. "We know what you were doing there," he said. "We're not going to allow you to continue to do that."