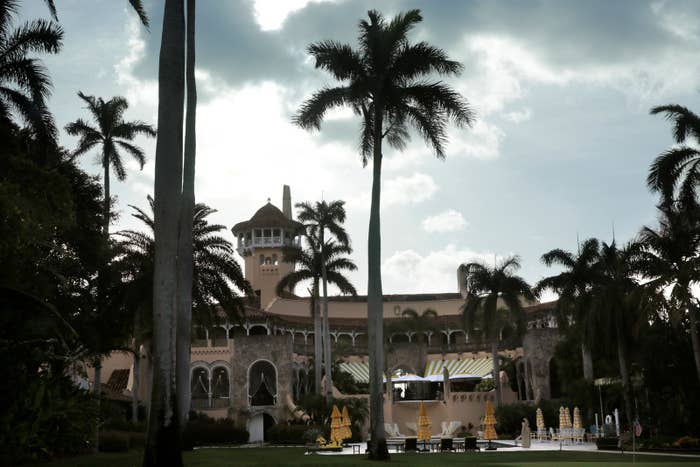 WASHINGTON — The Trump administration deleted the contents of a State Department webpage promoting Donald Trump's private club in Florida on Monday after it drew a wave of criticism from ethics and legal experts for using federal resources to boost the president's bottom line.

The article was replaced with a statement that says "the intention of the article was to inform the public about where the President has been hosting world leaders. We regret any misperception and have removed the post."
The page on the department-run ShareAmerica website, published on April 4, wrote gushingly of Trump's Mar-a-Lago resort as a kind of national treasure.
"By visiting this 'winter White House,' Trump is belatedly fulfilling the dream of Mar-a-Lago's original owner and designer," the page said.
Links to the page were shared on the social media accounts of several US embassies abroad, with some going so far as to repost condensed versions on their own webpages, potentially boosting membership or visits to the resort.
Here's an image of the original page: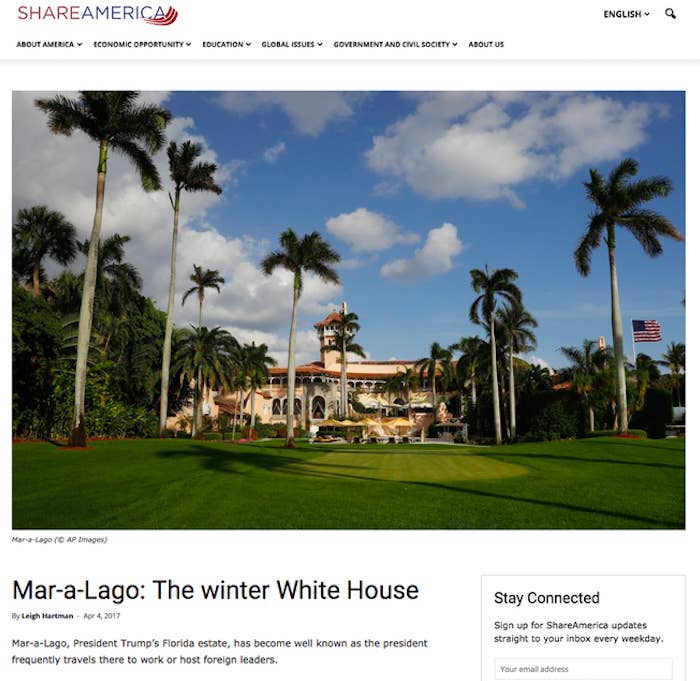 Here's what the page looks like now:
Several US embassy websites also hosted the article. Here's one from the US mission in Britain: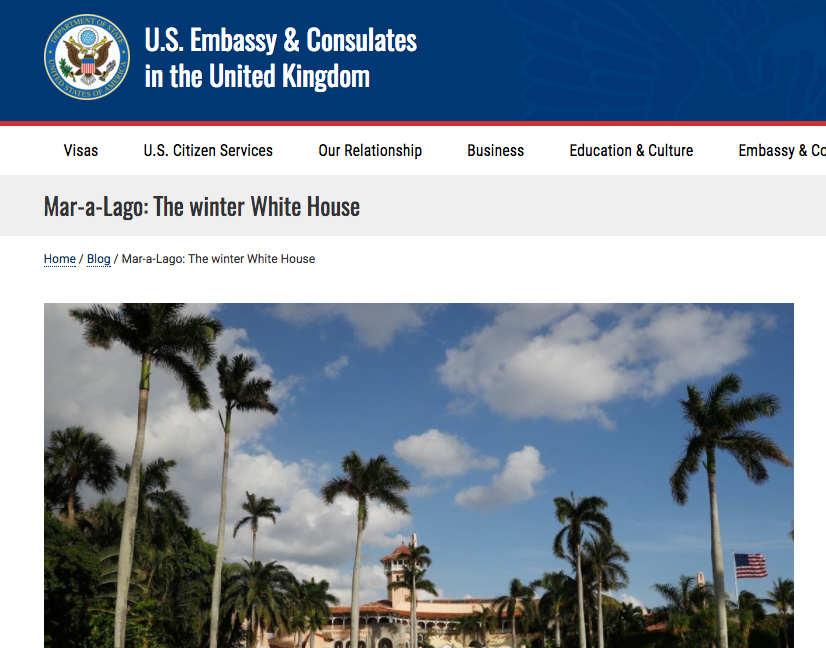 That page now looks like this:

The incident was not the first time the Trump administration has come under fire for using public office to promote the private business of the president or his family, including the White House rebuking senior adviser Kellyanne Conway for telling television viewers to buy Ivanka Trump's branded merchandise. But the State Department's history of the Palm Beach resort may have been the most blatant.

Trump has visited the resort seven times since taking office. His reception of foreign leaders and national dignitaries to the property has virtually guaranteed that the club's restaurant surges with customers whenever he's in town. Following the election, the resort's membership initiation fee doubled to $200,000.
Some ethics experts said the State Department likely took the article down because it ran afoul of a federal regulation known as 5 CFR 2635.702. Norm Eisen, the Obama administration's former ethics czar, said that regulation prohibits the State Department from "using official channels to promote a private business," he told BuzzFeed News.
The Bureau of International Information Programs (IIP), an often neglected division of the department that routinely experiences low morale issues and little attention from senior diplomats, was responsible for the post. In 2013, an Inspector General report criticized the bureau for spending $630,000 on Facebook "likes" in a campaign viewed as ineffective and wasteful.

"A new low for IIP," a former official who worked in the bureau told BuzzFeed News. "I'm so glad to not be part of that but also terribly curious about what it's like there."