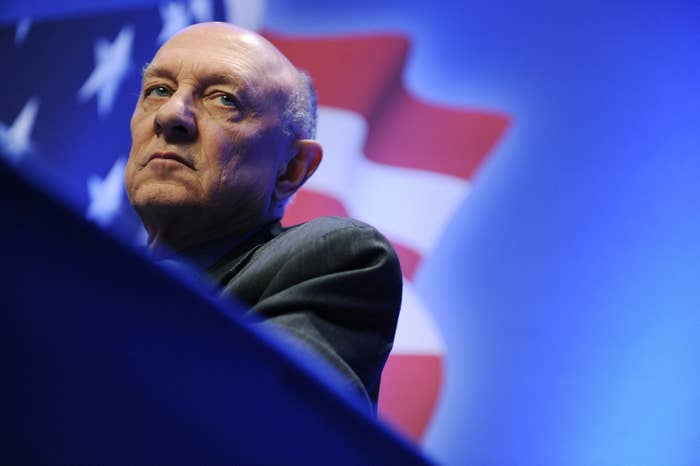 WASHINGTON – James Woolsey, a former CIA director and one-time adviser to Donald Trump, attended lunch and dinner events involving US policy toward the Democratic Republic of Congo, but he did not lobby on behalf of the embattled regime, his wife, Nancye Miller, tells BuzzFeed News.

Miller responded to questions about her husband's activities after BuzzFeed produced a May 2017 lobbyist registration form identifying her as an agent of the Congolese government. Underneath her signature, the form indicates that the paperwork was signed by "RJ Woolsey," or Robert James Woolsey.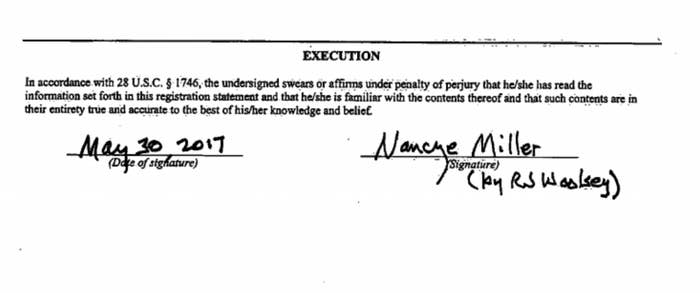 Miller said that Woolsey signed the documents on her behalf because she was traveling and feeling ill when the deadline neared to register with the Justice Department. "I was out of town and was sick so I asked Jim to file my documents," she said in a telephone interview.
Her denial comes as foreign powers, including the Congolese government, scramble to hire consultants with an inside track to President Donald Trump, whose inscrutable positions and outsider status have shaken up Washington's influence industry. Other lobbyists for the Democratic Republic of the Congo, or DRC, include Adnan Jalil, who worked for Trump's presidential campaign, and former Rep. Bob Livingston, who endorsed Trump in early 2016.
The Congolese government, led by President Joseph Kabila, is under increasing international pressure to set dates for new elections. Kabila's second term expired nine months ago, and protests over his refusal to hold new elections has led to deadly government crackdowns on civilians.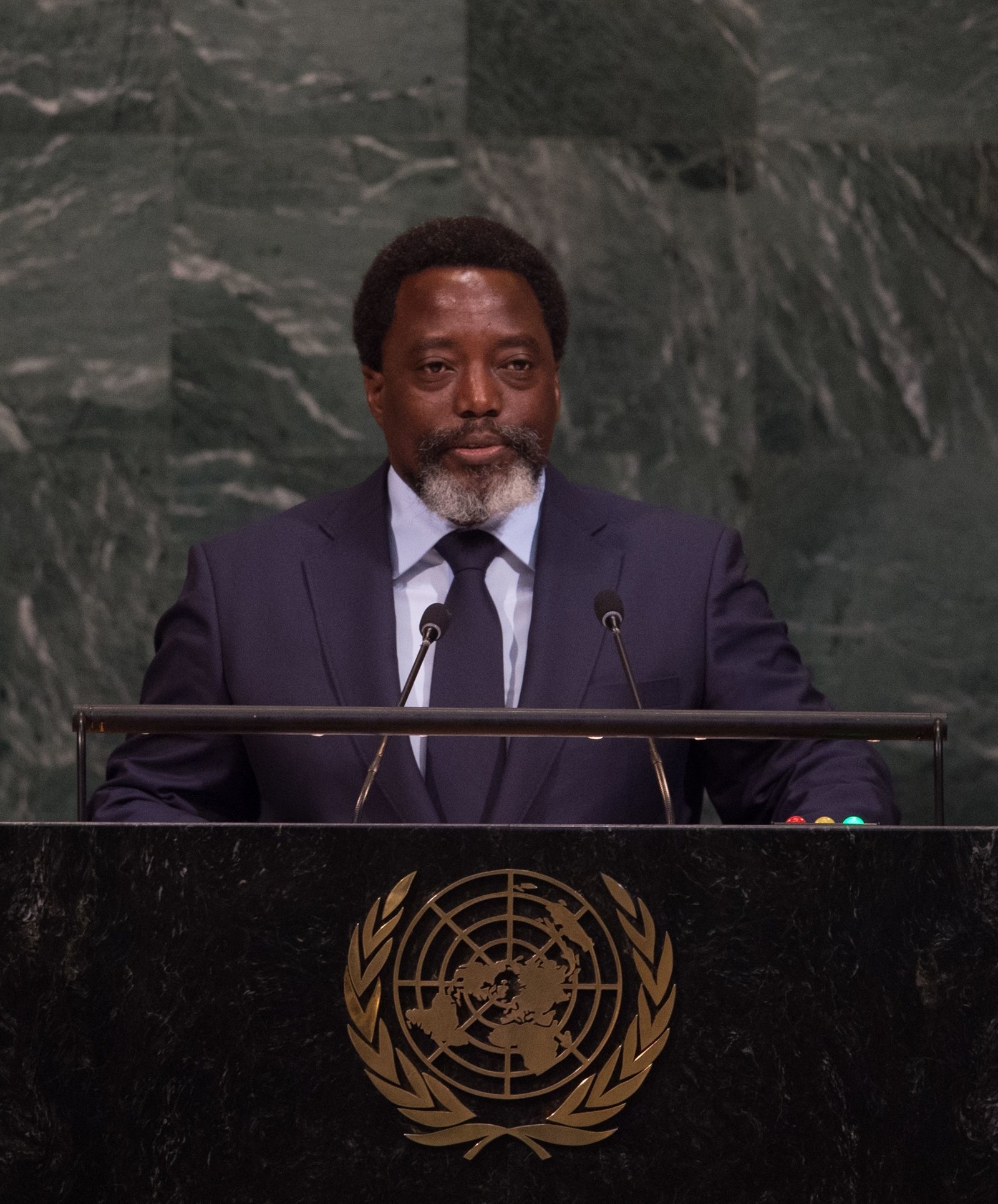 This year, the DRC has paid an Israeli security company, Mer Security, a whopping $5.6 million for lobbying work, according to Justice Department documents. Mer hired the services of the Opportunities Development Group, a consulting firm that Woolsey once served as chair of its advisory board. Nancye Miller is the group's only registered lobbyist.
Woolsey, a vocal advocate of the 2003 invasion of Iraq, first met Trump in September 2016 in Washington where the two men discussed current events and global affairs. He later served as an informal adviser to Trump until he resigned from his transition team on Jan. 5, amid reports of differing views on intelligence matters.
Miller said her services were sought because of her past experience as an advisory leader for the UN Women for Peace Association. "I was asked to look at the DRC and evaluate whether human rights networks and resources would be able to assist them," she said. "They have dealt with a continued influx of radical Islamists, and the numbers of women and children being kidnapped are horrific."
She said the only reason Woolsey attended a lunch and a dinner related to her work was to be with her. "We're married. When there's a meal function, Jim shows up for meals because he doesn't like to eat alone," she said. "But Jim wasn't lobbying for them by any stretch of the imagination."
The lobbying efforts of Trump's former associates have come under closer scrutiny after revelations that the president's former national security adviser, Michael Flynn, and former campaign chairman Paul Manafort failed to disclosed their lobbying work on behalf of foreign entities.
In Washington, political operatives often seek to avoid registering as foreign lobbyists because of the detailed reporting requirements and potential for political blowback when dealing with unsavory clients. While failing to register is a felony offense, the FBI typically allows lobbyists to come into compliance retroactively rather than face charges.
In March, Flynn acknowledged that his now-defunct firm, the Flynn Intel Group, received $530,000 for work that may have benefited the Turkish government. In June, Manafort acknowledged that his firm, DMP International, received millions of dollars for work that may have benefited Ukraine's pro-Kremlin Party of Regions. Both registered as lobbyists retroactively.
Woolsey has not registered as a lobbyist for the DRC, or any other government.
Miller responded to questions after BuzzFeed reached out to Woolsey directly. "I'm the point of contact for the media and anyone who wants to reach Jim for a speech or a doctor's appointment," she said.
Miller's name also appears on other organizations that her husband is involved in, including the Nowruz Commission, a DC non-profit that throws an annual gala to "promote and preserve" the Persian New Year. The group was founded by Bijan Kian, a former business partner of Michael Flynn at the Flynn Intel Group. Its website boasts a list of "Nowruz Commission Ambassadors," that includes Miller, Kian, and former Russian ambassador to the US Sergei Kislyak. Photos on the organization's website show Flynn attending the annual gala and chatting with guests.
When informed about her appearance on the Nowruz Commission's website, Miller expressed surprise and said the group should've removed her name because she "sent a formal resignation last year." She said she left the group due to its associations with Flynn, with whom her husband had a falling out over Flynn's controversial plan to kidnap Turkish cleric Fethullah Gulen and return him to Turkey.
In March, Woolsey disclosed that he and Flynn met with senior Turkish government officials in September 2016 when the kidnapping plan was brought up. But Woolsey has said he immediately opposed the plan, which strained his relationship with Flynn.
"Jim said that at best, that was a bad plan, at worst it was criminal," Miller said. "As a result of that, General Flynn became very focused in making certain that Jim Woolsey and Candidate Trump never spent time together."
The Nowruz Commission did not respond to a question about its connections to Flynn.
Woolsey's connections to Opportunities Development Group and the Nowruz Commission, and his signature on behalf of his wife's foreign lobbying filing were first flagged to BuzzFeed by reader Elise Thomas, an Australian freelance writer.