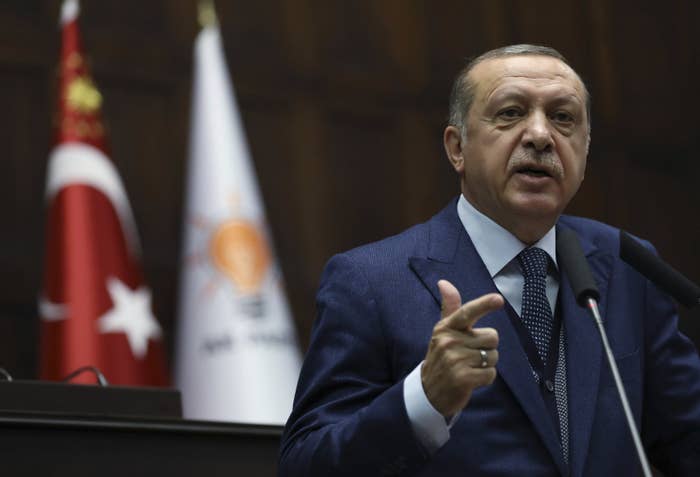 Authorities in Washington, DC, announced on Thursday that 12 members of Turkish President Recep Tayyip Erdogan's security detail would face criminal charges for violently suppressing a group of peaceful protesters outside the Turkish ambassador's residence last month.
Announcing the charges, DC Mayor Muriel Bowser and Police Chief Peter Newsham decried the actions of the guards as an assault on free speech, and said the charges should send a message to the world that the capital of the United States was a safe space for free expression.
"I condemn this attack. It was an affront to our values as Washingtonians and Americans," said Bowser. "Here in DC we are committed to protecting and safeguarding [free assembly]."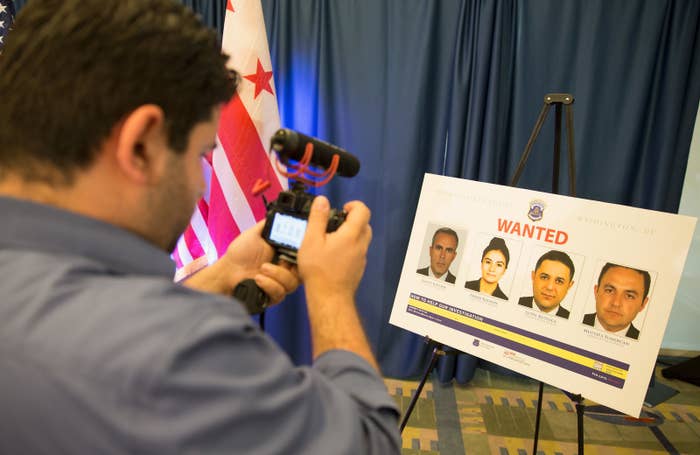 The charges come almost a month after Erdogan's guards made international headlines when cell phones and video cameras caught the men kicking, choking, and shoving protesters on Washington's Sheridan Circle. The incident sparked condemnation from the State Department and could threaten a $1.2 million small-arms sale to Turkish security forces, a deal the top Republican on the House Foreign Affairs Committee now says should be nixed.
Turkish officials have blamed DC police for creating an unsafe environment by failing to suppress the protesters, an allegation Newsham rejected.
"Rarely have I seen in my almost 28 years of policing the type of thing I saw in Sheridan Circle on that particular day," said Newsham. "You had peaceful demonstrators who were being physically assaulted in the District of Columbia … That's not going to be tolerated in Washington, D.C."
In an affidavit, DC Police wrote that during the official Turkish visit, "Turkish security personnel and others assaulted protesters and US law enforcement officers in at least three separate incidents." Newsham said his officers worked hand-in-hand with State Department officials and the Secret Service, poring over footage of the fight and comparing assailants' faces to passport and visa images.
The charges mark a major retaliation by the United States in an incident complicated by rules regarding diplomatic immunity, and Turkey's status as a key NATO ally.
In addition to the 12 Turkish security officers and police, prosecutors also announced felony assault charges against two Americans and two Canadians in connection with the violence. The two Americans were identified as are Sinan Narin of Virginia and Eyup Yildirim of New Jersey. Yildirim appears to be kicking a protester repeatedly in videos from that day.Both men have been arrested.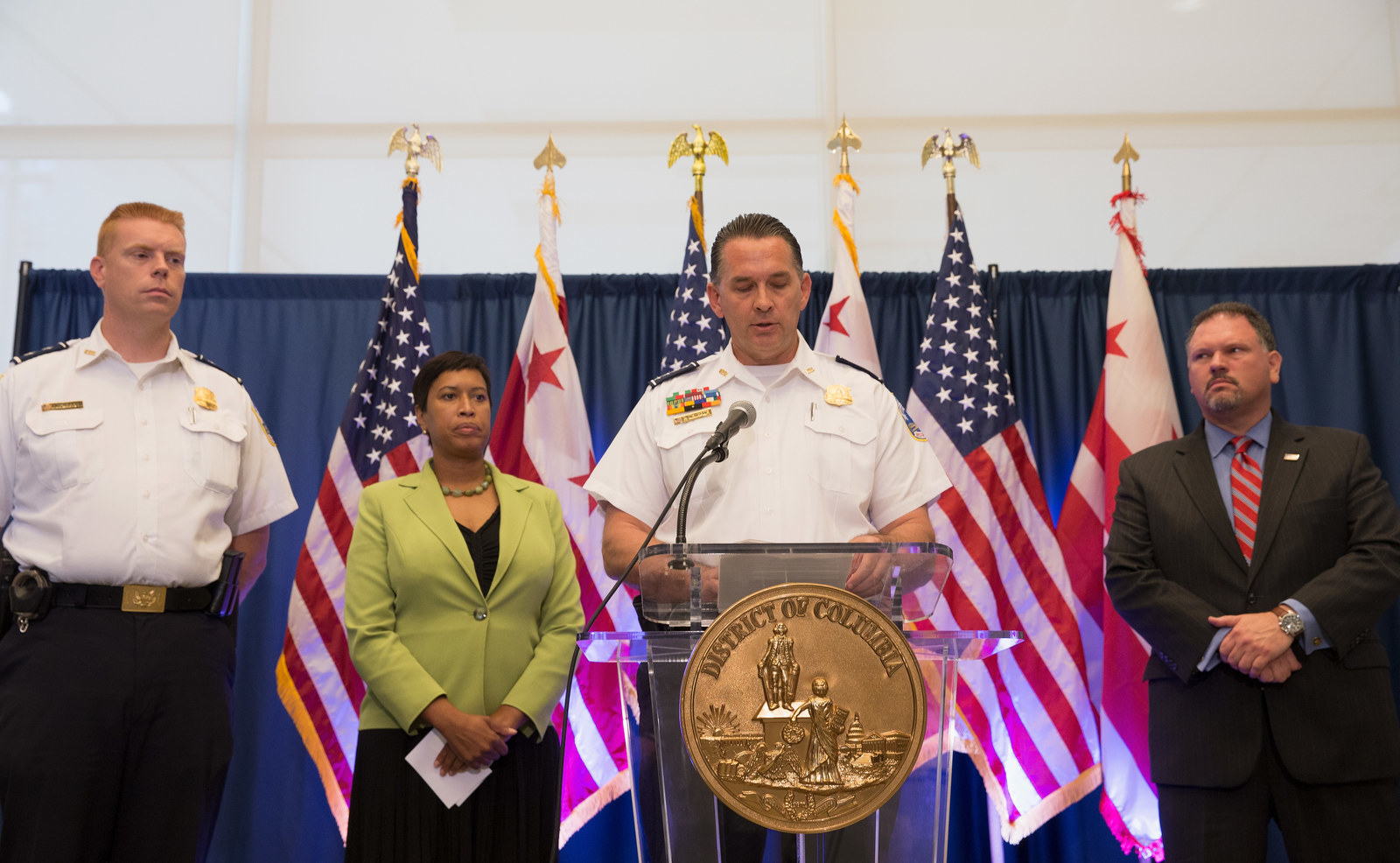 When asked how DC authorities intended to apprehend the police and guards currently in Turkey, Newsham said "the State Department is going to try to work that out."
A State Department official did not immediately respond to a request for comment, but Foggy Bottom said on Wednesday that it would consider additional action against those responsible "as appropriate under relevant laws and regulations."
It appeared that authorities may simply rely on the Turkish nationals turning themselves in, an outcome that is unlikely. "We are hopeful that those responsible will do their part and present themselves to answer to these charges," Newsham said.
The Turkish Embassy in Washington did not respond to questions about whether Ankara would extradite those charged in the attack who are currently in Turkey. But many expect the Turkish government to reject US claims, and further degrade US-Turkish relations.
"Given the Turkish government's account indicating that the guards were forced to take action against supporters of terrorists because the D.C. police and Secret Service were incapable, the charges will likely exacerbate an already tense relationship," Steven Cook, a Turkey scholar at the Council on Foreign Relations, told BuzzFeed News. "I expect that Turkey's pro-government press to respond negatively and that Turkish leaders will also use the charges to stir nationalist sentiment, which only helps them politically."
The call by DC authorities for the Turkish nationals to return to the United States to face charges comes in the face of a longstanding request from Ankara for the US to extradite Fethullah Gulen, a Pennsylvania-based cleric that Turkey accuses of plotting a failed coup last year.
A video of the incident showed Erdogan talking to his subordinates shortly before the fighting broke out. When asked about the footage, Newsham said his department did not have "probable cause" to arrest the Turkish president.
After learning about arrest warrants, the Turkish foreign ministry summoned the US ambassador to Turkey, John Bass, in protest. In a statement, the ministry called the charges "unacceptable" and not the result of an "impartial and independent investigation."
Zoe Tillman contributed to this report.