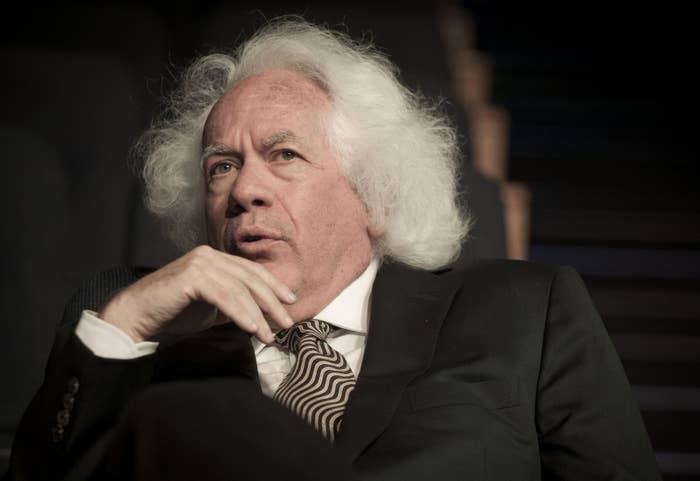 WASHINGTON – The Brookings Institution has severed ties with Leon Wieseltier, a prominent figure in the literary world and a senior fellow at the think tank, following a wave of accusations from women who accused him of sexual harassment and unwanted advances.

After initially suspending Wieseltier, Brookings President Strobe Talbott sent out a memo to employees on Wednesday afternoon saying he is no longer employed at the think tank, three employees told BuzzFeed News.
"One of my most important responsibilities is to ensure a professional and respectful environment for every member of our community," Talbott said in the memo. "We will not condone or tolerate harassment. The behavior Leon acknowledged runs counter to the policies, culture, and values that are central to our enterprise."
Wieseltier, who for three decades worked as the literary editor of the New Republic, was poised to launch a new magazine next week. But after the allegations emerged, Laurene Powell Jobs, the widow of Steve Jobs and the philanthropist behind Emerson Collective, the non-profit backing the magazine, killed the project.
Wieseltier's suspension from Brookings was first reported by the Washington Post on Wednesday morning. The premier DC think tank named Wieseltier its Isaiah Berlin Senior Fellow in Culture and Policy in March 2015.
In a statement to Politico, Wieseltier offered his former colleagues a "shaken apology" and asked for their forgiveness. "The women with whom I worked are smart and good people. I am ashamed to know that I made any of them feel demeaned and disrespected. I assure them that I will not waste this reckoning."
Wieseltier is also a contributor at The Atlantic. The magazine published a story on Tuesday saying Wieseltier's fate at the publication had not yet been decided.
Following the allegations of sexual harassment against Hollywood producer Harvey Weinstein, a number of former colleagues of Wieseltier's began discussing his behavior in an email chain, according to several media outlets. "Several women on the chain said they were humiliated when Mr. Wieseltier sloppily kissed them on the mouth, sometimes in front of other staff members," The New York Times reported. "Others said he discussed his sex life, once describing the breasts of a former girlfriend in detail. Mr. Wieseltier made passes at female staffers, they said, and pressed them for details about their own sexual encounters."