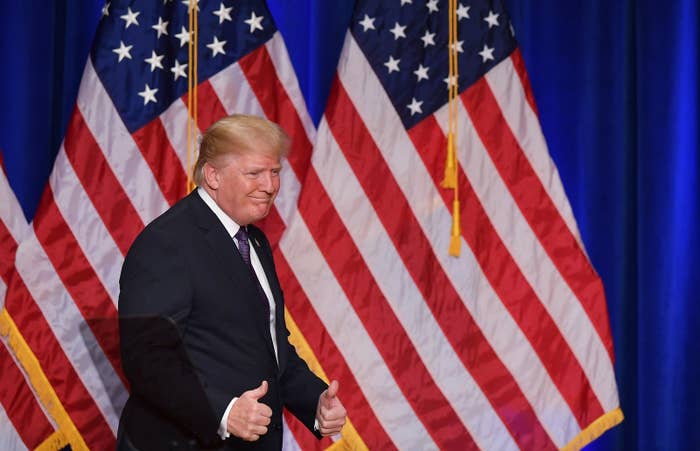 WASHINGTON – President Donald Trump outlined his first national security strategy on Monday in a speech emphasizing his hardline views on homeland security and economic nationalism. But the unveiling of the document, a sprawling 55-page report required by Congress, also exposed the stark inconsistencies within an administration that includes a mix of political neophytes, dyed-in-the-wool military men, traditional Republicans, and New York lawyers.
For casual observers of the Trump presidency, the document emphasizes several key themes of the president's election campaign, such as a fixation on border security, a deep mistrust of China, and a conviction that "jihadist terrorist organizations present the most dangerous terrorist threat to the nation."
But on several key issues, the strategy document diverges and in some cases contradicts the actions and sentiments of the president or his top Cabinet officials and advisers.
Below are the most striking examples:
Is Russia an Enemy or a Partner?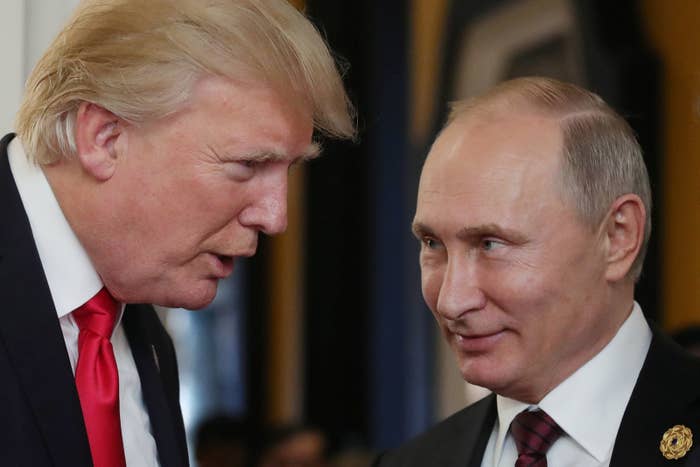 Using language that was often at odds with the president's own words, the strategy document is deeply critical of Russia. It calls it out for its military incursions in Ukraine, annexation of Crimea, nuclear treaty violations, and widespread meddling in foreign elections.

"Through modernized forms of subversive tactics, Russia interferes in the domestic political affairs of countries around the world," the document states.
Trump's public remarks about Russia, however, often gloss over the entrenched geopolitical differences between the two countries. Trump repeatedly has rejected the US intelligence community's assessment that Moscow meddled in the 2016 election to hurt Hillary Clinton's candidacy.
In November, Trump told reporters he believed that Russian President Vladimir Putin's denials of US election meddling were sincere.
"Every time he sees me, he says, 'I didn't do that,'" Trump said. "And I believe, I really believe, that when he tells me that, he means it."
Yet on the issue of election meddling, the document is precise in its view that Moscow's interference in Western democracies is rampant, and the US needs to be better prepared to fight back against it.
"Its influence campaigns blend covert intelligence operations and false online personas with state-funded media, third-party intermediaries, and paid social media users or 'trolls,'" the document says of Russian actions. "U.S. efforts to counter the exploitation of information by rivals have been tepid and fragmented."
Given the document's strong stated concern about Russian influence operations, one might assume that the White House has treated the issue as a top priority. The president, however, has never convened a Cabinet-level meeting about Russian meddling or how to combat it. And last week, the Washington Post reported that "there is an unspoken understanding within the NSC that to raise the matter is to acknowledge its validity, which the president would see as an affront."
Is Climate Change a Problem or Not?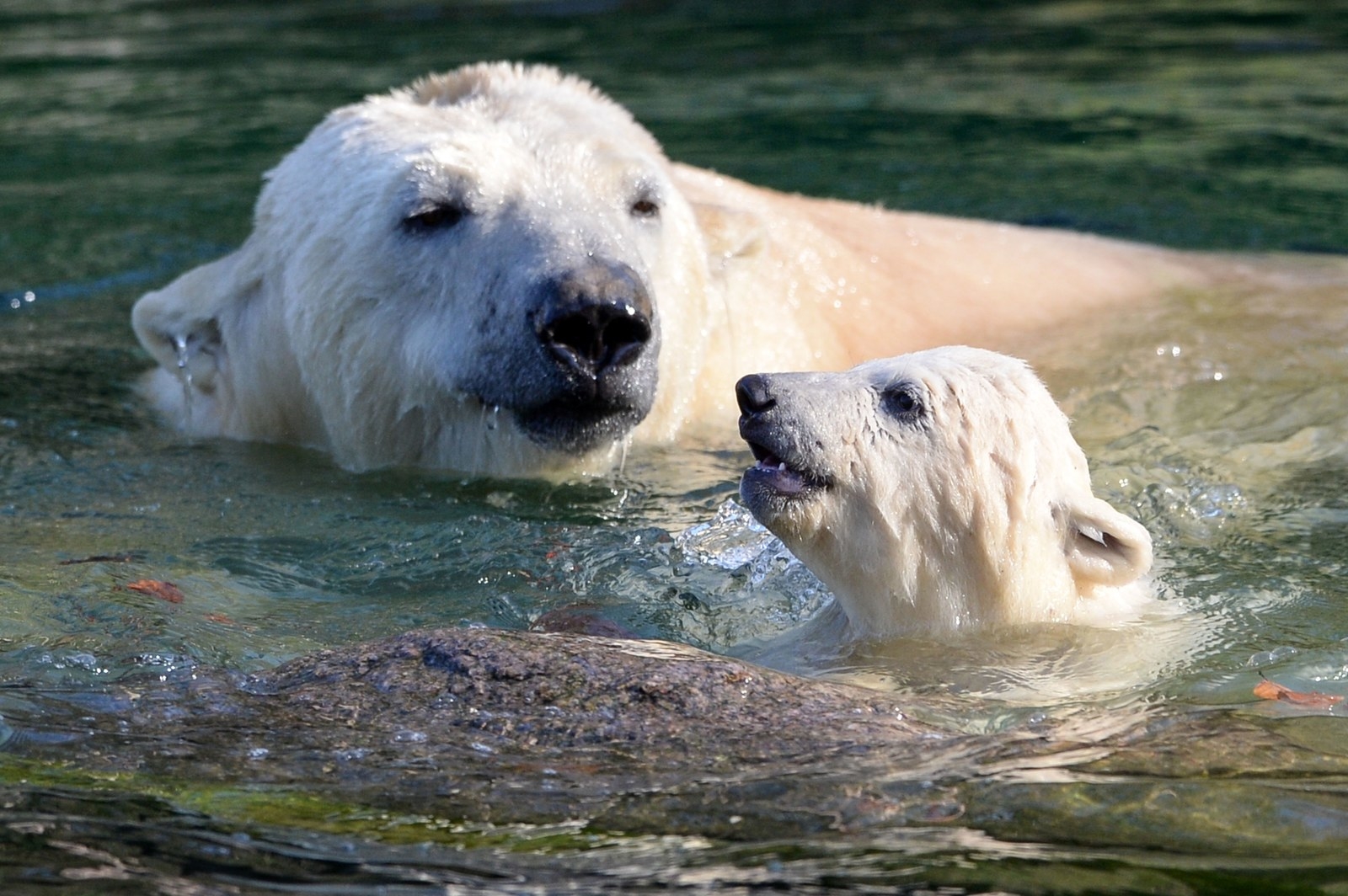 Former President Barack Obama's national security policy emphasized the "accelerating impacts of climate change," but Trump's 55-page document does not mention "climate change" or "global warming" at all. The document's silence on the issue is not shared by Trump Secretary of Defense Jim Mattis, who warned during his confirmation hearings that "climate change can be a driver of instability" that the Pentagon must pay attention to it.

Military leaders have long warned that rising sea levels and extreme weather patterns are destabilizing regions and feeding the rise of extremist groups like al Qaida and the Islamic State. Back home, scientists estimate that rising sea levels threaten at least 128 US military installations, some of which are already flooding.
In 2014, the Pentagon declared that "climate change will affect the Department of Defense's ability to defend the nation and poses immediate risks to US national security." As part of its efforts, it released planning documents it called "Climate Change Adaptation Roadmaps." Another Pentagon report in 2015 called climate change a "threat multiplier."
In contrast, Trump's strategy focuses on "energy dominance." While the document notes that "climate policies will continue to shape the global energy system," it insists that "US leadership is indispensable to countering an anti-growth energy agenda that is detrimental to US economic and energy security interests."
Is a Middle East Peace Deal Essential or Not?
A sweeping claim by the strategy document is that unrest in the Middle East is not connected to the protracted, decades-long territorial conflict between Israelis and Palestinians. "For generations the conflict between Israel and the Palestinians has been understood as the prime irritant preventing peace and prosperity in the region," the document says. "Today, the threats from radical jihadist terrorist organizations and the threat from Iran are creating the realization that Israel is not the cause of the region's problems. States have increasingly found common interests with Israel in confronting common threats."

However, Trump's son-in-law, Jared Kushner, who has been tasked with forging a "historic" deal between the Israelis and Palestinians, directly contradicted that line in a speech at a think tank event in Washington earlier this month. "I think that if we're going to try and create more stability in the region as a whole, this (Israeli-Palestinian) issue has to be solved," Kushner said.
So which view accurately reflects the Trump doctrine?
Is Diplomacy Indispensable or Not?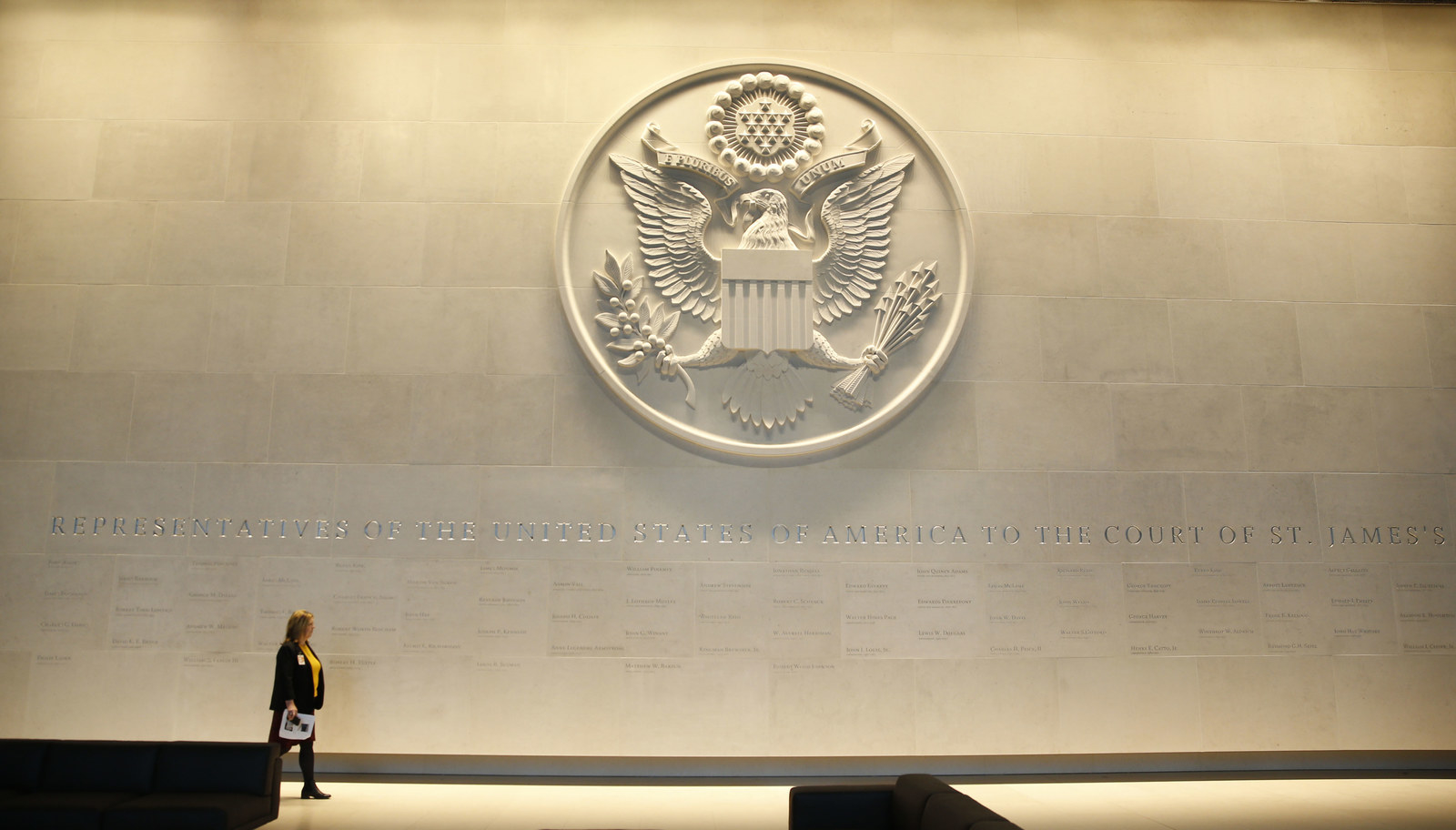 The strategy document strongly champions the State Department and US diplomats, and declares that "diplomacy is indispensable" to identifying and implementing solutions to "conflicts in unstable regions of the world short of military involvement."

But critics of the Trump administration, including prominent Republicans, have said the White House's plan to cut the State Department budget by 28% undermines the document's claims. They've also charged that the president's failure to nominate political appointees in senior positions inside the government demonstrates a lack of interest in empowering the State Department.
By this point in their presidencies, Barack Obama had 109 officials confirmed to top State Department posts, George W. Bush had filled 178 positions and Clinton had 127, according to an analysis provided to BuzzFeed News by the Partnership for Public Service. At this point in Trump's presidency, only 56 top State Department posts have been filled.
When asked about the long list of vacancies at the department, Trump said in November that it was a non-issue. "The one that matters is me," Trump told Fox News. "I'm the only one that matters because, when it comes to it, that's what the policy is going to be."
Is Sharing Intelligence Really a Priority?
Trump's strategy also stresses that the US will seek to "enhance intelligence sharing domestically and with foreign partners" and that US intelligence agencies "have exceptionally strong liaison relationships throughout the world, allowing the United States to cooperate with allies and partners to protect against adversaries."

However, in his first year Trump's handling of sensitive information has raised concerns in national security circles and strained relations with some key allies.
At a White House meeting in May, Trump revealed highly classified information to the Russian foreign minister and ambassador. His disclosures reportedly endangered a critical source placed inside the Islamic State by Israel, which had not given the US permission to share the information. Although the president defended sharing the sensitive information with Russia, which is not a partner or part of the anti-ISIS coalition, defense and foreign service officials warned that it could make Israel think twice about sharing intelligence in the future. Senior White House officials reportedly had to mitigate the damage, calling the CIA and National Security Agency after Trump's disclosures to the Russians.
Trump also revealed sensitive information to Philippine president Rodrigo Duterte when he boasted that the US military had two submarines near North Korean waters, according to a leaked transcript of the phone call.
The president's manner of communicating sensitive information has also strained relations with another key ally, Britain. After he tweeted, without evidence, that the attackers in a London bombing in September had been "in the sights" of British police, Prime Minister Theresa May characterized his comments as pure speculation and "not helpful" in a rare rebuke of the US president. Her former chief of staff also criticized them as "so unhelpful from leader of our ally and intelligence partner," and British politicians called his tweets "dangerous" and "inappropriate."