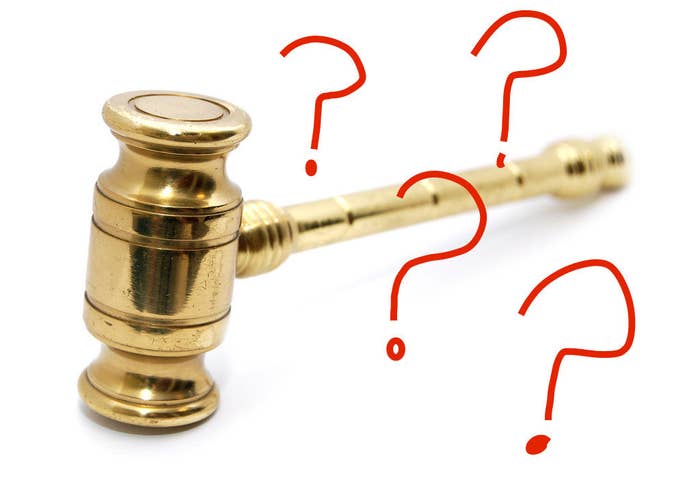 A ruling from the California Labor Commission made news today, causing a bit of confusion among those keeping a close eye on the on-demand space. The commission ruled that Barbara Berwick, serial litigator and former Uber driver, was an employee of the company, not an independent contractor as the company claimed. And it ordered Uber to reimburse her a little more than $4,000 in operating expenses. Berwick was an Uber driver for eight weeks in 2014.
Uber, as it did after a similar ruling in Florida, is appealing the Commission's decision. Should the appeal fail and the decision stand, it will certainly be a victory for Berwick. What's less clear is how much of a legal setback it might be for Uber and its efforts to classify the drivers that work for it as independent contractors.
Like the ruling in Florida, where the Department of Economic Opportunity decided former Uber driver Darrin McGillis was an employee of the company, this ruling only applies to one driver: Berwick. It has no automatic legal implications for any other driver or drivers -- even if they are currently involved in litigation regarding Uber and their employee classification.
The Commission's ruling is nonbinding and cannot be considered in future, similar cases by the California Labor Commission. "The Labor Commissioner's evaluation of whether someone is an independent contractor or an employee is done case-by-case based on the facts before her," Erika Monterroza, director of communications at the agency's division of industrial relations, said in a statement provided to BuzzFeed News.
So the Berwick finding isn't exactly a death knell for Uber and the bevy of other on-demand platforms being sued for worker misclassification. "The decision itself does not bring down the Uber business model. That's an overstatement," said Benjamin Sachs, co-founder of the blog OnLabor and professor of labor and industry at Harvard Law School.
But given that U.S. District Judges Edward Chen and Vince Chhabria have found in earlier cases against Uber and Lyft (respectively) that evidence of misclassification warranted a trial by jury, there's a sense that Uber could soon be facing a real problem. "This decision is part of and contributes to a legal trend in which multiple courts are finding facts that point in the direction of an ultimate conclusion that Uber employs its drivers," Sachs said. "It's looking more and more like Uber will be held to be an employer of its drivers."
Shannon Liss-Riordan, a Boston attorney pursuing the class action worker misclassification suit against Uber in California, concurred that the finding, though nonbinding, is good for her case. "Courts often give deference to administrative rulings, so I think this decision could have an important impact on our case. Though it addressed one driver in particular, the reasoning would extend to all drivers," Liss-Riordan told BuzzFeed News.
But not all Uber and ride-hail drivers want to be considered employees. As BuzzFeed News reported, the question of employee classification is debated even among drivers. A new study by SherpaShare found that 63% of on-demand workers — 86% of whom were Uber or Lyft drivers — viewed themselves as independent contractors, not employees.
The SherpaShare survey confirms some of the findings of a similar January survey of 601 Uber drivers conducted by a research firm hired by the company. According to that study, when asked whether they want a nine-to-five job with salary and benefits or a job with a flexible schedule, 73% of Uber drivers surveyed chose the latter.