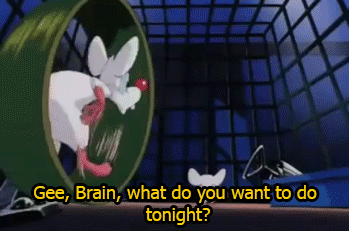 Conceived as a solution to what its founders described as "the horrible taxi problem in San Francisco," Uber's uniquely local approach to common transportation woes has very quickly transformed an upstart company into an industry juggernaut. By establishing satellite offices and city teams in each market in which it operates, the company has bested rivals such as Lyft and Sidecar.
But now, as it looks to globalize its ride-hailing business, Uber must adapt the hyperlocal approach that served it so well in the United States to foreign and emerging markets. Scaling Uber to places such as India and Singapore is no simple task. But Uber is doing it, adapting its core services to the idiosyncrasies and nuances of those markets and competing with existing local players and fast-emerging rivals.
Here's a look at three such markets and what Uber is doing to win them over.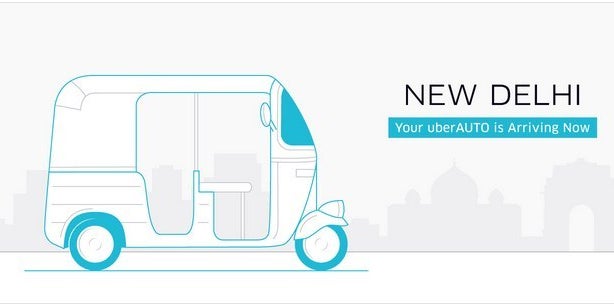 India
With 1.2 billion people and car ownership estimated at about 1%, India presents a huge opportunity for Uber — if it can garner enough local appeal to overtake homegrown competitors like Ola, which expects to be in 200 cities by the end of the year.
Uber hasn't exactly been fazed by competition before — but India poses an obstacle unlike anything the company has encountered in Western markets. The country's sheer size presents a wide spectrum of market dynamics between cities. Beyond this, the relative lack of smartphone and credit card penetration in India means Uber must find a way to scale without relying on the fundamental "click a button, get a ride" mechanism that's made it so successful in the U.S. That's why Uber has tailor-made two completely new services for the Indian market.
In November 2014, the company launched UberGo, a hatchback-based car service that's even cheaper than UberX. According to Karun Arya, Uber's head of communications in South Asia, smaller, cheaper, more fuel-efficient cars make more sense for India, which has very congested roads and a small middle class. "Offering UberGo as an even more affordable option to UberX opens up that market to a much larger rider base," he told BuzzFeed News. And just a few weeks ago, the company launched UberAuto, an auto-rickshaw service similar to Ola's, which already boasts 40,000 drivers using the motorcycle-driven rickshaws ubiquitous in India.
With products like these, Uber hopes to address demand for affordable and convenient transportation in a country where auto-rickshaws and buses dominate, particularly in smaller cities.
Riders can pay for UberAuto with cash, and they can pay for UberGo with ride credits stored in a digital wallet — much the same way people in India and other South Asian countries refill their mobile data or minutes. But they still need a smartphone and the Uber app to book a ride. That's not a requirement for Uber rival Ola, which has established a call center through which some 20% of its bookings are arranged.
It's not clear if Uber is considering a call center strategy in India similar to Ola's. Arya says the lack of an Uber call center in the country hasn't "necessarily been prohibitive" to growing its business there. "What we've noticed and what we've heard from riders and even first-time Uber users is it's easier and more convenient to push a button from their smartphone," he said.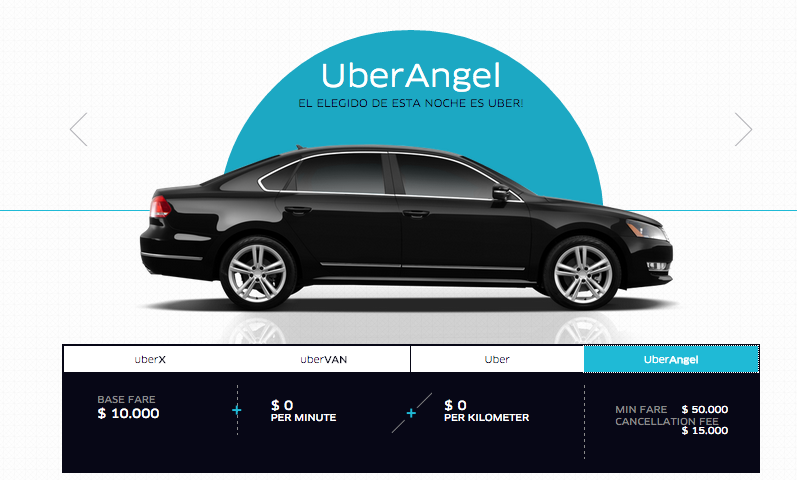 Colombia
UberAngel is a free designated driver service that is available only in Colombia. If, after a night of drinking in Colombia, you find yourself unable to drive, you can hail an UberAngel and a driver will take you home in your own car. It's a service that could ostensibly work in a number of markets, but Uber only offers it in Colombia. Why?
Curbing drunk driving is a law enforcement priority in Colombia, according to Uber spokesperson Natalia Montalvo. Currently, Colombian law imposes fines of up to $15,000 — in addition to the revocation of one's driver's license for up to 25 years — for drunk driving.
In the face of this crackdown, nightclubs and transportation businesses have begun offering safe-ride services, according to Andres Gutierrez, the co-founder and CEO of Tappsi, a Latin America-based Uber competitor.
"After seeing it, I think Uber got the idea," Gutierrez said. "It's very Colombian of us to drink and drive, unfortunately. My guess would be it's sort of [for] PR."
PR is what Uber needs is in Colombia, where it faces another market with limited credit card and smartphone penetration — and plenty of competition. Homegrown competitors like Tappsi are a few steps ahead of Uber in addressing the lack of both credit cards and smartphones. For one, Tappsi charges drivers on its platform a monthly fee — rather than a per-ride commission — on each fare, because transactions are predominantly cash-based. And just last month, Tappsi launched a service that allows passengers to book rides using text messages instead of through its mobile app.
"Unfortunately cities like Bogota — they don't have metro," Gutierrez told BuzzFeed News. "They don't have rail. And on top of that, the income per capita is not high enough to enable people to have cars. [The] only people who really have cars in Colombia are high-income populations, and on top of that there's a license plate restriction," which limits driving on certain days of the week based on plate number. "Since there's no metro, people tend to ride either buses or taxis."
Gutierrez and his co-founder, Juan Salcedo, launched Tappsi two years ago in Colombia, Ecuador, and Peru as a defensive move against Uber precisely because taxi fares are notoriously low across Latin America.
Though Uber often subsidizes rides as a means of undercutting its competition, Gutierrez and Salcedo figured Uber would have a difficult time doing that in massive markets like Bogota where taxis provide an estimated 800,000 rides per day.
According to Gutierrez, Uber is often still 30% more expensive than the average taxi ride in Colombia. Because Tappsi uses the country's existing fleet of taxi drivers to provide its services, it's often able to best Uber on price and availability. According to Gutierrez, 35,000 taxis are signed up for his service, and 1 in every 10 taxi rides in Colombia is a Tappsi ride. "On a monthly basis we're transporting 1 million people," he said.
Meanwhile, Uber — which depends on drivers with private vehicles in most markets -- has had a tough time of it in South America because of the country's low level of personal car ownership. In Colombia, Uber started off by using "white cabs" — cars designated to drive only to and from hotels. But when Uber's white cabs began accepting rides for other journeys, the taxi lobbyists stepped in. In March, Colombia's transportation minister declared Uber illegal, though the company continues to operate there.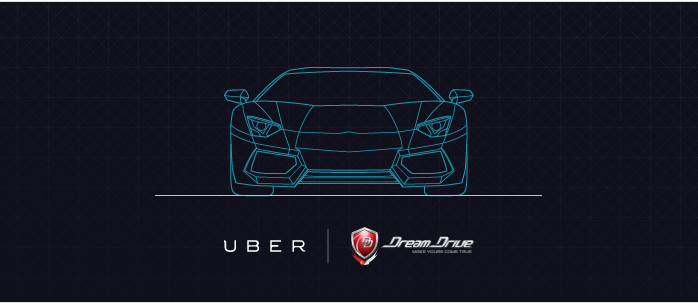 Singapore
Singapore is unique among Southeast Asian countries for its high concentration of wealth and its robust public transportation infrastructure.
According to Chin Tah Ang, the regional director for the Singapore Economic Development Board, Singapore has about half a million private vehicles, 30,000 taxis, and 131 subway stations for 5 million residents. To prevent congestion and limit carbon emissions, Singapore has instituted quotas and high fees for private vehicle ownership. "With that backdrop," he told BuzzFeed News, "I think the key [for companies like Uber and competitor GrabTaxi] is to find next-generation solutions."
Enter UberSuperCar, which lets users hail Maseratis or Lamborghinis — albeit for a hefty price: S$165 to S$200 (roughly $125-$150) for the first 15 minutes of a ride and then S$7 ($5) per minute thereafter.
Offered in partnership with luxury car rental company Dream Drive, UberSuperCar is available through the end of April and was explicitly conceived to appeal to Singapore's sizable upper class. "It's reaching out to people with higher disposable income," Uber spokesperson Arya said. "If you tried to replicate it in another market in Southeast Asia it may not work. It goes back to the cost thing."
Come May, Uber's UberSuperCar service will end, but the company will continue to offer UberExec, the Singaporean version of UberBlack, along with the more affordable UberX and UberTaxi. For Uber, which faces stiff competition in Singapore from a popular and well-regulated cab industry, appealing to the country's luxury market may prove to be a smart strategy for expanding its business there. Certainly, it's a savvy way to address a strong local economy that makes Uber's typical strategy of subsidizing rides more difficult. "Taxis are efficient and the dollar is extremely strong here," Cheryl Goh, VP of marketing in Singapore for GrabTaxi, an Uber rival, told BuzzFeed News. "Because of that subsidizing rides in Singapore is extremely expensive."
Before last year, Uber's model for expansion outside the United States was fairly rigid. The company simply re-created its ride-hailing service overseas, with little consideration for the nuances of local markets. But recently, Uber has become more flexible — banking less on its core services and taking on a more agile, hyperlocal approach in some markets. It remains to be seen whether it'll be able to conquer the existing players, but one thing is certain: It'll try.