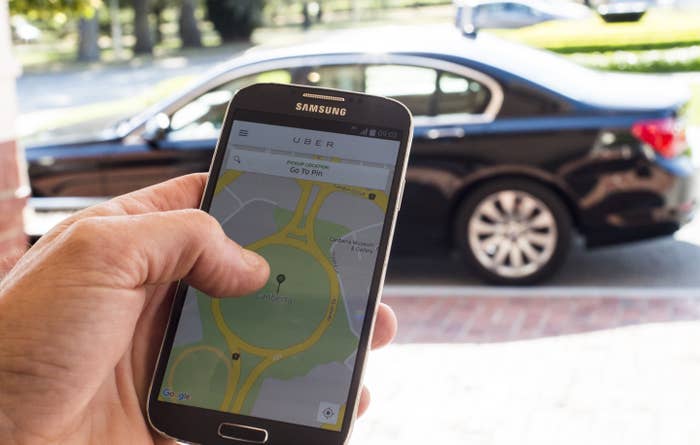 Uber has spent the better part of 2015 investing big into its mapping technology. The ride-hail and soon-to-be autonomous car company acquired mapping startup deCarta in March, and all of Bing's mapping assets shortly after. In May, it placed a bid (which it later lost out on) on the much coveted Nokia Here technology. And the company is still actively looking for mapping engineers to staff up both its University of Arizona and Carnegie Mellon Advanced Technology Centers.
But as it turns out, Uber isn't done. Now, the company has partnered with Dutch navigation company TomTom to provide additional maps and traffic data to better inform its drivers. These maps won't replace the existing Apple and Google mapping data the company uses, a spokesperson told BuzzFeed News, but the partnership does give the company an opportunity to depend far less on two of its primary competitors, at least in the field of autonomous technology.
While the company's drivers may certainly benefit from the partnership with TomTom on a day-to-day basis, TomTom's biggest appeal seems to be its recent partnership with German auto supplier Bosch GmbH to develop high definition digital maps for autonomous cars.
"We want to have highly accurate maps for self-driving vehicles of all highways and similar roads in Germany by the end of 2015," Jan Maarten de Vries, vice president of TomTom's automotive division, told the the Wall Street Journal after announcing its partnership with Bosch.

Already, Uber has deployed the mapping cars it acquired from Bing to capture 3-D images of local streets in order to both bolster its current maps and the ones in development for its autonomous technology. A deal with TomTom gives Uber access to 3-D images of local streets in more than 300 cities in the world.