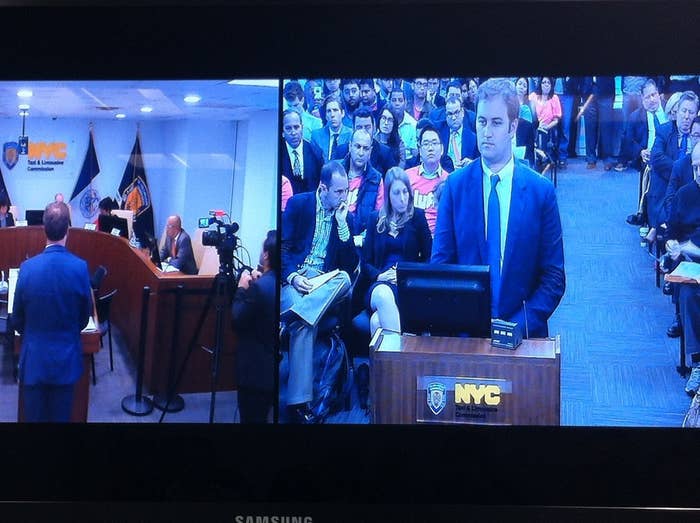 An Uber spokesperson said the company has "taken disciplinary actions" against Josh Mohrer, the New York City general manager, after launching an investigation into two separate incidents and possible privacy violations 10 days ago.
Mohrer, as BuzzFeed News reported, accessed this reporter's personal Uber account twice without express permission, including one occasion during which he tracked a ride in real time.
Only a day after the initial BuzzFeed News report about Mohrer's actions and SVP Emil Michael's comments suggesting the company hire opposition researchers to dig up dirt on journalists, Uber head of communications Nairi Hourdajian wrote and published the company's privacy policy on the site for the first time. However, the policy itself, according to Hourdajian, has always been in place and in fact employees are notified of the policy multiple times including in writing.
"Violations of this policy do result in disciplinary action, including the possibility of termination and legal action," a previous statement from the company read.
As Slate first reported, Uber would not go into detail about what the disciplinary action would entail or whether these actions affect his role as general manager in Uber's second largest market in the United States. As the incidents and Mohrer's actions warranted disciplinary action, it's clear the company found them in violation of its privacy policy.
BuzzFeed News reached out for more information, including who performed the investigation and exactly what action Mohrer faced, but Uber representative Natalia Montalvo said they were not providing any additional details.