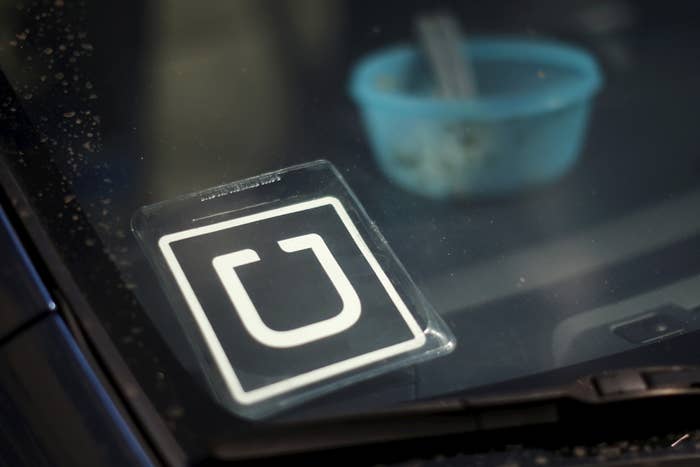 For the past year, Uber has been testing its UberEats food delivery service in key markets like New York and San Francisco. But to date the effort has been largely experimental -- an additional option in the Uber app offering the chance to order an item or two from a handful of restaurants for a few hours each day.
On Wednesday, Uber embarked on the next phase of its food delivery experiment, launching a stand-alone UberEats app in Toronto. The food delivery app gives users the option to choose from curated lists of items from five restaurants per day or from or from their full menus, much like other players in the food delivery market -- Seamless, Postmates, Sprig, GrubHub, DoorDash, and Eat24. And while Uber insists it has no immediate plans to scale UberEats beyond Toronto, it's clear the company is watching its performance closely to determine whether or not it makes sense to do just that.
Jason Droege, Uber's Head of Everything — which for now is limited to UberRush and UberEats — said that the idea of spinning out UberEats is an extension of the company's topline goal of creating a simple-to-use and uncluttered experience. "Requesting a ride through Uber and ordering a meal are two very different experiences," Droege told BuzzFeed News. "We want to ensure that every Uber interaction is seamless and easy. By building a standalone app dedicated to UberEats it allows us to create an experience that's tailored to finding and ordering meals with the same simplicity as ordering a ride."
For Uber, first-mover advantage has been key to its dominance in the U.S ride-hailing market. But there's no such advantage to be claimed in the food delivery space, which is crowded with both incumbents and upstarts. Uber's strategy then is to differentiate against its rivals, providing a noticeably different service or a significantly improved one. To achieve this the company has created a three-sided marketplace between consumer, driver, and restaurant, with Uber acting as facilitator. The consumer simply selects the food they want and a driver receives it, chooses to accept the request, and heads to the restaurant where the food is being prepared. According to a spokesperson, Uber works closely with the restaurant to determine the amount of time it will usually take to prepare the food. So if the restaurant told Uber it would typically take 30 minutes from the time the food is ordered to prepare and pack it and hand it off to a driver, Uber's algorithm will hail and then dispatch the driver when it's close to that time.

This way, the restaurant can save on money that would have been spent on delivery staffers and related fees and has very little to do except man their UberEats dashboard and cook the food. Caviar, which was acquired by payment company Square in 2014, works similarly but certainly doesn't have the user or driver base that Uber has been able to amass. As with any stand-alone app that is spun out of an original one, Uber users may not automatically translate to UberEats users.
Droege seemed confident UberEats is unique enough to hold its own in the crowded food delivery space. "We know from the success of UberEats over the past few months that there's plenty of interest for food delivery in Toronto," he said. "UberEats is a unique service designed specifically for people who want a delicious meal from great restaurants — whether selecting from the menu or choosing a curated meal through Instant Delivery. Anytime there's more choices for customers, we think that's a good thing."