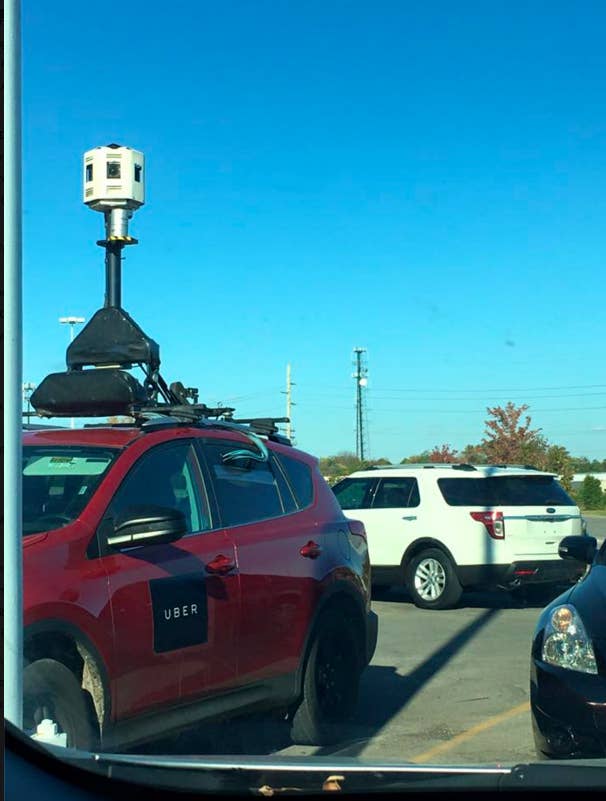 Between Uber's recent flirtation with self-driving technology (and, in turn, its entrance into battle with Google and Apple) and its move into on-demand logistics with UberRush — not to mention the service's primary selling point being its efficiency — suffice it to say, Uber needs to have very good maps.
So it came as no surprise when, in March, the company bought mapping startup deCarte, and then when, in June, it acquired both Bing's mapping assets and 100 of its employees. BuzzFeed News has learned that for the past few months, Uber has been deploying contractors to drive Uber "mapping cars" around and capture 3D images of local streets (think Google Street View) using the image-capturing technology Microsoft once owned. The vehicles, one of which was recently spotted in Florence, Kentucky, and posted on Facebook by an Uber driver, will help Uber make more accurate ETAs, and enhance routing technology in the driver app. The images captured by these Uber-marked cars won't yet replace the app's existing maps, which are a combination of Google Maps and a proprietary routing algorithm. But, an Uber spokesperson told BuzzFeed News, the company hopes this image-capturing technology will help inform routing and ETAs such that it becomes specific enough to avoid, for example, tricky intersections or streets that are frequently congested.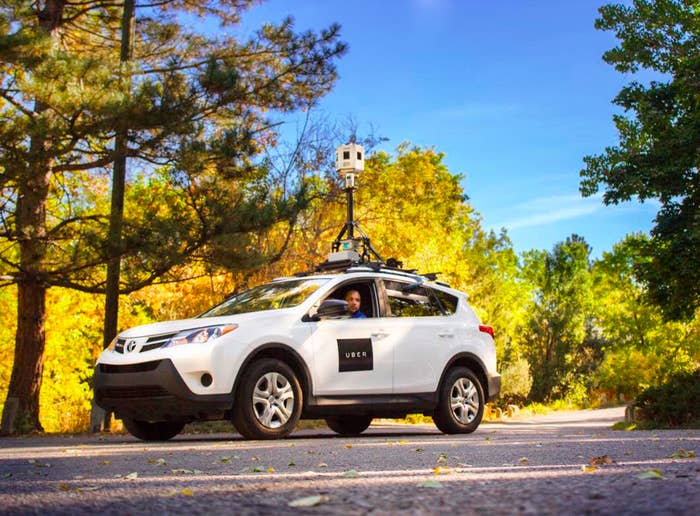 The company has also deployed a separate fleet of mapping vehicles near Uber's Advanced Technology Centers at Carnegie Mellon University in Pittsburgh and near the University of Arizona, with which Uber has partnerships. These vehicles, which use proprietary technology instead of Bing's technology, are meant to capture images to inform routing as well as safety needs specifically for Uber's autonomous cars.
The push for a more efficient map for both its autonomous vehicles as well as existing drivers comes just a few months after the company lost out on a bid to acquire Nokia's mapping service Here to a German consortium of automakers including Audi, BMW Group, and Daimler — the last of which owns Mercedes Benz, which has already developed and produced its autonomous concept car.