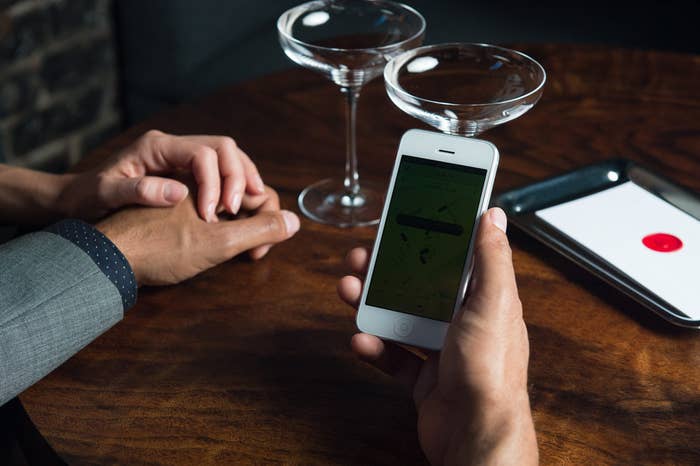 The trip records Uber fought hard to keep out of the hands of New York's Taxi and Limousine Commission may require a bit more detail if a piece of legislation New York City Council Member Ydanis Rodriguez is introducing Tuesday goes through. Rodriguez, the chairman of the NYC Council's transportation committee, wants all livery, black car, and taxi companies to also include the fare for each trip as well as whether the ride was in response to a request for a wheelchair accessible car.
The legislation is an expansion of the existing trip record regulation that requires all for-hire vehicle and taxi companies to submit basic data and information on each trip processed to the TLC. That data includes pickup locations, the driver and the vehicle's TLC license number, and the TLC number of the base that dispatches the vehicle.
Rodriguez is particularly keen on having Uber, Lyft, and other ride-hail companies submit these added details so the TLC can easily ascertain where and when there is most likely to be surge pricing and whether people with disabilities are being properly served by app-based services.
"There are some loops in the industry that we have to address," Rodriguez told BuzzFeed News. "I believe that in this city where there is opportunity for everyone [to join the taxi industry] we should be looking at particular areas where we need to make sure to make everyone accountable. And I believe the driver data should include the critical information that will be used by the TLC to look at how are we serving our consumers. I hope that with this regulation as a whole we will address a big concern that I have which is how to provide opportunity for everyone that joins the taxi industry by making everyone accountable. "
To compel Uber to comply, the second part of the new legislation requires the TLC to fine any company up to $1,000 for each record it fails to submit. That's up from the $200 penalty per base the original legislation included — a fine that was a drop in the bucket for resource-heavy Uber.
Uber began its fight against the initial regulation back in October during a TLC public hearing convened to determine whether the trip data rule and several other proposed rules would be passed. According to Josh Mohrer, the company's New York general manager, submitting the trip data to the TLC, a government agency, would open up that information to FOIA laws and thus infringe on the privacy of Uber drivers and riders. Mohrer later argued that the trip data would rise to the level of "trade secrets." The TLC ultimately didn't buy his argument and suspended and fined five out of six of Uber's bases when the company failed to submit its records in January.
Though the suspension only lasted into the beginning of February, Uber saw little effect primarily because drivers can be dispatched from any TLC base even if they're not officially affiliated with each one. In New York City, all black car, for-hire vehicles, and liveries must be affiliated with a TLC-licensed base in order to operate. The dispatching base is clearly identified in the Uber or Lyft apps and receipts in New York in order to ensure accountability.
However, if the legislation passes and the $200 to $1,000 penalty per trip record not submitted is instated, even Uber might be hesitant to resist submitting the extra details.
TLC requires only pickup locations, not drop-off. An earlier version of this story said that existing regulations require all for-hire vehicle companies to include drop-off locations when submitting trip data to TLC.