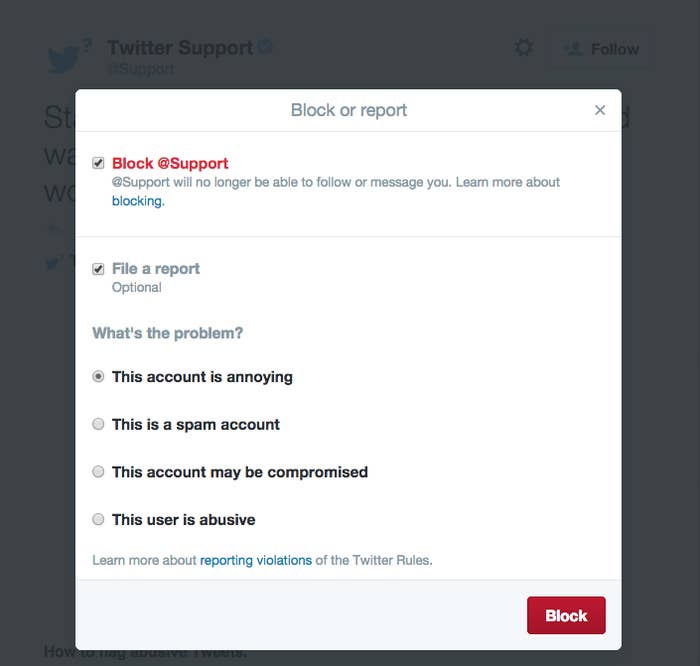 Twitter is rolling out a new, easier way to report or block a Twitter account for harassment. The new feature, rolled out to a a few small groups of users, according to a company blog post, allows users to quickly select the option to block or report a user or a tweet and file a more descriptive complaint.
After selecting the option to file a report, a user can choose from a few issues to report including "The Tweet is annoying," "This Tweet is spam," or "The user is abusive." But the person reporting a tweet or user does not necessarily have to be the subject of the harassment or abuse. Importantly, this new feature allows users who witness abuse to report it as well. Users can indicate who is being affected by the issue at hand right before specifying whether the account is being disrespectful, harassing the user, or threatening violence.
Additionally, Twitter users now have access to a page that lists the accounts that have been blocked. Accounts that have been blocked also no longer have access to the user's profile.
Once accounts or tweets are flagged or reported, Twitter will review them to determine whether the content violates Twitter's policies.