The 9 Most Interesting Things China's Richest Man Told Some Of The Richest Executives In America
Jack Ma, the founder and chair of the Chinese e-commerce giant Alibaba, spoke frankly to some of the richest people in New York at the Economic Club Tuesday at the Waldorf Astoria. Here are some of the most interesting things he said.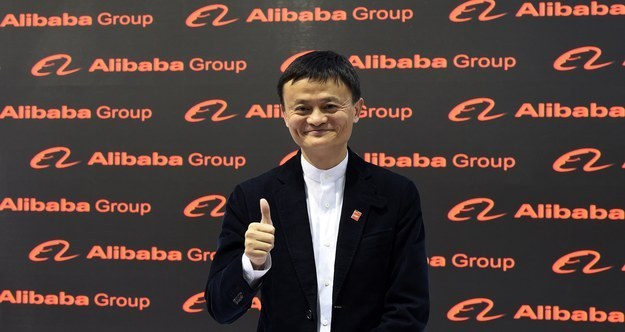 On his personal wealth
"If you have less than $1 million, you are the happiest person in the world. You know how to use the money," Jack Ma said in answer to a question from Thomas Farley, the president of the New York Stock Exchange. "If you have $10 million you start to worry about valuation, where to buy to stocks... When you have $1 billion, that's not your money. That's the trust of people on you because people believe you can manage money better than others. You managed money for the others. So I think the money I've got today is the responsibility and the trust of people on me."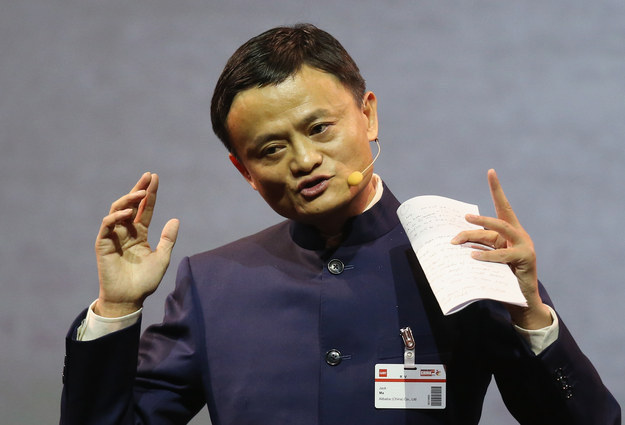 On eradicating counterfeit products on the company's platforms.
"Three years ago we launched a campaign [to take on counterfeit sellers]," Ma said. "We shut down close to 10,000 shops each week ... We have 5,700 volunteers using data technology to find counterfeit products. It was a war against the criminals, against the bad guys. Today, in the real world [for] every 100,000 transactions there are six or seven cases concerned with counterfeit products. [At Alibaba] for every 860,000 [transactions] there is only one complaint. Why? We use data, we trace who is the buyer, who is the seller, who is the manufacturer. We work with the police to destroy them.
"And I've gotten a lot of personal threats. It is a war."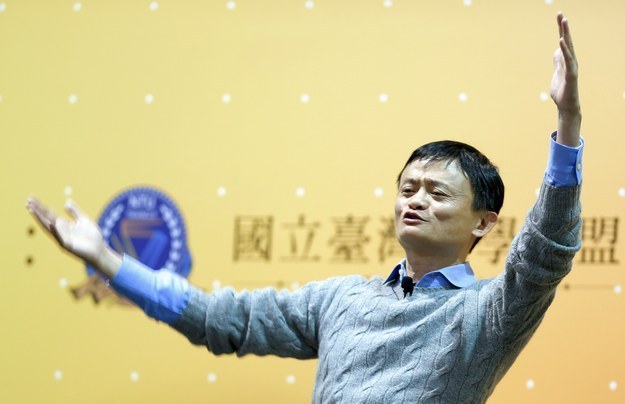 On navigating U.S.-China relations
"In the long run, I'm pretty confident with the relationships," Ma said. "How many people here know about the Chinese religions? Buddhism, Taoism, and Confucianism? The Western religion is Christianity — you have to find a competitor. Good or not, you must find a competitor. Buddhism is about human insight, how to understand your heart. Taoism is about how to become [united] with nature. Confucianism is how to make sure you work in society in a disciplined way. So in our philosophy, in our culture, we don't need to have competitors. The only competitor is yourself. And if Chinese people stick to [our] own philosophy, [our] religion, we'll have no problem at all."
"I think U.S. and China can work together if they find some something we should fight together — AIDS, cancer, disease, poverty, and climate change."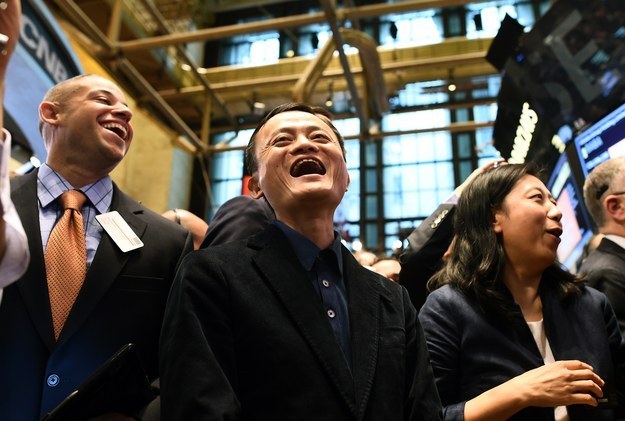 "Women make a big difference..."
"Thirty-three percent of senior management [at Alibaba] are women," Ma said "Forty-nine percent of the employees are women. In a normal business you don't have that many women leaders. Women make us user-friendly. Women make a big difference. I'm excited ... because I know the future culture of the company will be surely better than today."
On going public
"If I had another life, I would keep my company private," Ma said. "I did it not for myself, I did it for the shareholders, customers, employees — they need it. I don't need it. This life is tough ... Before IPO it was already tough, now it's much worse. But you know, we can help more people, we can use our money properly. And with IPO the company is more transparent. The globe is watching us, improving us."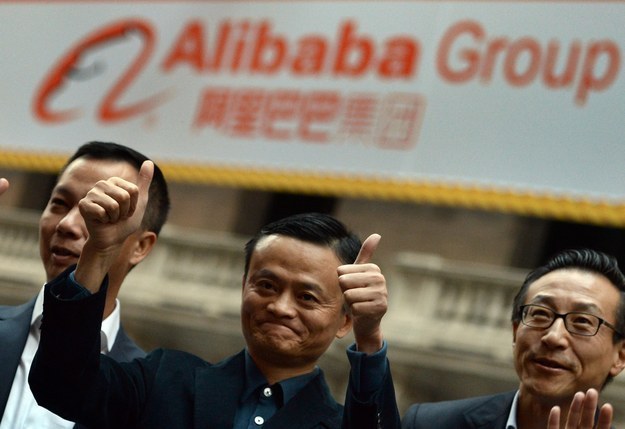 On going public in America
"Why America? We were rejected by Hong Kong," Ma said. "My first priority was in Hong Kong. But the Hong Kong guys [did not like how differently we do business.] So they said, 'Well, we'll reject you.'" So we came to America, and we're so lucky and we're so thankful."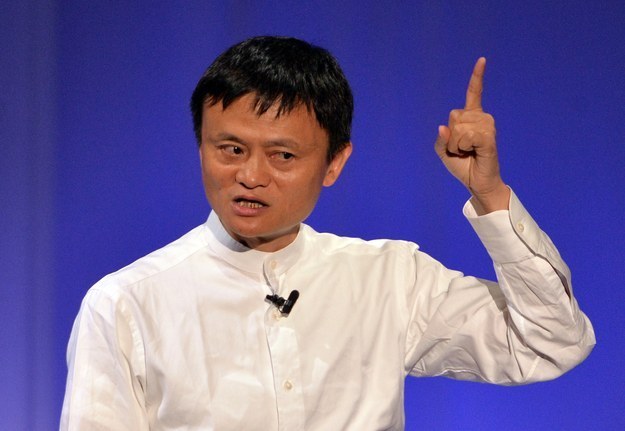 On maintaining the culture of the company
"Jack Ma will get old, will die, will get sick, will be stupid, he'll make a lot of mistakes," he said. "I don't want to see Jack Ma die, founders disappear, and company seek help. [That's why] we have to look for successors. Just like with kids, if you want to have kids you should have kids when you're young. I started looking for a successor when I was 40 years old, now I'm 51. [You have to] train young people. So we know we can keep the culture. We should find people that have the same passion, vision, and value [instead of instating an independent board of directors.] So we form partnerships with people in the younger generation — we think [these partners] should keep the culture of the company, keep the mission of the company, keep helping small businesses."
On why the company was named Alibaba
"People say why Alibaba? We believe the internet is treasure island — it's open sesame. It's also easy to spell, and easy to remember."
"Alibaba was founded in China, but created for the world," he continued later. "That's why it's Alibaba, not some name with Chinese characters."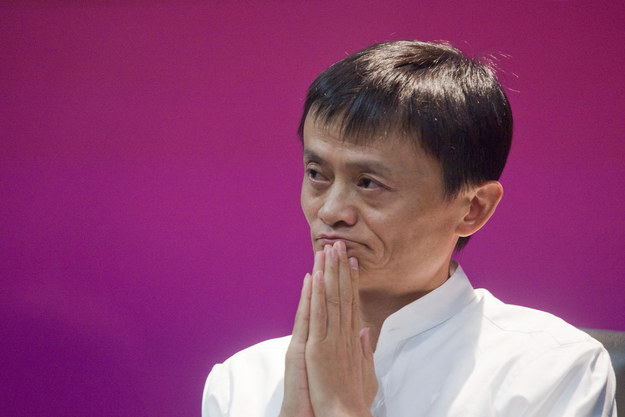 On World War III
"The third world war is going to happen. This war is not between nations — this war we will work together against disease, poverty, climate change, and I believe this is our future. [We have to] rely on young people, using not guns, using computers and data to solve society's problems. This is what I'm passionate about. We know the way is not easy. As I've always been told in the past 30 years of doing business, today is difficult and tomorrow is much more difficult but the day after tomorrow is beautiful — but most people die tomorrow evening."