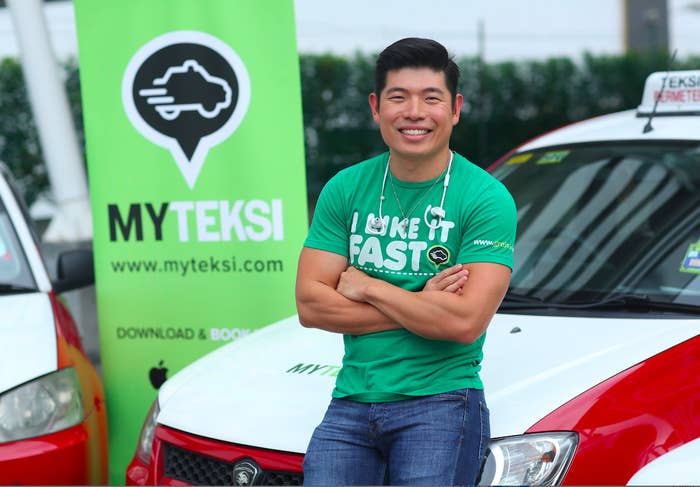 GrabTaxi, the Southeast Asian ride-hail giant, has tapped former Microsoft engineer Raman Narayanan to open its first-ever U.S. engineering center in Seattle. It will be the company's third engineering center in the world, after ones in its hometown of Singapore, and in Beijing, where the company enjoys a close strategic relationship with China's dominant ride-hail player, Didi Kuaidi.

"We want to have an engineering presence where we think we are able to attract the best engineers to work on our platform," GrabTaxi head of engineering Arul Kumaravel, who is based in Singapore, told Buzzfeed News. "Right now, we have fantastic teams in Singapore and Beijing, and we are excited to add our third — and first in the U.S. — in Seattle. All of the centers will work closely together on different projects, but at the same time lend their expertise in different areas, such as cloud capabilities in Seattle."

It's an intriguing move for a company that prides itself on its highly localized approach to providing transportation and is part of a global ride-hail alliance that also includes Lyft, Didi Kuaidi, and Ola and is primarily focused on going "deep" on local markets. But Kumaravel and Narayanan both said that while opening an engineering center in Seattle provides access to a large pool of engineers with cloud platform expertise, most consumer-facing features will continue to be developed in Singapore.
That, Kumaravel said, is so "engineers and product managers can work closely on the ground with customers."
"This is a part of our hyperlocal strategy, where local context of how our consumers use our app is crucial to developing the best user experience," he continued. But, he said, "All engineers in the three engineering centers will work on the core platform," and "all engineers will further develop the back-end capabilities that make the overall user experience better."
While Kumaravel emphasized that the Seattle engineering center had been in the works long before the global ride-hail partnership was formalized, Narayanan said the location of the engineering center will make it easier for GrabTaxi to collaborate with its new partner Lyft, particularly on the cross-booking feature the companies are expected to roll out sometime this year.

Over the course of the next six to eight months, Narayanan expects to hire 12 engineers who will first be required to spend an immersive period in Southeast Asia. "We're being very deliberate and very picky about our first few hires," he said.