New Roadie App Turns Drivers Into Person-To-Person Cargo Networks
People can now use Roadie to find a driver to personally deliver pretty much anything.
Roadie — an app that connects people who want to ship an item with drivers who are going in the same direction — launched publicly in several states this morning, with the goal of turning existing automobiles already on the road into an ad hoc network of cargo vehicles.
Marc Gorlin, the company's founder and CEO, wants to tap into the existing supply of passenger vehicles already on the road to make it easier to send anything — even things that can't be sent through the postal system affordably because of size or shape — quickly. Users just have to post details and pictures of the item they want delivered and the pickup and drop-off locations and "Roadies," or the drivers, can choose the delivery that is most convenient for them or along the routes they plan to take. Gorlin previously co-founded Pretty Good Privacy (PGP), Kabbage Inc., VerticalOne, and a number of other companies.
"There's this transportation heat map that exists of the people, the places they go and patterns," Gorlin said. "Whether it's going to work every day, going on vacation, whether you're the sales rep that covers the same territory every week, you have a more powerful transportation heat map than UPS, FedEx, and USPS combined. Imagine what can you do with that system. Roadie is going to reveal that transportation heat map."
Roadie will also roll out a route recognition feature called Roadie Route Learning using the opt-in location service on the app, though this will only become available to people after they become frequent users of the app.
"Once we build a heat map based on initial density, we'll slowly start to turn this feature on," Gorlin said. "We'll get there, and when we do, it will be absolutely transformative for the shipping industry."
Roadie is backed by some $10 million in series A funding. Participants in the round include Eric Schmidt's TomorrowVentures, Warren Stephens of Stephens Inc., Square co-founder Jim McKelvey, the Mellon Group, former CEO of ISS Tom Noonan, and a player from the very industry the app is looking to disrupt: UPS Strategic Enterprise Fund.
"UPS is all about innovation and spotting new trends," Gorlin told BuzzFeed News. "Their Strategic Enterprise Fund proactively looks for companies like Roadie to invest in."
Rimas Kapeskas, managing director of the UPS Strategic Enterprise Fund, said the company is intrigued by the sharing and mobile economy: "Our Strategic Enterprise Fund is all about staying connected to evolving business models and new technologies."
Gorlin and the Roadie team have been operating in stealth mode over the past six months working to recruit as many "Roadies" as possible before the app's official launch. There are now Roadies in 49 states although, in its first iteration, "gigs" or deliveries can only be initiated in eight southeastern states: Florida, Georgia, the Carolinas, Alabama, Louisiana, Arkansas, and Tennessee.
"We're only restrained by an initial launch-density thing, because we've been in stealth mode," Gorlin said. "We expect it to grow exponentially in the coming months. Roadie drivers are all over — literally from every U.S. state except Hawaii, which I'm more than willing to go and remedy that situation personally."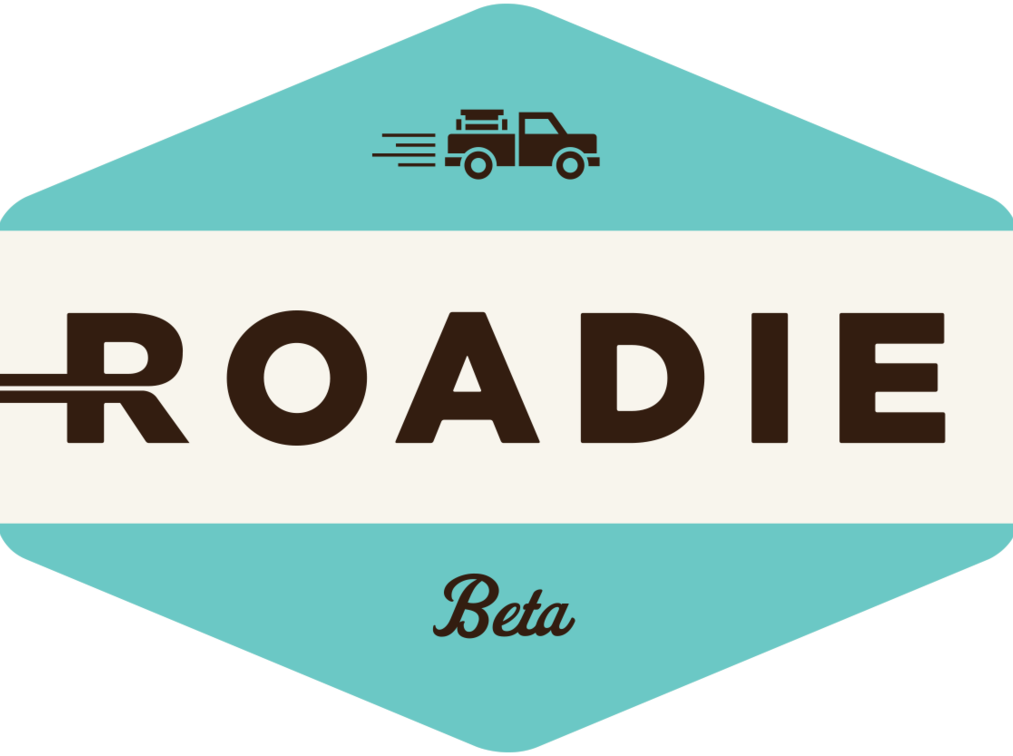 Though there are existing players in the sharing economy like Shyp, for instance, that focus on the shipping industry, Roadie is a fundamentally different service. For one, the item being shipped does not need any kind of packaging since the driver can simply stow the item in their trunk or available seats. Additionally, the Roadies deliver the packages themselves and can therefore be tracked in real time using the app, whereas Shyp packs the item and sends it through a postal service that they get consolidated rates for.
"Shyp is essentially a luxury concierge service," Gorlin said. "Maybe they're more champagne; we're more beer and more people drink beer."
In addition to receiving 80%of fares, which are a combination of a base fare plus a fee based on mileage as well as urgency, drivers receive an end-of-year email with all the miles they drove, which can be written off as business deductions. As an added benefit, in the next few weeks, Roadie will also partner with several businesses to provide a series of rest stops where drivers can stop and get food and other supplies at discounted prices. Drivers also can access roadside assistance in the case of maintenance issues or emergencies which will connect them with tow trucks or other assistance even if they're not in the middle of a delivery.
"Roadie feels almost authentically southern in some ways," Gorlin said. "Roadies help out their neighbors. If you're already going that way in your car, why wouldn't you help me out?"