Lyft's Case Against Uber
There are grounds for a lawsuit, a top tech lawyer says. But it would probably be a very bad idea.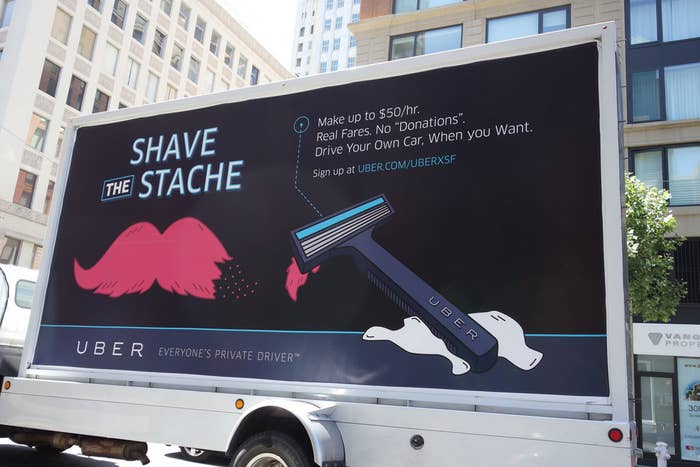 Uber's aggressive efforts to recruit drivers from rival services, detailed this week by The Verge, have drawn outrage from competitors as well as some shrugs from people who question whether the company was actually doing anything wrong.
But one top tech lawyer, Ira Rothken, says Lyft could have a strong case against Uber and its contractors based on the details and documents reported this week.
According to the documents and emails The Verge obtained, Uber contracted a number of people to order rides from Lyft and convince these drivers to join Uber. These "street teams" are outfitted with burner phones and company credit cards to maximize the number of Lyft rides they can order without being detected.
Earlier reports suggested that Uber contractors ordered and cancelled thousands of rides from Lyft as a sort of jab at the company. However, it appears Uber contractors cancelled these rides in an effort to avoid being detected and banned from the Lyft service during driver recruiting.
Rothken, whose occasionally notorious clients include Megaupload founder Kim Dotcom, said the core of Lyft's case could be in the company's terms of service. Though the terms of service do not explicitly prohibit using the company's platform to solicit drivers, they do contain clauses that Lyft could use to make a case against the "street team" Uber contracted.
"The first claim is breach of contract against the Uber riders who used the Lyft platform in an allegedly misleading manner...where they held themselves out as being legitimate riders only to repeatedly cancel when the riders showed up, to try recruiting the driver and in doing so not only arguably hurt the driver's revenue but placed extra burns on the system so that other Lyft users wouldn't have the same number of cars and expediency that they normally expect," Rothken told BuzzFeed.
Specifically, as the terms of service indicate, by using Lyft, riders and drivers alike agree not to "impersonate any person or entity" or "interfere with or disrupt the Services or the Lyft Platform or the servers or networks connected to the Services or the Lyft Platform." According to the terms of service:


You further agree that Your Information and Your interactions on the Lyft Platform shall not: be false, inaccurate or misleading (directly or by omission or failure to update information).

Uber's use of burner phones could also be a cause of action. The terms of service clearly warn: "This license does not allow You to use the Lyft Platform on any Android device, iPod touch, or iPhone that You do not own or control."
Beyond simple breach of contract, Rothken said Lyft has a few more complicated options including claiming what is known as "tortious interference," a claim that a third party is interfering with an existing contract or business relationships.
"In this case [the contract in question] would be between Lyft and the drivers who are part of the Lyft platform or could also be applied to prospective business in the future," Rothken said. "That also would be somehow applicable here if Uber was responsible for using the Lyft platform in a misleading manner and interfering with the relationship between Lyft and its driver by recruiting those drivers in what appears to be a deceptive manner."
A third — perhaps less likely — cause of action Lyft can pursue is claiming Uber is violating California's "Unfair Competition Law." Under the "Unfair Competition Law" companies can seek injunctions against other companies that employ practices that are "unfair," "unlawful" or "fraudulent." Though proving a practice is unlawful is fairly cut and dry (they just have to violate a law), it's much more difficult to prove a practice is unfair. And even then, it might not be worth it to bring the claim to court.
"On a simplistic level, the "Unfair Competition Law" is really flexible and broad," Rothken said. "The burdens outweighs the benefits [because] the court takes a lot into consideration to determine what is an unfair business practice. So it's a really long and expensive litigation."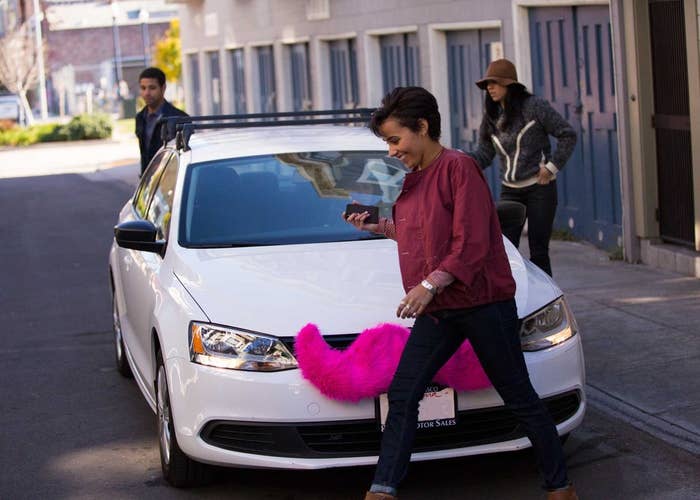 Rothken said, however, that Lyft is unlikely to bring a case. And if it does, the terms of service could keep it out of court: They include an arbitration clause agreeing that disputes that can't be resolved informally will be ruled on by a private tribunal.
"Both parties have a lot to lose in a litigation," Rothken said. "If Lyft [decides to] bring a claim they would attempt to bring a large number of claims hoping that some would stick because this type of business model and these types of allegations have very little precedent."
What's more, a move to court could point an unhelpful spotlight on Lyft's own business model. Lyft's terms of service, for instance, emphasize for the purposes of avoiding regulation that the company is "not a transportation carrier," which could cause legal headaches for both companies.
Whether or not they incite legal action, Uber's recruitment practices have cast a shadow over the company and it's $18 billion valuation, with many comparing the startup's ruthlessness with the oft-maligned tactics of the industry it's trying to disrupt. BuzzFeed contacted Lyft for comment on possible legal action but the company has yet to respond.
"Whether or not its morality of the law...basically using the Lyft service to contact drivers to them recruit them to a competing service doesn't pass the smell test," Rothken said.
Send tips, info to the author of this post at Johana.Bhuiyan@BuzzFeed.com.