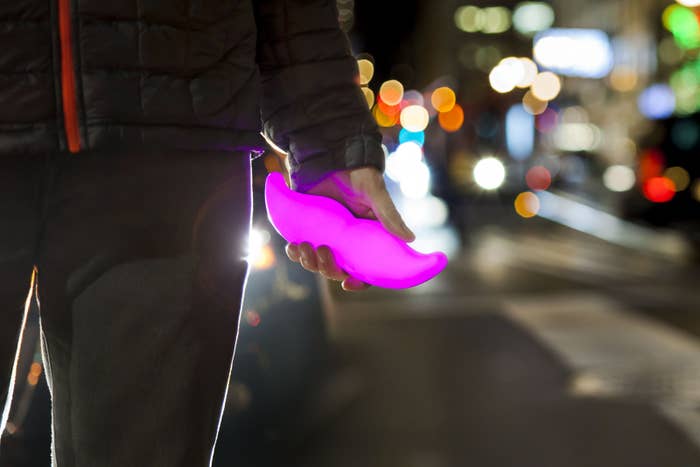 The struggle for global on-demand transportation supremacy is fast becoming a battle of the Uber empire versus ride-hail alliance. With Uber -- flush with $1.2 billion in newly raised capital -- racking up a million rides a day in China and looking to do the same in India, Lyft is rallying incumbents in those same markets to help it fend off its pugnacious rival's win-at-all costs advance.
Late Thursday afternoon, Lyft formalized a long-in-the-offing global ride-hail alliance, partnering with Singapore's GrabTaxi and India's ride-hail giant Ola. The deal will allow Lyft users to hail rides from Didi Kuaidi, Ola, or GrabTaxi in the regions in which those companies operate, and vice versa -- some 680 cities worldwide, versus the 339 currently serviced by Uber. News of the partnership comes less than two months after Chinese ride-hailing giant Didi Kuaidi invested $100 million in Lyft and participated in a $350 million round of funding in GrabTaxi and a $500 million round in Ola.
For Lyft, which is scrambling to catch up to Uber's inexorable, global advance -- and for Didi Kuaidi, Ola, or GrabTaxi, which are bracing themselves for it -- allying with local players in international markets is a savvy move that will expand addressable market and the sharing of valuable competitive knowledge. "Our focus is on winning in our local geographies and helping each other to do so," Lyft co-founder John Zimmer told BuzzFeed News. "We already have open communication consulting back and forth on learning, and that's going really well."
GrabTaxi CEO and co-founder Anthony Tan and Anand Subramanian, a spokesperson for Ola, both echoed Zimmer's sentiment. "We see a lot of opportunity to share ideas and best practices," Tan told BuzzFeed News, "from product innovations to driver support, technology developments, winning on the regulatory front, and approaches for managing local operations in a rapidly scaling organization." Said Subramanian, "A primary tenet of the partnership is to enable access to mobility wherever you are, but there are obviously a lot of things that come along with it [such as] the potential to learn from local innovations, exchange information, exchange knowledge. For example, Didi Kuaidi's local innovations are extremely relevant for us to see what we can learn from and replicate and vice versa."
While Ola is still focused primarily on extending its local footprint in India, Subramanian says partnerships like this one will make it easier to expand internationally, were it to decide to do so. "We're talking about seamless access to mobility in countries around the world for users," he told BuzzFeed News. "That's why we have to ensure we look for people who understand local markets very, very well, and each of these players including Lyft are very strong in that."
Lyft's move to partner with GrabTaxi and Ola is hardly a surprise: The trio — linked through Softbank Capital, an investor in GrabTaxi, Ola, and in major Lyft investor Ali Baba (also an investor in BuzzFeed) and a common foe in Uber -- has been mulling a global alliance since at least January 2015, as BuzzFeed News exclusively reported.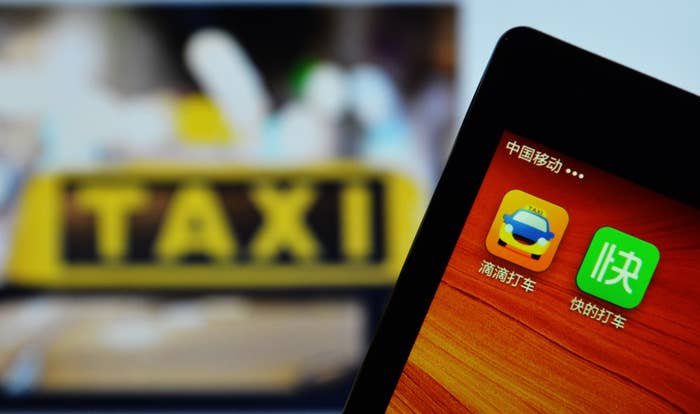 In February 2015, in the face of competition from foreign import Uber, China's two largest on-demand transportation services Didi Dache and Kuaidi Dache merged to form Didi Kuaidi and began hinting at plans for international expansion. "I am sure the way we have done things in China can be replicated in other countries," Joe Lee, then chief strategy leader of Kuaidi Dache, told BuzzFeed News. "Our team has the international capability to move to different countries." He later added, "As you can see in China, even two big competitors can merge with each other. Any kind of cooperation to any degree is feasible in the future. However, we don't have a solid agenda. The talks haven't gone that far yet."
Didi Kuaidi moved quickly and aggressively to widen its ride-hailing footprint in China. By the time it invested in Lyft in September 2015, the newly merged company had rolled out a host of additional services -- everything from a social carpooling offering called Hitch to a commuter bus service called Express. That expansion required an enormous amount of capital, but it paid off. On Wednesday, Didi Kuaidi announced it was "breaking even" in 100 of the cities in which it operates and claimed to have grabbed 83.2% of China's private-car-hailing market and 90% of Beijing's, where it's processing some 1 million requests a day -- approximately eight times the number of daily ride requests seen in New York City.
While Didi Kuadi was ramping up in China, Ola settled on a similarly acquisitive strategy to prepare for Uber's incursion into India. In March, it bought TaxiForSure, the No. 2 player in the country's on-demand transportation market. At the time of the acquisition, Ola CEO and co-founder Bhavish Aggarwal downplayed the company's concerns about Uber, noting that the key to success in uniquely local markets like India is local acumen. "Winning in emerging markets is not about capital, it's about understanding global dynamics," he told BuzzFeed News at the time. "Uber is essentially bringing a Western product to Asia. For example, our business model is very different. We accept cash. We allow the consumer to make a booking through a call and schedule and preplan a booking."

Hewing to that strategy, Ola rolled out some new and uniquely local services in India that leveraged its on-demand platform -- an auto-rickshaw service and a proprietary digital wallet called OlaMoney. And when Uber decided to build out its mapping abilities via a deal with international mapping company TomTom, Ola opted instead to partner with India's MapMyIndia. In the words of Ola spokesperson Anand Subramanian, "MapMyIndia is the oldest player in the country and has the most comprehensive and accurate maps. We're talking about mapping a country that has smaller towns and cities that more often than not go un-routed and uncharted. That's where a local mapping company brings tremendous value."

GrabTaxi, the fourth member of the alliance announced today, is another ride-hailing company with a uniquely local approach. It currently operates in 28 cities across six countries – Malaysia, Singapore, Indonesia, Philippines, Thailand, and Vietnam. With few rivals in any of those regions, save Uber, it's a highly strategic partner for Lyft, Ola, and Didi Kuaidi. "Every region presents different challenges and opportunities as a result of varying infrastructure and transport problems, cultural norms, user preferences, and regulatory structures," GrabTaxi's Tan told BuzzFeed News. "That is especially true in Southeast Asia, where we have a significant diversity of languages and cultures across the region. Local understanding, know-how and operations are critical differentiators, especially when it comes to scaling locally, navigating regulatory environments, and managing payments – and these are all aspects of our industry that each market needs to deal with, but in ways that make sense locally."
As of right now, GrabTaxi has some 160,000 drivers and an app that's been downloaded 9 million times; It offers private-car and taxi-hailing services in addition to on-demand delivery services. Along with Didi Kuaidi and Ola, GrabTaxi numbers among Softbank's portfolio of unicorns at a $1.5 billion valuation.

Oddly, Lyft, which is trumpeting news of its ride-hailing alliance far and wide today, is something of an outlier among its members. Unlike Didi Kuaidi, Ola, or GrabTaxi, it's the underdog in its home market, where it continues to work feverishly to build out its business. While Lyft hasn't yet overtaken Uber in any key U.S. markets, it is gaining on the company in San Francisco and Austin, where it's grabbed 40% and 45% market share, respectively. With the support of GrabTaxi, Ola, and Didi Kuaidi, Lyft gains a de facto international presence in the Asian markets those companies serve -- albeit a small one. But the battle for ride-hail supremacy is a global one, and with few if any obvious partners in Europe, Australia, and elsewhere, Lyft may well have to reassess its strategy. Zimmer said the company plans to take it on a case-by-case basis. "You could imagine us doing our own operations or partnering with players that don't even exist yet."