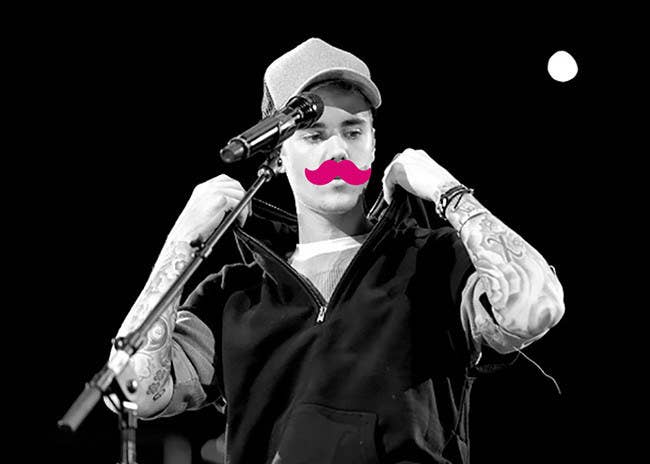 The year is 2020, and the roads are largely clear save for pink mustache–adorned cars zipping from stop to stop, picking up and dropping off passengers along the way. No one owns a car anymore; instead they rely on public transportation and convenient, affordable alternatives like Lyft and Lyft Line.
That's the future as Lyft co-founders John Zimmer and Logan Green envision it, anyway.
Lyft, like ride-hailing rival Uber, is looking to upend the $2.25 trillion personal transportation industry and, according to Zimmer, the company is well on its way to doing just that. Speaking at the Connected Car Expo in Los Angles Tuesday, Zimmer revealed that Lyft is currently on track to hit $1 billion in gross annual revenue and that during the month of October (excluding Halloween) the company's drivers performed 7 million rides.
"The end of car ownership as we know it is coming fast," Zimmer told BuzzFeed News. "And the way to demonstrate that is to show our most recent numbers. Month over month we're seeing double-digit percentage growth. Year over year we're seeing 3x growth."
Lyft's $1 billion run rate is a projection (one month of gross revenue multiplied by 12), and one that doesn't account for driver payouts. That said, it's roughly half of Uber's rumored $2 billion run rate and speaks to the company's continued growth in a very competitive market. In New York City, where Lyft celebrated its one-year anniversary this summer, Zimmer said the company has tripled its market share. In San Francisco, it's managed to claim 40% of the market. And in Austin, one of Lyft's newer cities, the company has a market share of about 50%.
What's driving this growth? Mostly the standard stuff -- savvy promotions, referrals, etc. But Zimmer says riders are increasingly viewing Lyft as a solution for the first and last mile to and from public transit. "Twenty percent of Lyft rides start or end at a transit spot," he said. "New York is one of the only markets with a fantastic public transit system. But we see people go from using it once a month to using it 100 times a month. We're watching that line closely to see the different use cases."
Something else Lyft is watching closely: "millennials," a demographic Zimmer argues is the most likely to abandon the notion of car ownership. "The most important demographic in the future of transportation is millennials," Zimmer explained. "In 2017 millennials are going to have the most buying power. And if you think about who is most likely to transfer away from car ownership to Lyft as a service, it's millennials."
That explains the recent "Bieber mode" regular Lyft riders may have seen pop up in their app. As part of a partnership with Justin Bieber, Lyft gave riders who selected a "Bieber mode" option in its app the ability to purchase Bieber's new album Purpose for $5 and $5 credit towards their next Lyft ride. And to sweeten the deal, Bieber even surprised some riders by joining them in the Lyft. It was an intriguing ploy to attract riders in a demographic that Lyft views as key to current and future business.