How I Learned To Stop Worrying And Love A Yacht-Sharing Startup
Two hours on the high seas with the "Airbnb for boats."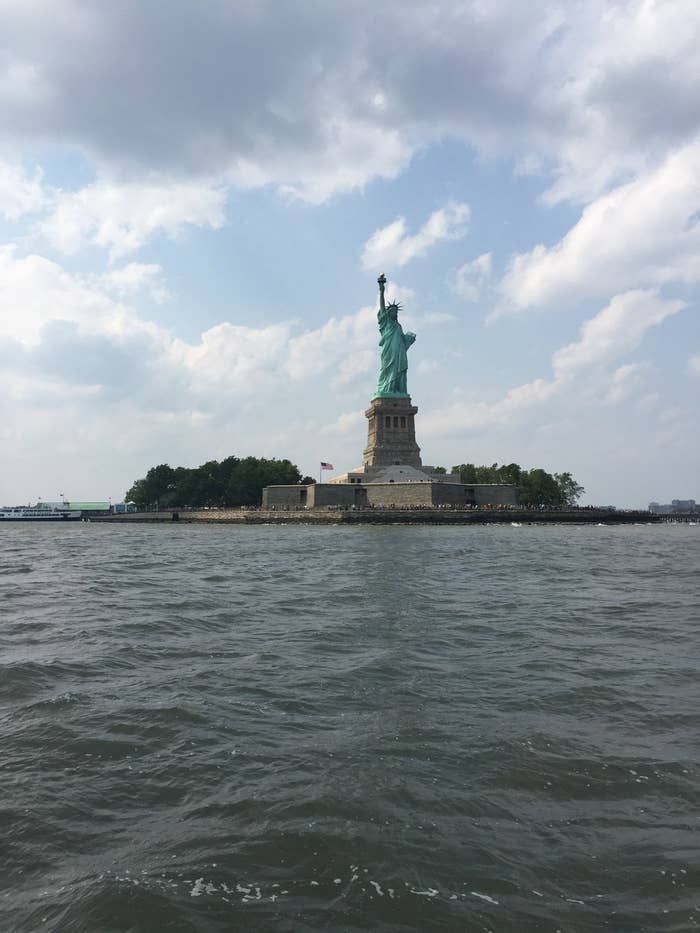 I grew up in Queens, where my family's summer recreational activities included playing basketball in the church parking lot down the street from our apartment, taking a not-so-quick train ride into the city to go to the Museum of Natural History, and the occasional trip to the Poconos in Pennsylvania. My family and I rarely went to the beach. As a Muslim girl in an era before the Burqini, I had few comfortable swimwear options short of wearing sweatpants and a T-shirt in the water. My parents, both of whom grew up either swimming in the ocean just down the street in the Philippines or the family lake in Bangladesh, were cut off from what was an integral part of their upbringing.
And boating? We had no real idea of how to go about renting a boat — this was during the time of dial-up internet and very slow desktop computers — much less whether we'd be able to afford it. Boating was, and still is, a luxury recreational activity, one that often requires either "knowing a guy," owning your own boat, or knowing where to look. Boating was for people who owned seersucker and used the word "summer" as a verb. It was for Kennedys, not Bhuiyans.
Which is partly why I initially scoffed at the boat-sharing startup Boatbound — at the tech-buzzword-y tagline "Airbnb for boats," at the deeply First World problem it was attempting to solve. Boatbound looked, to me, like yet another product of a bubbly cottage industry in which anything can be "shared" (for a hefty fee), no matter how niche or ridiculous. It wasn't exactly BlackJet, which proudly markets itself as "Uber for private jets," but it didn't feel entirely far off from it, either.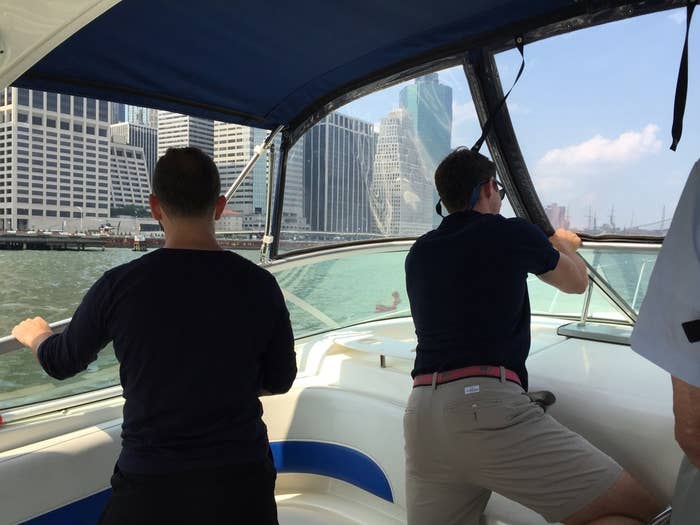 But to hear Boatbound tell it, the company has a rational — maybe even admirable — aim: to give people who wouldn't otherwise have access to boats a simple way to rent one, in exchange for a relatively reasonable fee. And as it turns out, the boating industry is, for lack of a much better turn of phrase, ripe for disruption.
Aaron Hall created Boatbound in 2012 while vacationing on Texas's Gulf Coast. Hall and his family wanted to rent a boat for the day and saw there was limited available inventory at the marina and yet so many boats just sitting in the docks not being used. After partnering with Boat U.S., which pegs itself as the largest boating association in the country, and surveying "thousands of boat owners," Hall and his staff found that the average boat owner uses their boat only 14 days out of the year, even though the boat owners nationwide spend about $10 billion a year on storage and maintenance.
Boatbound, then, is an efficiency-maximizing effort in the classic two-birds, one-stone manner of Airbnb, Getaround, and other sharing-economy companies: It's a one-stop shop for potential boat renters, but it also allows boat owners to offset associated ownership costs.
"We have an owner, Eric, in San Francisco, who always wanted to own a boat but couldn't quite afford it," Hall told me in an email. "After he heard about Boatbound, he made the decision to buy, knowing he could completely offset the costs with just a couple rentals a month. Now his boat is actually making him money."
Much like Airbnb, Boatbound allows owners to set their own prices, while they gather data about what rates work best for both owners and renters. If the boat is not rented at a certain price point, Boatbound will suggest a different. In New York, day rates run from $350 for a six-passenger, 19-foot Bayliner, all the way up to $7,000 for a 97-foot luxury yacht that fits 12 people. Boatbound charges a 5% transaction fee to boat owners who provide their own insurance, and 35% to those who opt in to the company's $3 million rental insurance.
These days, Boatbound has more than 13 million registered boats. Right now, the company is focused on growing in the U.S., building awareness in markets that already have local boating communities: San Francisco, Seattle, D.C., New York, and Chicago. But unlike, say, Airbnb, which is unencumbered by geography or climate, Boatbound needs to find a way to survive the winter, when its markets either slow considerably or shut down entirely.
So Boatbound has to expand, fast. Supply won't be much of a problem, because boating is an inherently social pastime with a strong community built around it — a community that makes word-of-mouth Boatbound's primary marketing tactic among would-be renters. "When we launch markets we get owners together and host local events, where we allow them to invite their other boat owner friends as well," Hall wrote in an email to BuzzFeed News. "Once the initial supply of 10-30 boats is built, we launch with on water events, parties, or meetups where we invite renters, have some fun, and continue to build awareness locally."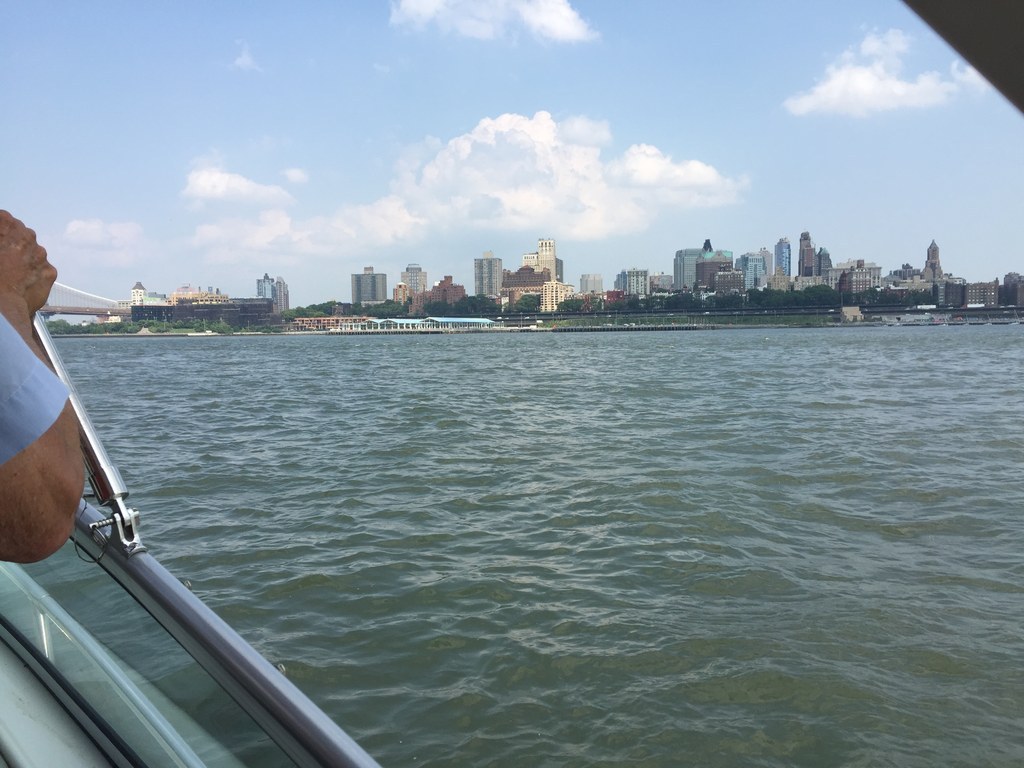 But if that clubbiness is a boon for Boatbound's supply side, it's an obstacle for the company as it attempts to gain new users. Before I got an email pitch for Boatbound, I had never heard of it, and I'm not the only person out there to whom boating never exactly occurred as a standard summer activity. Though it's the first suggestion when googling "boat rentals," you still need to be actively looking to rent a boat.
According to Hall, Boatbound is "beginning to open up the international markets" as part of an effort to grow — though right now the company is just in an inventory-building phase, and boats will not be rentable outside the U.S. until 2016 or later. The company has a ways to go if it wants to make renting a yacht as natural as booking an Airbnb or hailing an UberX, but Boatbound's staff are, perhaps unsurprisingly, optimistic. "The best thing about Boatbound, and the sharing economy," Morgan told BuzzFeed News, "is your imagination is the only limit to where it could go."
So, on a Wednesday whose forecast called for thunder and lightning but ended up being sunny with just the right touch of wind, a colleague and I decided to take Boatbound up on its offer to give the service a try. We met the company's head of marketing, Phil Mills; director of business development, Chris Oetting; and boat owner and 14-month Boatbound user Robert at Pier 25 on the Hudson River. Boatbound allows would-be boaters ages 25 and up to rent with or without a captain, anyone 18 and up can still rent a boat but not without a captain on board. In our case, Capt. Robert was, fortunately, there to help us navigate the choppy Hudson River waters. Once aboard his 37-foot yacht, he took us around the Statue of Liberty, past Battery Park and the World Trade Center.
It was nice. If you've never been on a yacht, it's something you should experience at least once. A warm summer breeze that was uncharacteristically free of cigarette smoke, car exhaust, and subway stench, flowed through my headscarf, whipping the loose end around. In spite of my attempts to hide under the navy blue awning pulled over the top of the deck, the sun beat down on my face. Capt. Robert warned over and over that we would be hit with waves that came off the ferries carrying tourists to the Statue of Liberty. "Don't be afraid to hold on," he yelled. Not being one to ignore advice from a seasoned captain — particularly given my lack of experience — I held on to Capt. Robert's white leather seat for dear life the entirety of the ride. Every time we hit a wave, my gut felt like it was turning into itself, the same feeling you get when you drive quickly over a short, steep hill. Yachting for the first time was exhilarating in the same way that learning how to ride a bike for the first time was exhilarating. I would have loved this as a kid.
All told, we spent about two hours out there before returning to dry land, goofy-looking captain's hats on our heads and wobbly stomachs finally calmed. The boat, which fits up to eight people, goes for $750 a day, a little less than $100 a person — not cheap, exactly, but not bad for a day on the Hudson.