Here's What You Need To Know About Windows 10
Straight from Microsoft Build 2015.
At Microsoft's biggest event of the year, the company demonstrated what the newest version of Windows has in store.
Here are some of the key takeaways:
1) The familiar "e" icon now stands for Edge.
Goodbye, Internet Explorer. Windows 10 comes with a new built-in browser called Microsoft Edge. Microsoft Edge, which staffers have referred to as "Project Spartan" until today, has built-in Cortana (the company's personal assistant that's similar to Siri), built-in note-taking and sharing features, and a more personalized "new tab" tab.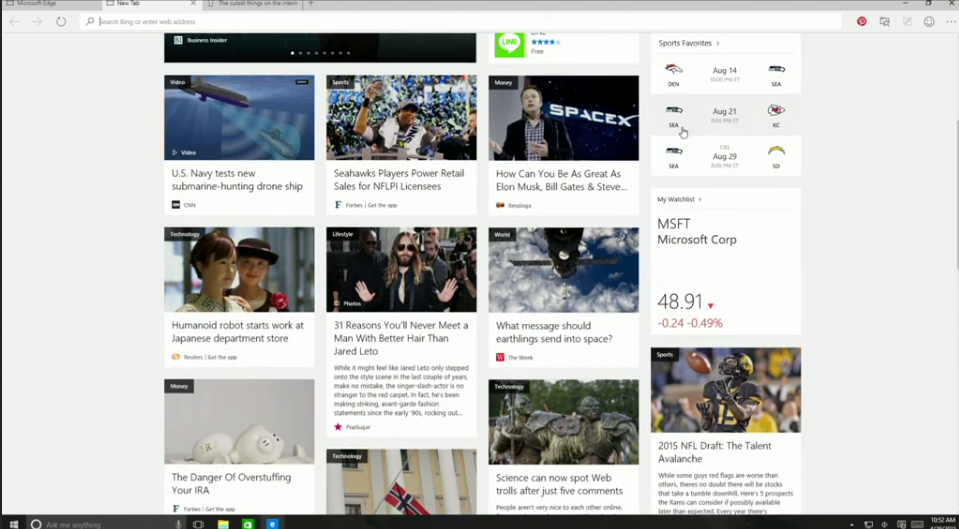 2. Mobile apps can work like desktop ones.
Windows phones now have Continuum — a feature that enables mobile apps to adapt to the way the phone is being used. For example, if a user plugs in their phone to an external display via HDMI — as was demonstrated during the presentation — mobile apps will adjust to operate in full desktop mode.
"[This shows] our unique vision for phones and enabling them to scale up to a full PC-like experience," said Joe Belfiore, who runs the operating systems group at Microsoft.
3. Device lock screens will be more personalized.
Using Windows Spotlight, devices will "provide a service-driven, personalized stream of information," right on your lock screen. The default, based on images shown during the presentation, will show upcoming appointments and other basic information. But you can also train your computer to curate the lock screen even more. The Spotlight learns how users engage with Windows and will suggest more features depending on what you do on the device. For example, if someone hasn't tried Cortana yet, Windows Spotlight will show a Cortana preview with hot spots on the lock screen to prompt them to do so.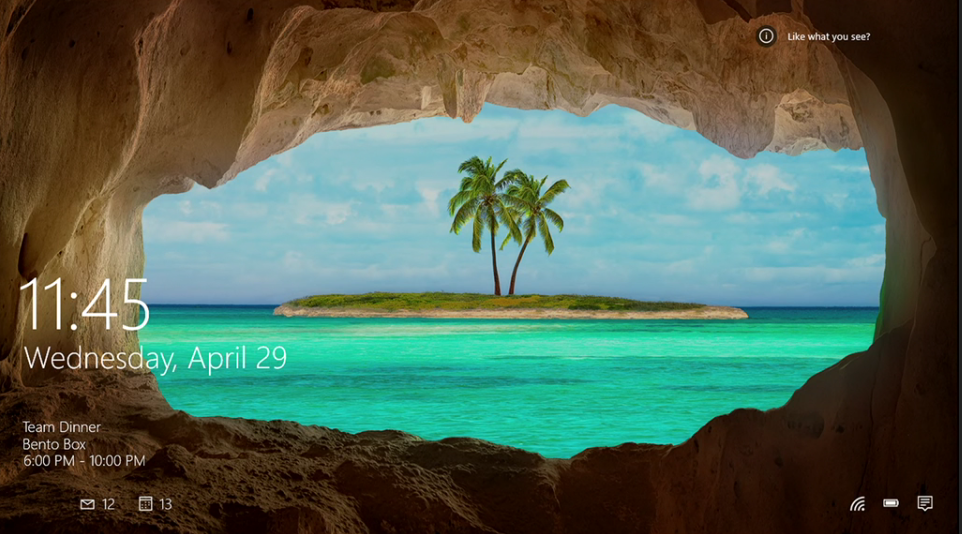 4. You can upgrade to Windows 10 for free.
Current Windows 7 and 8.1 and Windows Phone 8.1 users can upgrade to Windows 10 at no additional cost.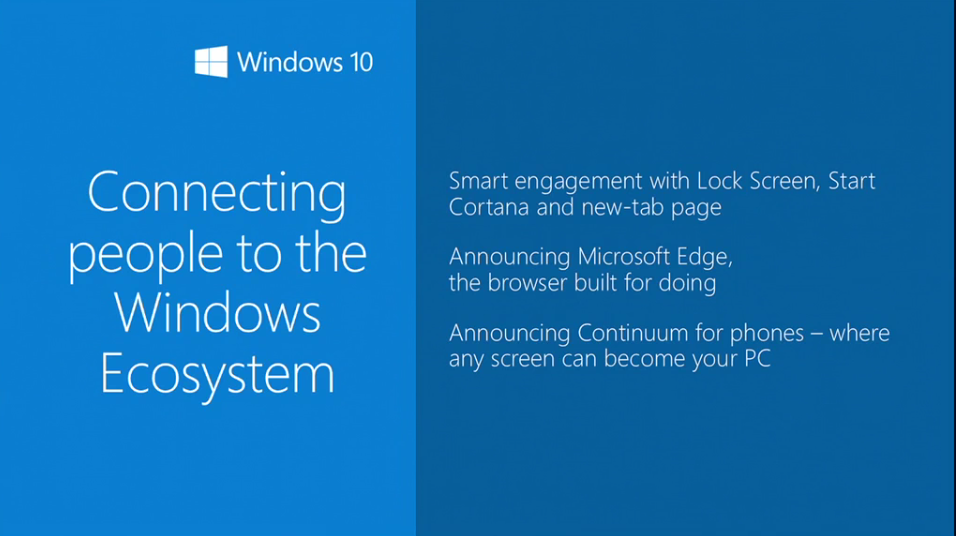 5. Microsoft aims to have 1 billion devices running Windows 10.
The company hopes that within two to three years after the release of Windows 10, there will be 1 billion devices running the system.
"No other platform version in any ecosystem is available on 1 billion devices," Terry Myerson told the crowd during the presentation.
6. Developers only have to create one app that will work across devices.
Microsoft is making a serious play at attracting developers. Their pitch? Convenience. On Windows 10, developers only have to create and code a single app that will then work across every device, from phones to wall-mounted TVs, even to HoloLens.
"Our goal is to make Windows 10 the most attractive developer platform ever," Myerson said.
The company is also going after the global developer audience, assuring the crowd that users in emerging markets — which may not have a high rate of credit card use — will be able to purchase their apps. "Commerce in the [Windows] store will be convenient and trusted with a wide variety of payment instruments," Myerson said.
In addition to integrating with digital wallets in emerging markets like Alibaba's Alipay, Microsoft also announced carrier billing across all devices. In other words, people can purchase apps on any device, even desktops, by charging it to their phone bill. According to Myerson, app purchasing increased by a factor of 8 when carrier billing was introduced.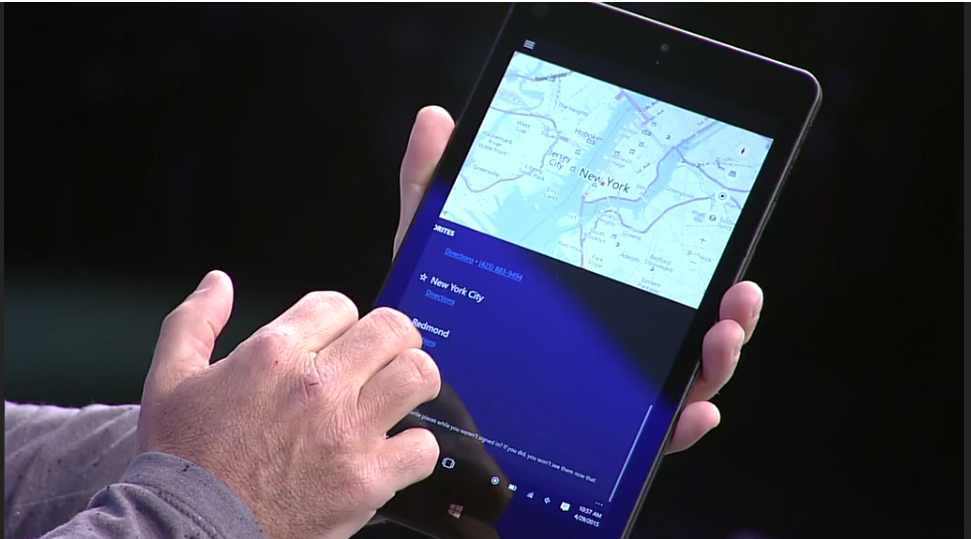 7. Developers can import Android and iOS apps to Windows.
And that's not all. The Universal Windows Platform Bridge toolkit will let developers port over existing .NET, Win32, JavaScript, Cordova, iOS, and Android apps with, according to Microsoft, "minimal" code modifications.