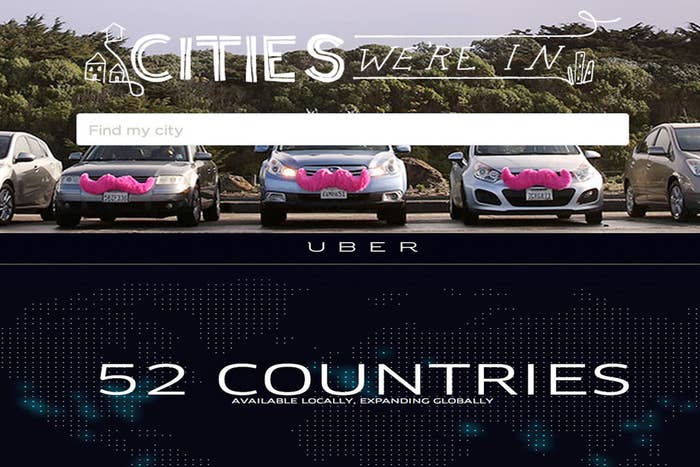 Cities/States/Counties in question:
San Antonio
Los Angeles and San Francisco
Portland, Oregon
Eugene, Oregon
Boston, Massachusetts
Nevada
Pennsylvania (except for Philadelphia)
Philadelphia
Jacksonville, Florida
Tampa, Florida
Broward County, Florida
Orlando, Florida
Colorado
South Carolina
New York City
Illinois
Fairfield County, Connecticut
New York City
The TLC has lifted the suspension on five out of six of Uber's bases after the company finally complied with the Commission's request for electronic trip data, New York Business Journal reported.
In New York City, according to TLC regulations, for-hire drivers must be registered with a TLC-licensed base in order to operate legally. Though Uber has been operating with one driver base since January, the suspension ultimately had little effect on the consumer side because drivers are free to accept rides even if the rides are not dispatched from their affiliated driver base.
Last Friday, after appealing the suspension (which was later rejected), Uber finally complied with the request and submitted the trip logs.
Fairfield County, Connecticut
Lyft will pause operations in Fairfield County, Connecticut as of February 6 according to an email sent to drivers. In Connecticut, where regulators have yet to decide whether they want to create a new category for transportation network companies, Uber and Lyft are facing a federal lawsuit filed by 15 taxi and livery companies that accuse the companies of racketeering, unfair practices, cutting regulatory corners, and misrepresenting the service, among other charges.
In November, both companies asked a federal judge to dismiss the case. Uber, on the one hand, argued that federal court was not the appropriate arena to decide if and how Uber should operate in the state. Lyft, on the other, argued that taxi companies should not "force-fit inapplicable regulations onto the services of Lyft and Uber and then deputize themselves to enforce those regulations."
According to the email Lyft sent to drivers yesterday, the company is pausing operations "until a clear set of operating rules have been established by the state of Connecticut." Lyft is also offering drivers the opportunity to drive in Northern New Jersey or to get a TLC license and drive in New York City. Drivers must email the company by February 2 if they are interested.
South Carolina
As reported earlier in the piece, the South Carolina Public Service Commission scheduled a hearing to decide whether to certify Uber as a Class C passenger carrier, thus allowing the company to operate legally in the state, on January 26.
However, as BuzzFeed News reported, last night the PSC unanimously voted to order Uber to cease and desist in the entire state.
According to the directive, members of the Office of the Regulatory Staff (which is an agency under the PSC that has the "sole responsibility for the inspection, auditing, and examination of public utilities") notified the PSC that Uber may still be operating in the state without the necessary Class C certification.
"At this point, it is not necessary to make a finding of fact that the Applicant is or is not operating. It is only necessary that the Applicant be held to the same standard as every other applicant," the directive reads. "To the extent that Rasier or its related companies and affiliates and/or its network partner drivers are currently operating, they must cease and desist operating unless and until the Application is approved and a Certificate is issued."
New York City
The Taxi and Limousine Tribunal has suspended five out of six Uber bases in New York and charged each with a $200 fine for failing to submit electronic trip data as requested by the TLC, New York Business Journal's Ben Fischer reported. Uber will not be allowed to legally dispatch rides from any of the five bases until the company complies with the TLC request for trip logs — a request that Lyft and other transit companies did not contest during an October TLC hearing. (In New York City, in order to operate as a for hire-vehicle, a driver must be affiliated with a TLC regulated and approved base.)
At a public hearing in October, Uber, represented by its NYC general manager Josh Mohrer, contended that the trip data could rise to the level of trade secrets and handing it over the the TLC could open it up to third parties through FOIA laws. However, hearing officer Ann Macadangdang wrote that Uber failed to provide evidence to support their defense.
"Though Respondents argue that the proprietary nature of this information is grounded in the fact that the Uber trains and selectively retains elite drivers for the Company, this argument is rejected," the decision reads. "The Commission is not seeking every business document from Respondents and certainly nothing related to its training and retention process."
Uber can continue to operate so long as all rides are dispatched from the remaining base, Grun.
Orlando
The Orlando City Council voted unanimously to approve rules that would allow Lyft, Uber, and other ridesharing companies to operate legally within city limits, The Orlando Political Observer reported. However, the set of rules did not pass as originally proposed.
Under the proposed rules, Uber and Lyft could operate but had to charge 25 percent more than taxis. Though the City Council approved the first read of the rules on December 8, on Monday the council amended the plan to allow taxis and Uber and Lyft to operate at the same rate.
The Council also dropped the permit application fee from $500 to $250.
In a statement, Orlando Mayor Buddy Dyer said that though the new ordinances cave to many of the concerns of Uber and Lyft, the city will not budge on the issue of consumer protection. "One area where the City will not compromise is on important safety measures that protect our traveling public—things like providing background checks on drivers, insurance coverage and vehicle inspections. These are things, you as a consumer should expect and these are things you should demand from me as Mayor."
Lyft spokeswoman Paige Thelan told BuzzFeed News that the company welcomes the opportunity to work with regulators, giving California, Colorado, Austin, and Washington, D.C., as examples.
"In working with local regulators to craft updated rules specific to ridesharing, our goal has always been to maintain the highest level of safety while also streamlining processes to allow all drivers - from students to single moms to retirees - who pass our rigorous background and driving record checks to drive with Lyft," Thelan told BuzzFeed News. "As more people are able to give rides on their way to work or running errands, we get that much closer to our goal of filling the empty seats in cars and ultimately reducing the number of cars on the road altogether."
San Antonio
Despite the newly approved rules, Uber will not be leaving San Antonio immediately. Uber San Antonio general manager told BuzzFeed News that the company hopes to work with the San Antonio city council to determine whether Uber (or any other ride sharing company for that matter) can operate in the city after March.
"The ordinance passed by the San Antonio City Council is highly problematic and full of provisions designed to protect the taxi industry," Leandre Johns said. "While it opens up a regulatory framework for ridesharing, it is significantly more stringent than anything in the country. Several amendments were made to ease the driver barriers, but there is still work to be done in San Antonio."
"More than 10,000 San Antonians and numerous business leaders like Graham Weston told the City Council to protect their access to Uber," Johns continued. "We hope city officials remember how excited their constituents are about ridesharing and will work to transform the ordinance into a bill that truly supports competition on the streets of San Antonio like their innovative neighbor, Austin. If we cannot fix the ordinance before March 1st and conclude that we are unable to operate under these regulations, all Uber partners in San Antonio will be able to drive and earn income in Austin."
This post is meant to serve as a living, continually updated document, that will chronicle Uber's and Lyft's regulatory fights to gain entrance to new markets in the United States. The post will be updated as new fights appear and are resolved.
Uber seems to be everywhere in the United States (and increasingly globally) with Lyft fast on its heels. But neither company is necessarily operating legally in every city.
Currently, Uber is available in 52 countries and is continuing to expand. The transit behemoth's empire is vast, stretching from the Americas to Europe, Middle East, and Africa, and it's quickly making its way through the Asia Pacific. "Available locally, expanding globally," the company's locations landing page reads.
But even as the company, most recently valued at $41 billion, makes its way to the Asia Pacific it continues to fight regulatory battles in the locations where it is already operating — whether legally or illegally.
Most recently, New Delhi, Thailand, and Spain banned the service. In the United States, where Uber had its beginnings, a number of cities have either issued cease and desist letters to Uber and its rival company Lyft or have even gone as far as to sue. Earlier this week, Portland, Oregon, filed a law suit against the company for operating illegally within city limits, in addition to issuing a cease and desist and citing and fining drivers caught operating a vehicle for Uber. Shortly after, the district attorneys of both Los Angeles and San Francisco also filed a civil consumer protection suit against the company.
Lyft, on the other hand, operates exclusively in the United States in 30 states. Generally, the company is less aggressive in how it wages its regulatory battles. In Los Angeles and San Francisco, for example, Lyft settled for $500,000 in a recent lawsuit — while Uber continues to be "uncooperative," according to San Francisco District Attorney Jorge Gascon.
Often, Uber has reacted to regulatory limitations on their global expansion in much the same way — by operating anyway. And many city bureaucrats, after claiming to have made every attempt to work with Uber and Lyft on finding ways to allow them to operate legally, move quickly to stop the companies.
Below are many of the current regulatory battles Uber and Lyft are facing right now:

San Antonio, Texas
In San Antonio, one of the most contested territories for Uber, the company is threatening to leave.
On Dec. 9, in a letter to San Antonio's mayor and city council, Uber General Manager Leandre Johns contended that the ordinances the city is currently proposing contain "numerous anti-competitive driver requirements," and that, if passed, the rules would force Uber to close its operations in San Antonio.
On Dec. 11, after three hours of debate, the San Antonio City Council voted to approve the rules, the San Antonio Express News reported. According to the report, the new regulations include "a 10-fingerprint background check and third-party inspections for ride-share vehicle."
BuzzFeed News reached out to Johns on whether Uber will indeed leave San Antonio and has yet to hear back.

Los Angeles and San Francisco:
In September, the district attorneys of both cities sent letters to Uber, Lyft, and SideCar notifying the transit companies that they were operating illegally and must make changes. In the letter, San Francisco D.A. George Gascon and Los Angeles D.A. Jackie Lacey warned the companies that refusing or otherwise not making changes to their internal operations could result in civil penalties and injunctive relief.
On Dec. 9, both D.A.s announced they filed a civil consumer protection suit against Uber alleging, among other things, that Uber "makes untrue or misleading representations regarding the quality of the background check it performs on drivers"; "charged its UberX customers a $1.00 'Safe Rides Fee'"; "falsely told these customers that part of that money was paying for ... background check process"; "unlawfully conducts commercial operations at California airports"; and that it "fraudulently charged a $4.00 "Airport Fee Toll" to customers who used its UberX service for a trip to or from San Francisco International Airport even when the UberX Drivers weren't paying anything to the airport because they did not have permission to operate there."
Lyft settled for $500,000, Gascon announced.

Portland, Oregon
On Dec. 5, Uber began to operate in Portland without permission from the city. In response, the Portland Bureau of Transportation set up a sting operation and requested two Uber rides and collected the information from the drivers with plans to fine them. Drivers can be fined for not having the appropriate taxi driver permits or license plates. Uber is also being fined for operating without the appropriate city-mandated permits for taxi companies.
As PBOT spokesperson Dylan Rivera told BuzzFeed News, in addition to having the proper permits, the PBOT requires companies providing private for-hire vehicles to perform background checks that are renewed and updated annually, as well as a rigorous Automotive Service Excellence (ASE) certified mechanical inspection of their vehicles.
On Dec. 8, Portland filed a lawsuit against Uber and asked the court to order the company to stop operating until it began to comply with city taxi regulation.
As of Dec. 10, the PBOT has sent Uber two penalties and plans to send the company two penalties a day.
"As of today the penalties will start to reach the $5,000 rate per penalty, so a total of $10,000 a day," Rivera told BuzzFeed News in a follow up-email. "We have been giving warnings to drivers — so we have not been sending them penalties. But that will change if we find repeat offenders."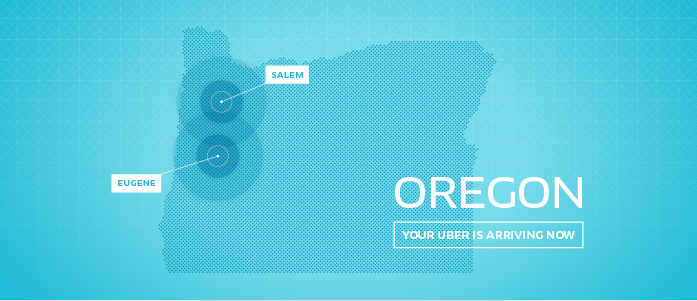 Eugene, Oregon
In July, Uber rolled out its Uber X service and did not cooperate with Eugene to get the appropriate permits. Many of the city's concerns have to do with public safety, including regulated vehicle inspections and background checks.
"City of Eugene staff have met with and communicated with Uber on multiple occasions asking that they respect our community's current regulations by discontinuing its unlawful operations and, instead, work cooperatively with the city toward a solution that would allow Uber to operate legally within Eugene and Springfield," Code Compliance Officer Rachelle Nicholas told BuzzFeed News.
The City Council has scheduled a hearing for January to hear public input on possible updates to the city code. However, Uber continues to operate illegally.
While Uber has received administrative civil penalties for operating illegally, Uber drivers have not incurred penalties.
"The city issued a press release alerting anyone currently driving or considering driving for Uber to be aware that the company has not applied for or received a license to operate," Nicholas said. "To date, our enforcement efforts have focused on Uber, the company. We have not issued any penalties or citations to drivers, who unfortunately, may not know that Uber is operating illegally."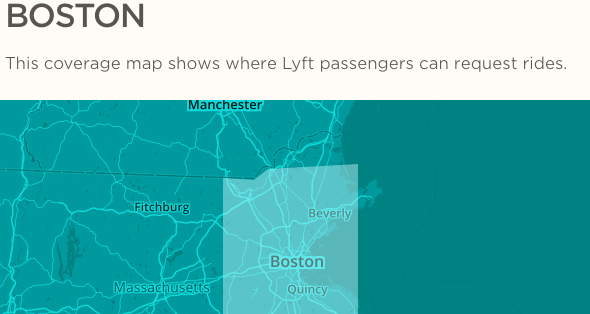 Boston
On Dec. 1, the Boston City Council held a hearing on transportation regulations.
According to a statement provided to BuzzFeed News by City Council Aide John Allison, Councilor Bill Linehan wanted to give the public and the council members the opportunity to hear from both Uber and Lyft and other major players in the taxi industry. The hearing was meant to clarify the status of the companies. Allison told BuzzFeed News that "no new legislation has come out of the hearing."
However, on Dec. 10, Massachusetts Governor Deval Patrick pushed for state oversight of both Uber and Lyft, the Boston Globe reported. Under the proposal, Patrick wants to allow Uber and Lyft to continue to grow but be regulated by the state Department of Public Utilities. Taxi companies are not satisfied with the proposal and said not much will be done to increase safety or consumer protections.
The push to fight nationwide regulations is being led by David Plouffe, now the senior vice president of policy and strategy at Uber. In addition to working as President Obama's campaign manager in 2008, Plouffe served as a strategist on Patrick's 2006 and 2010 campaigns.
Patrick's spokeswoman Jesse Mermell told the Boston Globe that Patrick never spoke to Plouffe about Uber.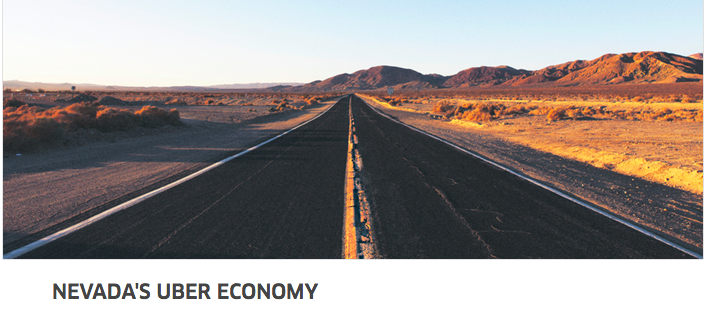 Nevada
On Nov. 26, Uber Nevada complied with a temporary injunction to cease operations issued by a district court.
But prior to the injunction, drivers found working for any for-hire transportation service without Nevada's Certificate of Public Convenience and Necessity would be subject to citation and impoundment of the vehicle, Teri Williams, public information officer for the Nevada Department of Business & Industry, told BuzzFeed News.
"The Nevada Taxicab Authority and the Nevada Transportation Authority, the agencies with jurisdiction over passenger transportation in Nevada, cited and impounded the vehicles of 33 drivers during the month that Uber was operating," Williams said. "Fines for those 33 citations totaled $9,150. Individual fines ranged from $250–$700, although state law states that they may be subject to fines of up to $5,000 per violation with a maximum fine of $10,000 per impound (NRS 706.476)."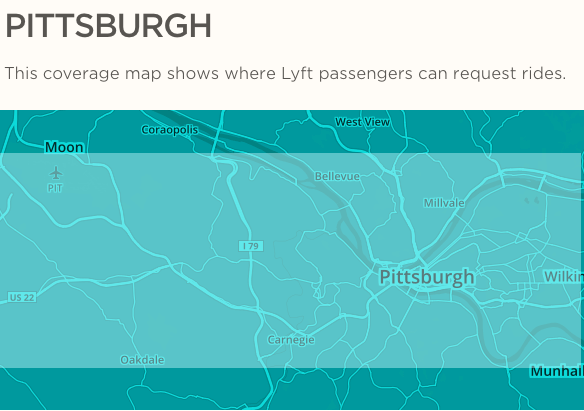 Pennsylvania (not Philadelphia)
On Nov. 13, the Pennsylvania Public Utilities Commission approved Uber to operate statewide with an experimental license for two years, PUC Press Secretary Jennifer Kocher told BuzzFeed News. Among other requirements, the conditional license requires that Uber file an Insurance filing that confirms Uber's driver insurance is consistent with commission regulations of other motor carriers, that Uber "clearly and adequately inform drivers" of what the company's insurance covers and what to do in the case of an accident, that Uber must make sure that cars pass PennDOT inspections, and that the company maintains verifiable records of trips.
"Under the PUC rules, the order needed to be entered, then the company would have 30 days to comply," Kocher said. "If they comply, they receive the license. The company has until Jan. 5 to comply."
As of Dec. 9, Uber has not filed anything regarding compliance with these conditions.
But in the meantime, the PUC's independent Bureau of Investigation and Enforcement has filed complaints against 30 Uber and Lyft drivers before the local district justice and the PUC.
"All of those cases are still pending," Kocher said.
Philadelphia
The PUC does not have jurisdiction over Philadelphia. In the city, where the Philadelphia Parking Authority handles transportation companies, Uber Black is operating legally. Uber X, however, does not enjoy the same status.
"Uber X is just an illegal hack cab service," PPA spokesperson Martin O'Rourke told BuzzFeed News. "You have no idea whether the car is insured or inspected..."
Any driver caught driving Uber X is fined $1,000 in addition to having their car impounded. For each driver cited, Uber also receives a $1,000 penalty for illegally dispatching the drivers. If the owner of the car is different than the driver, the owner also receives a $1,000 penalty.
To date, the PPA has cited and impounded the cars of 17 drivers — all of whom have requested hearings. Each driver has put a $1,000 hold on the penalties in order to retrieve their cars but did not plead guilty. Uber is also fighting the associated $17,000 in penalties. The hearings have not yet been scheduled.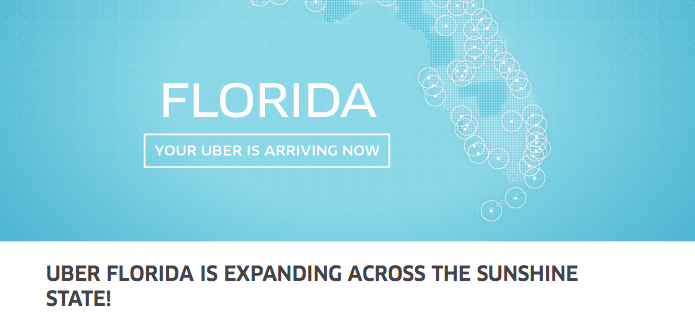 Jacksonville, Florida
In October of 2013, the Jacksonville City Council approved an ordinance that allowed Uber to operate in the city. When the bill passed, Uber told the city council that Uber X would not come to town, David DeCamp, communications director for Jacksonville Mayor Alvin Brown, told BuzzFeed News.
The new bill "essentially made [Uber] work with our existing vehicle-for-hire laws [such as] our prior insurance regulations and basic consumer protection measures," DeCamp said.
Uber Black, therefore, is operating legally in the city as long as they follow the codes. However, earlier this year, Uber launched Uber X while Lyft began fighting for its share of the Jacksonville market.
"Uber X and Lyft began working and based on some enforcement actions we decided drivers for both were not operating legally," DeCamp said.
If caught, Uber and Lyft drivers receive a $250 fine for violation. To date, DeCamp said, 20 drivers have been cited — 17 were driving for Uber, 3 were driving for Lyft. All 20 cases went to court and eight of the cases are still pending.
"Each of the [cases] that are finished either pled guilty or were found by the judge to be guilty," DeCamp said.
According to DeCamp, Uber and Lyft have either represented the drivers or hired legal representation for them.
As the cases are being heard, the City Council has had both companies to the table to discuss legislation that may change the standards or penalties for violations.
"The whole reason we changed the city code is because we want to be a city that encourages innovation," DeCamp said. "We've worked hard to encourage more IT and do things differently. We obviously want to encourage new industry but we also have to enforce the current code."
Since Uber X and Lyft launched in Tampa in April, the Hillsborough County Public Transportation Commission has been attempting to negotiate with the companies to no avail, PTC Executive Director Kyle Cockream told BuzzFeed News.
"To date we made no headway with either company," Cockream said. "They're both operating illegally currently and we are still enforcing specific state laws against them that comes in the form of ticketing their drivers."
But the PTC has been "bending over backwards" short of throwing out their laws to accommodate Uber and Lyft, he said.
"We started this campaign taking the high road, I'm very proud of that," Cockream continued. "We contacted the companies, we asked them to cease and desist, we told them ways to become legal and what they could do for their drivers to become legal. We were open to suggestions to amend any rules to try to accommodate them somehow and additionally our campaign was simple. First, we contacted drivers to tell them what they're doing is illegal and here's why."
The PTC even offered to buy and provide a $12,000 fingerprinting machine so that drivers could just walk in, in order to ensure the proper background checks were being performed. "Lyft didn't respond and Uber said, 'No we don't think you should have to incur that in your budget.' That's not for them to say."
Each driver, according to Cockream, receives three citations which collectively come out to $700. Additionally, Uber and Lyft also receive a citation for aiding and abetting each of the drivers. To date, 115 drivers have received three citations for operating a public vehicle without certification, unlawful operation, and not having proper insurance. For each of those drivers, Uber and Lyft are cited for operating unlawfully without a public license.
"Lyft has just hired a local attorney to start representing them. We wrote tickets to Uber Technologies Inc. several months ago but they appealed those citations directly," Cockream said.
Uber lost the first two rounds of appeals and just filed a third and final appeal in the fourth District Court of Appeals — the wrong district.
"They filed in the wrong court ... they're supposed to file in the second district court of appeals," Cockream said. "We don't know what the motive behind that is. The firm representing Uber is a relatively reputable firm here in Florida ... and that's like a first-year law student mistake."
Additionally, for each driver citation, the PTC files a criminal misdemeanor charge at the state attorney's office. However, so far, no action has been taken.
"The first bunch of [the criminal charges] the [state attorney's office] decided to dismiss," he said. "They didn't tell us."
As for the remaining cases, the state attorney's office has been lobbying back and forth with the PTC, saying they need more information.
"I was a cop of 29 years, so is everyone else in this department," Cockream said. "Collectively we've seen tens of thousands of misdemeanor cases between all of us. This is kind of like elementary-level stuff. We're pretty confident we checked all the boxes."
This has been happening for what Cockream estimates is about four months now. Uber, he points out, also ceased communicating with the PTC two months ago.
"We suspect they're just going to Tallahassee and throwing a lot of money at lobbyists," he said.
When asked whether he thinks the state attorney's treatment of the criminal charges and Uber's lack of communications had anything to do with each other, Cockream, who struggled a bit to find the words, said, "Our state's attorney is an elected official. I cannot answer yes to that without having something concrete to give you. But I know there's a whole lot more to the story on that issue."
Broward County, Florida
On Nov. 25, Broward County, which consists of 31 municipalities, issued a cease and desist letter to Uber and Lyft. The county, according to Assistant County Attorney Annika Ashton, has not yet come to a final decision on whether it plans to create specific regulations to accommodate Uber and Lyft. In the meantime, "County staff has been issuing citations to drivers who are not properly licensed," Ashton told BuzzFeed News.
To date, a total of 162 citations have been issued to 92 separate drivers. The fine for violating without a permit or a chauffeur license for a first offense is $250 and then $500 for a repeat offense.
"We have held multiple hearings already and more are scheduled to occur in the future," Ashton said. "Some drivers have voluntarily paid the fines before their scheduled hearing date, while others have paid after the hearing resulted in an order."
Orlando, Florida
On Dec. 8, the Orlando City Council voted unanimously to approve a first read of newly proposed ordinances that would allow Uber and Lyft to operate legally in the city. Under the new rules, the council would remove the requirement to book a ride in advance other than by electronic app, remove the requirement to post the rates on the outside of the vehicle, and would add a new livery vehicle classification. However, the rules also require that the minimum fare for Uber's livery class be set to $3.00 per mile — about 25% more than taxi rates.
"This proposed ordinance will specifically create a new category for these new transportation network companies and it eliminates several requirements to accommodate them including allowing them to operate without providing some of the services required of metered taxi companies," Public Information Officer at the Office of the Mayor Cassandra Lafser told BuzzFeed News. "For example, metered companies are required to provide services to persons with disabilities and must accommodate for service to city residents that may not have the technology and debit/credit card payment that companies like Uber and Lyft mandate."
A second read is slated for Dec. 15, Lafser said.
Up until now, however, the Orlando Police Department has been citing drivers caught working for Uber or Lyft.
The penalty for a first-time offense is $210, second offense is $420, and the third is a mandatory court appearance. The car is also impounded.
According to Sergeant Wanda Ford, PIO of the Orlando Police Department, there have been approximately 80 Orange County citations issued. One case was brought to court and the company involved was found guilty.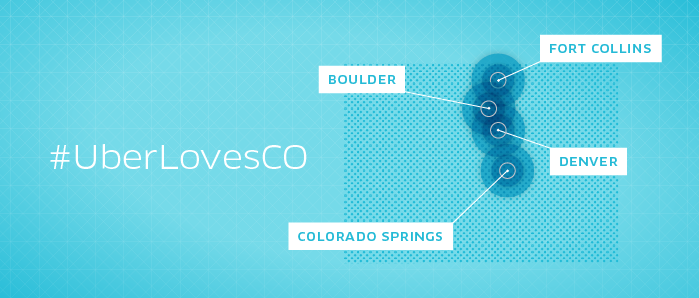 Colorado
In June 2014, Colorado became the second state to pass state-wide laws that regulate and allow Uber and Lyft to operate legally. However, these temporary rules, according to State Representative and Chair of the Transportation and Energy Committee Max Tyler, don't do enough to protect public safety.
"We got a little bit of [backround check regulations] and [car inspections] but not enough," Tyler told BuzzFeed News. "But they are operating currently under temporary rules and moving into permanent rules. What we found is that it's a whole lot harder to make sure they're following what they need to do, it's harder to track them down and do inspections, and harder to make sure the hours of services regulation is being followed appropriately."
The House is going to session on Jan. 7 of next year and Tyler said he expects to see proposals from both companies to loosen the existing requirements — which Tyler already feels are insufficient.
"We've gone from passing a bill that's just barely adequate to try to enforce that and I think the Transportation Networking Companies play a really serious game of hardball and keep pushing and pushing and pushing," Tyler said. "You've seen that in other cities— the companies playing hardball and not even following the rules. Now they're playing hardball and making the rules as lax as possible."
Tyler says discussions will be difficult and that in the past it has been hard to get anything passed to tighten rules.
"It was a pretty all-out knockdown drag out to get these rules last session," Tyler, who staunchly opposed the rules, said.
"The bill started in the Senate and passed with no requirements on TNCs to take care of public safety issues," he said. "We amended it in the House. It came before the committee I chair and I was satisfied with how it turned out in terms of insurance requirements and background checks. That was watered down on the floor of the House and that's the version that passed. I think it could have been better."
According to Tyler, Colorado wants to be seen as a center for innovation. "There's a real strong ethic of free market, that it can take care of itself. It's innovative, it's computers..." Tyler said.

South Carolina
Uber currently has a petition pending at the South Carolina Public Service Commission requesting that it be certified as a Class C passenger carrier in the state.
A hearing is scheduled for Jan. 26, after which the PSC will issue a final order. Checker Yellow Cab, another player in the taxi industry in the state, has filed to intervene in the case. Uber is expected to pre-file testimony on Dec. 15 and all other parties of the case are expected file their testimonies on Dec. 29, Jeff Nelson, chief counsel of the South Carolina Office of Regulatory Staff, told BuzzFeed News.
Regardless of what the state decides, however, individual municipalities are permitted their own ordinances and can still refuse to grant Uber and Lyft permits, Nelson said.
"The only instance of local enforcement which I have heard about in South Carolina was... regarding a ticket written to an Uber driver by the Charleston County Aviation Authority for his operating at the Charleston International Airport without an airport ground transportation permit," he said.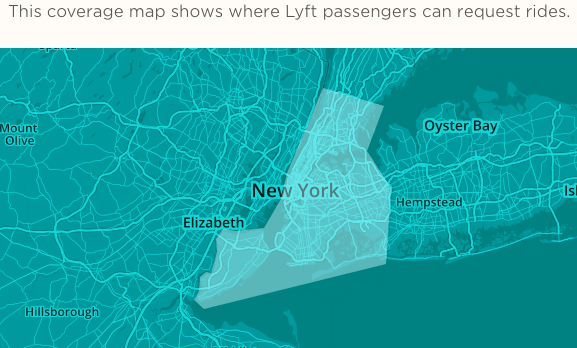 New York
New York City appears to be an exception to the many regulatory battles Uber is fighting in the country. When Uber came to the city in September 2012, the city questioned its legality but two years later, the law seems to be largely on both Uber and Lyft's sides, and the companies, in turn, have worked within the limits of the New York's regulations, at least relative to other cities.
As BuzzFeed News reported, the Taxi and Limousine Commission held a public hearing in October for a proposed set of rules that would substantially limit the way Uber and Lyft operate. Under the rules, Uber and Lyft would not be able to dispatch drivers who were not registered to their bases — of which Uber has six and Lyft only has one — unless the two bases had a formal agreement. If the rules passed, Lyft would quickly be eliminated from the New York City market — Lyft only had 10 drivers affiliated to their own base in October, while other Lyft drivers were affiliated with existing taxi or Uber bases. Under the proposed rules Uber would lose an estimated 3,000 drivers.
But on Nov. 10, New York Attorney General Eric Schneiderman came out against the proposed rules in a letter to the TLC citing that, as written, the rules would "needlessly restrict competition," BuzzFeed News exclusively reported.
On Nov. 19, the TLC revised the proposed rules, making the changes Schneiderman encouraged and the next day voted unanimously to pass the newly worded rules. Per the new legislation, both Uber and Lyft would have to submit trip log data to the TLC — an ordinance Uber fought in the initial public hearing. Uber, which was represented by NYC General Manager Josh Mohrer, contended that the information being submitted rose to the level of trade secrets and would be an infringement of user privacy since it could then be subject to Freedom of Information Act requests.
On Dec. 3, the New York City Council also held its first transportation hearing aiming to learn more about both Uber and Lyft. The hearing came in the aftermath of the media storm surrounding the company's treatment of user data after BuzzFeed News reported that Mohrer accessed this reporter's user data without permission.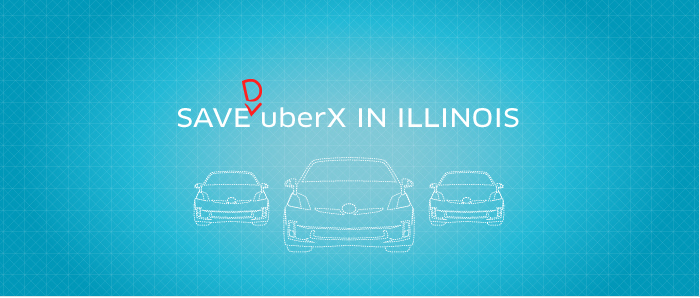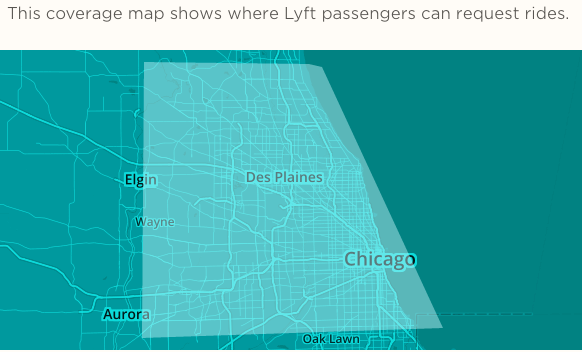 Illinois
In January 2014, the Illinois House of Representatives first read a set of rules proposed with the intention of leveling the playing field for existing taxi companies in the face of Uber, Lyft, and SideCar's entry into the market. Three months later, the rules were presented in front of the state senate for a first read and by June, the rules (which would substantially limit how rideshare and Transportation Networking Companies operated) were passed and approved by both houses.
Under the rules, ridesharing companies would not be able to operate at airports or work more than 10 hours in a 24-hour period in addition to being required to submit evidence of commercial insurance and having commercial plates, among other things.
As in many cities, Uber quickly began mobilizing its users to sign a petition urging Illinois Gov. Pat Quinn to veto the "Ridesharing Arrangements and Consumer Protection Act." In August, Quinn delivered and vetoed the otherwise fully supported proposed rules.
Shortly after, Uber then posted a list of emails of the state's representatives for each district encouraging its users to contact them to make sure the legislature could not override the governor's veto.
On Nov. 17, Rep. Michael Zalewski filed a motion to override the veto to no avail. A few days later, Zalewski's motion failed and the veto was upheld.