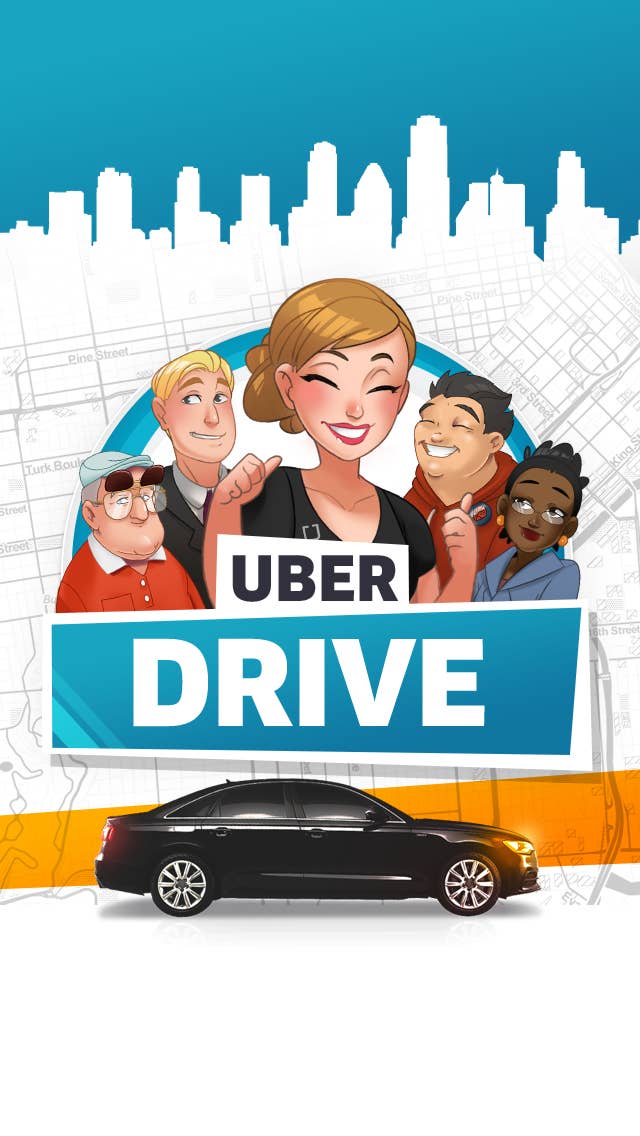 Uber wants to take over the world, that much is clear. But the company knows that to do it, its services have to be efficient and reliable in every single one of its existing markets. That's hard to do when the people responsible for delivering that service — drivers — are spread around the world and have vastly different backgrounds and experience levels. So Uber is now tasked with giving all of its almost 170,000 active drivers nationwide the tools to ensure that every ride meets passengers' standards.
Cue UberDrive. It started as a passion project for Mike Truong, a senior product manager at Uber who previously worked as a producer on Need For Speed at Electronic Arts. But it has now come to life as a driver knowledge — and recruiting — tool. It's a fairly basic game that integrates Google Maps' API and Uber's existing routing system to give players a peek into what it's like to be an Uber driver — at least to the extent that any game can do that.
Users can tap intersections to choose the routes their car will go (initially it's an UberX until a user racks up enough points to unlock UberBlack and then UberSUV). They then accept ride requests and choose the best possible route to get to the passengers' destination. Along the route or at destinations that are also points of interest, the app will prompt the user with trivia or fun facts. The game mirrors the regular Uber app fairly closely and includes features like surge pricing and the pinging sound drivers hear when a ride request comes in.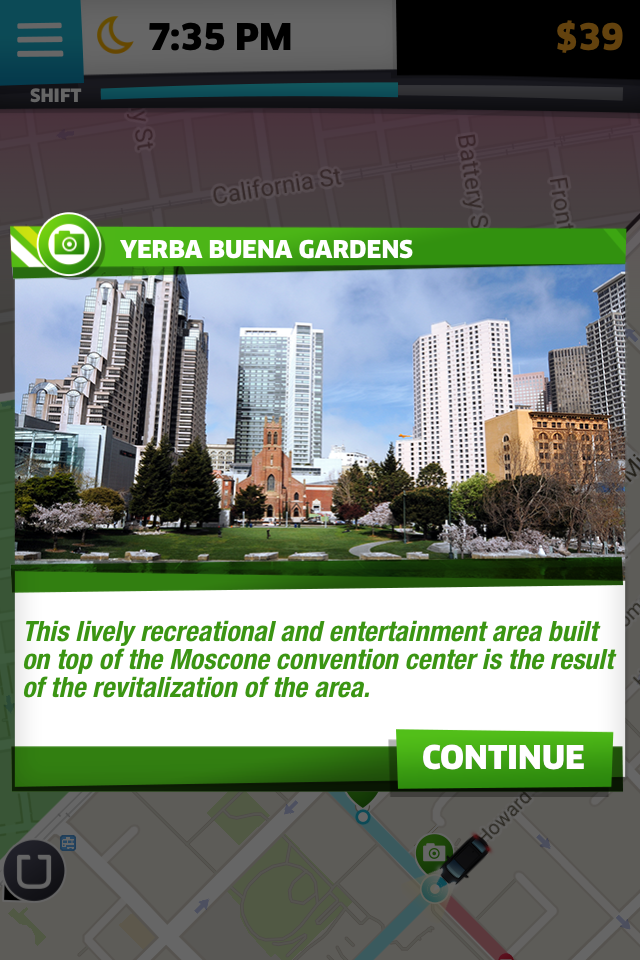 But UberDrive is not just for existing Uber drivers. It's open to all users and will be available in the iTunes store. If the game piques someone's interest, a feature lets users sign up to be a driver in the app.
"UberDRIVE is a compelling representation of what it's like to be an Uber driver-partner on the platform," Truong wrote in a statement. "Through the course of playing the game you can get a sense of how much money you can make using your own car and driving on your own time. With the sign-up flow embedded directly into the game it makes it really easy to start the sign-up and screening process right then and there."
As BuzzFeed News first reported last year, the company first filed a trademark for UberDrive — what it described at the time as a "computer game software for mobile devices" that provides "entertainment services" — in December 2014.
Mobile gaming is certainly a departure for Uber, so, though it will be available to download everywhere, the game is only testing San Francisco city knowledge for now. And according to Truong, Uber will expand it outside of the Bay Area if there is sustained user engagement in the game.