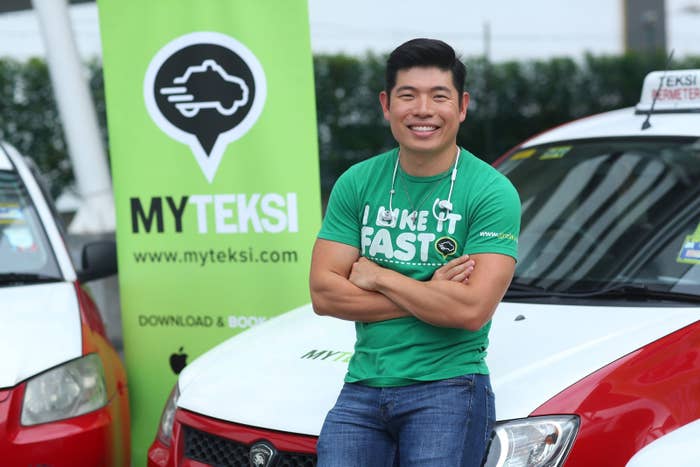 According to Grab CEO and co-founder Anthony Tan, the so-called "anti-Uber alliance" began with a common enemy — and a friendship.
Long before the official agreement was announced in December 2015, the group's membership — Lyft, China's Didi Kuaidi, India's Ola, and Southeast Asia's GrabTaxi — were talking shop. Introduced to one another through common investors like Tiger Capital and Softbank Capital, their co-founders were casually sharing information as they each faced off against Uber in their home markets.
"We've been friends for years," Tan told BuzzFeed News. "Even before Didi merged with Kuaidi Dache and TaxiForSure was still around. … We didn't even have a name for it yet when [BuzzFeed News] called it out. It just began with that friendship and then we started talking about sharing ideas and a cooperative global framework."
For Grab, which recently dropped the "Taxi" from its brand, that early idea-sharing proved enormously helpful. Locked in a brutal subsidy war with Uber in fall 2014, the company found itself facing another potential threat in its home market of Singapore: fare guarantee fraud. Some drivers were attempting to game its subsidy system, booking fake rides with the intention of scamming the company out of sometimes sizable fare subsidies. So in August 2015, Grab turned to one of its international investors and brother-in-arms for help: It called Didi Kuaidi, which had successfully minimized subsidy fraud during a similar battle with Uber in China.
"Didi had advanced anti-fraud campaigns," Tan said. "So we sent our engineers and machine learning teams to China to learn how to detect fraud. It potentially saved us millions."
The anti-Uber ride-hail alliance of which Grab and Didi are members wouldn't be announced for several months, but its foundations had already been well-established.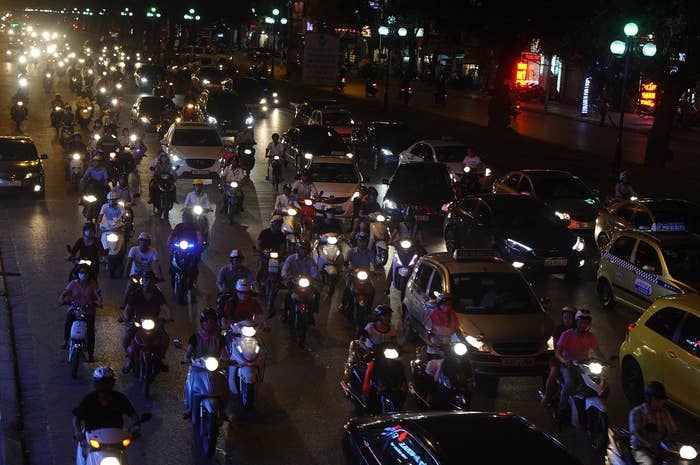 Now that the battle for China's multibillion-dollar ride-hailing market has erupted into a gloves-off brawl, it's easy to lose track of other equally important battlefields. And Southeast Asia, where Grab is facing off against Uber, is certainly one.

"It is a region of 620 million people," Tan told BuzzFeed News. "That's 168 people per square kilometer in Southeast Asia, compared to 155 per square kilometer in China. It is a very large, very dense growing market for consumer mobile services. There's 190 million people in the middle class, which will be 400 by 2020."
Southeast Asia is also a largely mobile-first region. According to data from Ericsson, smartphone penetration in Malaysia and Singapore are 140% and 152%, respectively. "We think of Malaysia and Singapore as proxies for Southeast Asia," said Tan. "So you can really imagine a high populous country like Indonesia with 230 million people all following that route."
Paired with the high cost of car ownership and long commute times, Southeast Asia's high smartphone penetration is ripe for ride-hailing services like Uber and Grab. Like its partners in the anti-Uber alliance, Grab is giving its pugnacious rival a run for its money in a battle for the hearts, time, and money of Southeast Asians. But unlike its allies, Grab is competing with Uber in six countries, not one -- and as a challenger, not an incumbent (Uber was first to almost all of Grab's markets). Capturing and retaining ride-hail market share across a region with so many cultural, financial, and linguistic differences hasn't been an easy feat. To build out its ride-hail business across Southeast Asia, Grab has taken a focused, hyperlocal approach. "My family has been in this part of the world for 60, 70 years," Tan said. "We know how to respect local."
This is particularly important in countries like Vietnam where an awareness of history and cultural nuance can sometimes require a different voiceover for an ad that's to be run in Ho Chi Minh and Hanoi. Or a difference in pricing.
"In North Vietnam and South Vietnam, if you trace the historical context, one part was pro-labor and communist and another part was pro-democracy and pro-capitalism," Tan said. "For that reason we have to be very sensitive to how we price our cars and taxis in Hanoi versus Ho Chi Minh. We understand that in Hanoi, the decision on which service to use is based more on price, so we price competitively. In Ho Chi Minh, we see that comfort and convenience are more important to those users, which can result in more dynamic pricing."
So while Grab might technically be a foreign import in places like Vietnam and the Philippines, Tan said it's not really perceived that way. "In the Philippines we're seen as Pinoy, in Thailand we're seen as Thai," Tan explained. "We're seen as local champions."
Tan says when Easy Taxi, a ride-hail competitor created by Rocket Internet, broached the idea of a merger with Grab, it was easy to turn them down. (Grab declined to specify when this was.) "We knew they didn't have the local advantages we did, so we said no," he said. "A merger was never really on the table for us. We didn't need capital." In what may or may not have been a coincidence, Easy Taxi confirmed in January that it was leaving Asia entirely to focus its efforts in Latin America.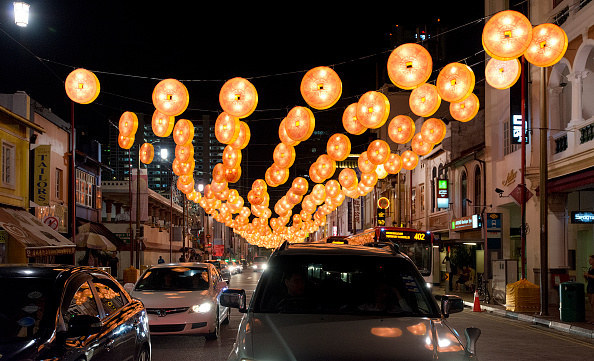 Tan believes Grab's focus on local identity has made things easier for the company on the regulatory front as well. "We were the first [ride-hail app] to be legal in the Philippines because we work with the local governments," Tan said. "We're the only app to be legalized in Vietnam. … When we launched in Phuket, the government participated in our launch. We had our local Thai managers stand with the Phuket governor."
"This is my home, so if I do something wrong here I can't run away to San Francisco or New York."
While Grab's success in Southeast Asia's ride-hailing market is undoubtedly due to its focus on hyperlocal, it's also undergirded by powerful family connections that have given it a leg up in key markets. Tan's father is Tan Heng Chew, founder of Tan Chong Motors and a mainstay on annual "Malaysia's 50 Richest" lists. And his name and business relationships have helped Grab negotiate some exclusive partnerships with SM Prime Holdings, a shopping mall chain proprietor in the Philippines, and with the Ayala Corporation, the country's oldest and largest conglomerate.

All this has given Grab something of a competitive advantage in Southeast Asia, but it hasn't proven much of a talisman against Uber's unceasing onslaught. Notoriously aggressive, Uber has made significant inroads in the region using its "launch first, ask regulatory questions later" playbook. In 2014, the company went to the mat with local authorities and taxi companies in Jakarta that opposed it. Now, two years later, Uber claims the city is among those with the fastest-growing demand for its service, and that the business has grown by a factor of 30 in Indonesia as a whole. And though it was forced out of Phuket, Uber continues to see big gains in Thailand: The company tells BuzzFeed News that it's been charting 12X growth in the country.
So while ascending to the top of Southeast Asia's ride-hail market despite Uber's first-mover advantage is a considerable feat for Grab, the company's position there is by no means secure. Uber is growing its business quickly as well, and it's doing it without Grab's local network and close ties to the region.
The battle for ride-hail supremacy isn't a zero-sum game. In the United States, Lyft has managed to capture reasonable market share despite Uber's ubiquity. In China, where Didi Kuaidi reigns supreme, Uber is operating in 37 cities, with plans to be in 100 by the end of 2016. But in Southeast Asia, Grab's hyperlocal focus and family connections have allowed it to temper Uber's first-mover advantage in the region. With 11 million downloads and 170,000 drivers across six countries and a dozen megacities, Grab claims to have captured 95% of the region's taxi-hailing market and more than 50% of its private-car-hailing market (sources at Uber dispute this, insisting that Uber — not GrabTaxi —is the clear leader in Southeast Asia's private-car-hailing space). Those numbers are significant. But in the context of the region's population of 620 million, Grab has a ways to go before it truly dominates the market. And to be clear, Tan has every intention do doing so — Uber be damned.
"My family has been [in Southeast Asia] for four generations now," Tan said. "My great grandfather was a taxi driver. … This is my home, so if I do something wrong here I can't run away to San Francisco or New York. That fosters a commitment to learning the local problems. I am not window dressing for investors. The reputation cost in Asia is tremendous, and my grandfather always told me, 'It's better to lose money than to lose face.'"