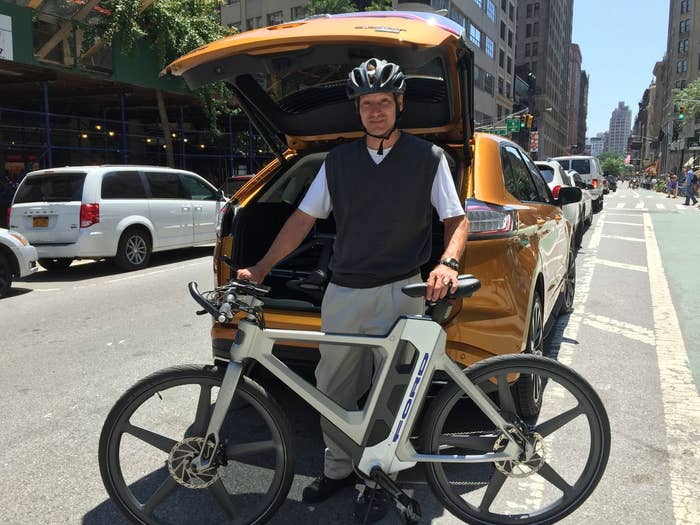 Bill Coughlin, Ford's president and CEO of global technologies, had spent the better part of a day in a London conference room brainstorming solutions for traffic congestion in large, dense cities, when it hit him. The simplest answer to the problem he and other Ford executives had been wrestling with was not only the most obvious, but an old and already widely used one: bikes. There was just one problem: For bikes to really have an impact on traffic congestion in a city, a large swath of the population needs to use them.
"In general we've got an aging population and a potentially overweight population," Coughlin told BuzzFeed News. "People who would be challenged or inhibited from riding the bike. So we needed to create a bike that augments their natural ability."
So Coughlin put out Ford's first enterprise-wide call for innovation. But this time, he wasn't asking the company's more than 200,000 employees for help improving an automotive technology. This time, he wanted them to conceptualize and build an electronic, battery-powered bike. And Coughlin's call was answered, not by bike designers or engineers — because at the time Ford did not have any of those — but by truck engineers and designers, lawyers, and researchers who submitted 130 different designs in the hopes of winning a monetary prize as well as the resources to see their bike through to the prototype stage.
Fast-forward a little more than a year later: Today three of those 130 blueprints have reached the prototypical stage. "Each of the three bikes represents a different market solution," Coughlin said. "I don't think there's one bike per se that can satisfy everyone in the world, so the answer was a series of e-bikes."
Bruce Williams was one of the three winners of Ford's bicycle innovation challenge. By day, Williams is a designer in the truck studio — he was the principal designer behind the F-150 SVT Raptor. But by night, at least for the past year, Williams was an e-bike inventor — an experience he compared to being the CEO of his own startup. "I was basically my own company," Williams told BuzzFeed News. "Any engineering that was done, I did it. Any design that was done, I did it. Any planning, program management... it was all on me. So in a sense you can look at that in a couple of ways: You can see it as a big burden on yourself or look at it like an opportunity and challenge."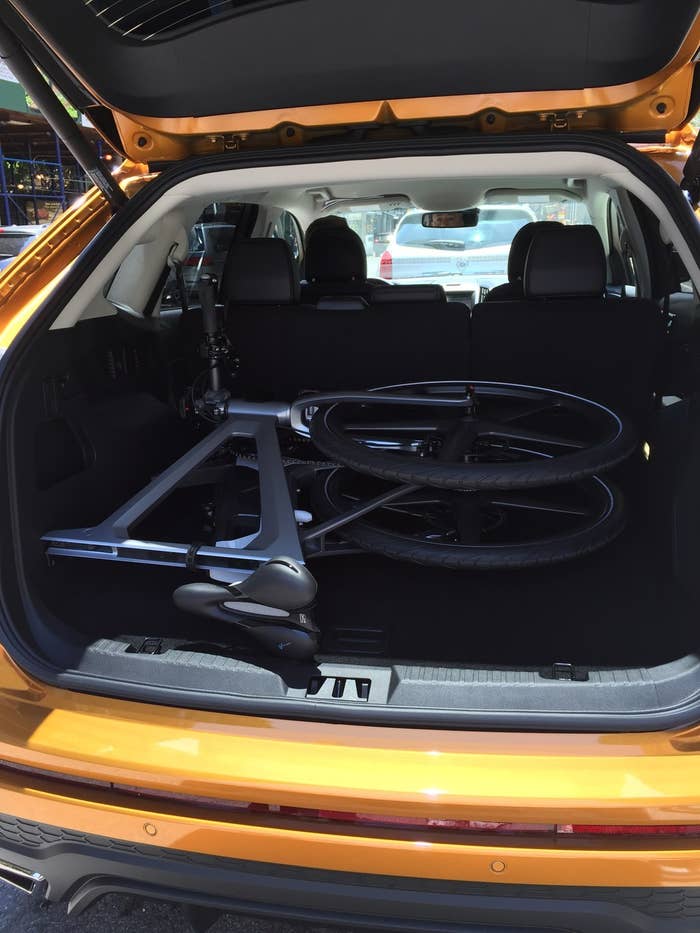 Williams' bike, aptly named the Mode:Flex, is aimed squarely at hardcore cycling enthusiasts. It can be quickly broken down and reassembled with new wheels that transform it from road bike to mountain bike, and it can be easily disassembled to stow in the trunk of a car. It looks like most other bikes, with the exception of a visible removable battery pack.
But with a mobile app called Mode:Link, which connects to both your vehicle and your bike, this bike can communicate with your car. Coughlin's directive to Ford employees was to try to create a bike that would be easily integrated into the lifestyle of someone who owns a car or truck. So, for example, if a Mode:Flex rider has the choice between two parking lots and one is further but cheaper, they can choose the cheaper option and bike the rest of the way. Once the phone is mounted in the center of the bike's handlebars, the Mode:Flex app will seamlessly pick up the route from where the vehicle's GPS left off. The app even allows the riders to calibrate the amount of assistance provided by the bike's engine according to their age. So a 50-year-old cyclist can literally turn back the clock on the Mode:Flex app and ride as if they're 30 again. And, just like any other bike, it can also be ridden without the help of the motor.
For Ford, the bike is a symbol of a new startup-like approach to innovation and mobility. And it's the first time in a long time that the company is embracing the sort of "fail fast and take sensible risks" frame of thinking common in Silicon Valley. But how much risk is the company prepared to take?
"The big risk that [Ford] has is they could be seen for creating failures if these experiments don't pan out," Andy Gryc, content director of Connected Car Expo, told BuzzFeed News. "There are some pretty good public examples of it, like General Motors' EV1. GM went out on a limb and created this electric vehicle way before its time and it kind of got lambasted within the press and public. That's the biggest risk: damage to the brand by being shown as someone who can't execute projects — especially if one of those projects is high visibility."
Currently in the prototype stage, Ford's experimental e-bikes may never hit the market — and if they do, it may not be as Ford products. Even if the company were to simply license its e-bike tech to others, Coughlin would chalk that up as a success. The point of this effort is not so much to move Ford away from its traditional business as it is to move the company away from its traditional way of thinking.
"How do you get a big, stable, healthy company to take risk with innovative projects?" Coughlin, said. "If you go and say to executives, 'Well, you need to take more risk,' that's not going to work. [Instead] you tell executives, 'It's OK to learn, it's OK to experiment, and then learn from the process and see where that takes you.' It's a way to enable sensible risk-taking. "
This sudden change of mindset comes at a time when incumbent automakers are increasingly facing off against new rivals emerging from Silicon Valley, not Detroit: Tesla, Google, Apple. Indeed, in an April interview with BuzzFeed News, Ford CEO Mark Fields admitted he's encouraging employees to take a page out of Elon Musk's book.
"[Tesla] is endemic of how startups think," Fields said. "We're really encouraging everyone in our company to think like a startup. We want people to challenge custom and question tradition, we want them to not take anything for granted. We want them to ride the technology curb where it makes sense, we want them to think from a customer experience standpoint, we want them to move fast and test, and we want them to take appropriate risks."
And according to Gryc, this is true of auto industry behemoths in general. "It's very difficult for car companies to pivot on a dime," he said. "They're really big entities. But I think it's easy for them to pivot when they see other people do it. Tesla was basically born to change and innovate, and the company is showing carmakers that they can change and do things and finally take advantage of the research centers they've had in Silicon Valley for close to 20 years. "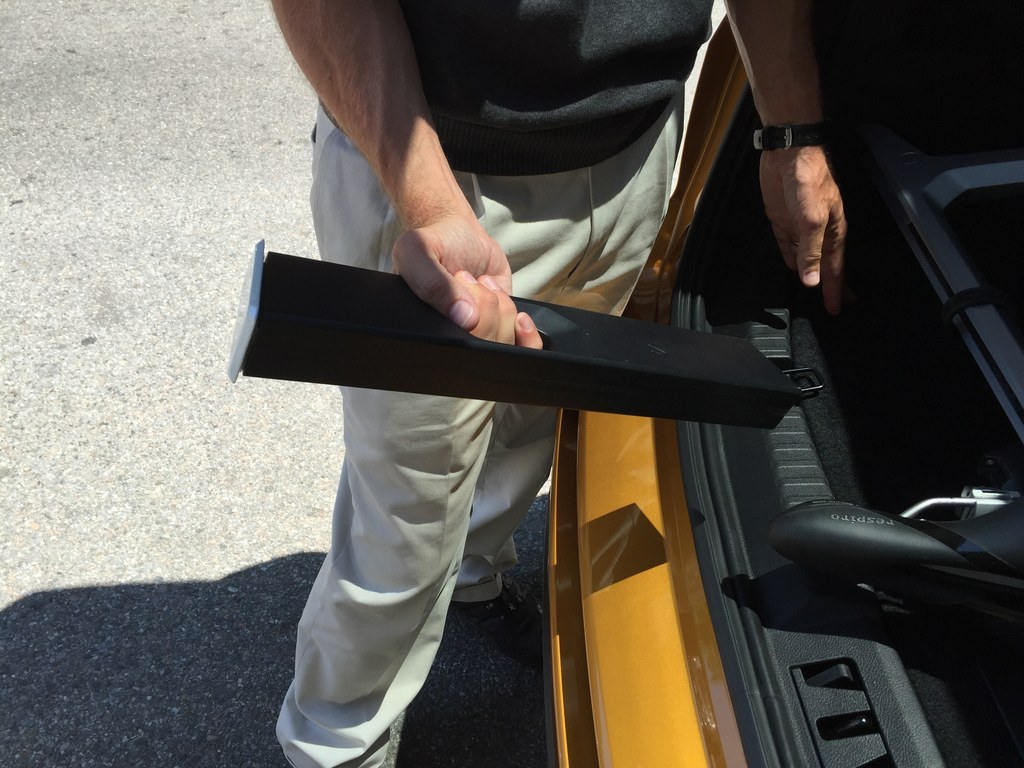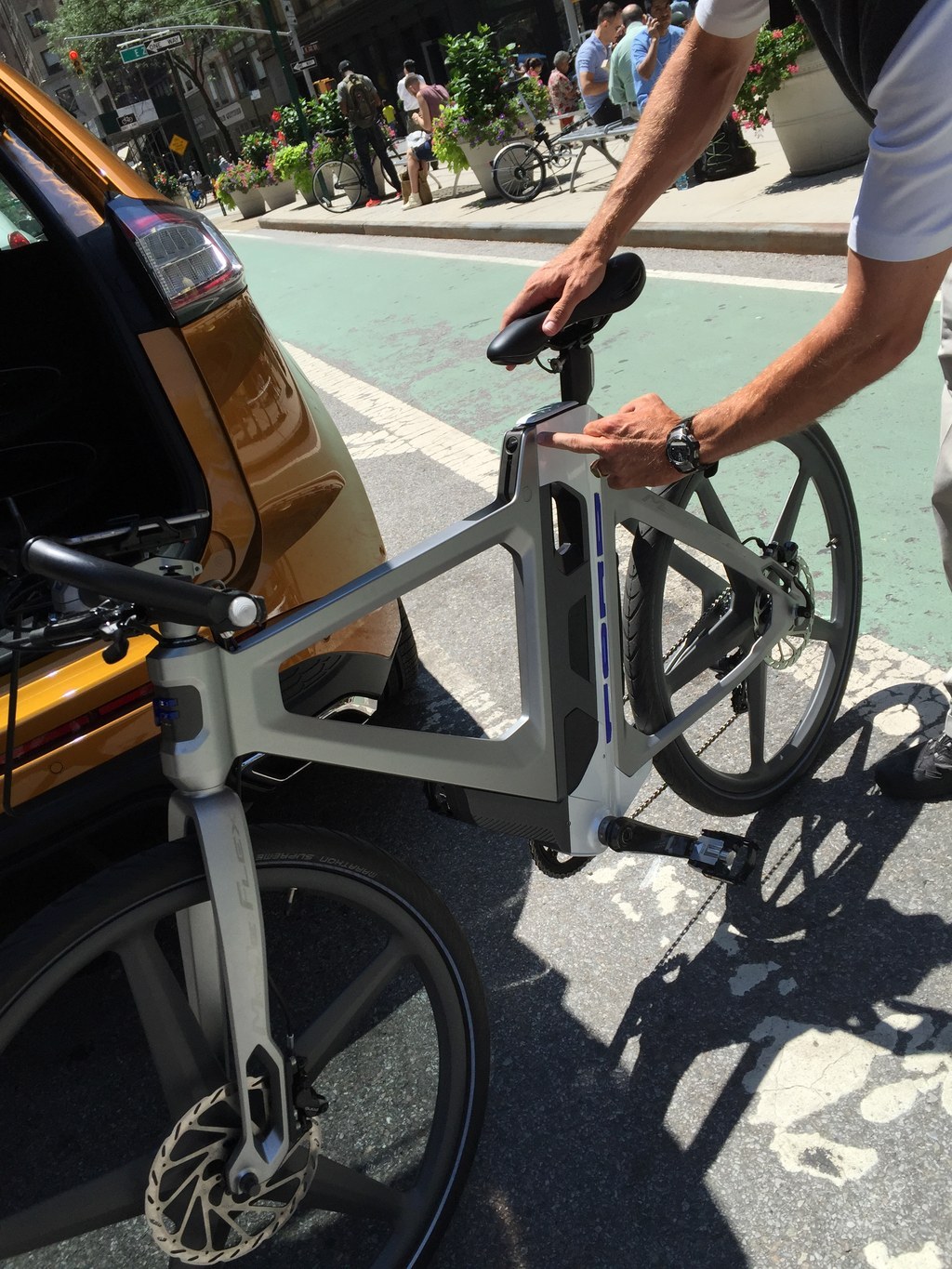 As companies like Apple and Google extend their reach into the automotive space with their respective dashboard systems and autonomous driving efforts, automakers like Ford are embarking on an analogous journey — in the opposite direction. "Google and Apple are trying to get into the car space and car companies see that and say, 'Well, we've got big, powerful brands too. Why don't we become more of a lifestyle brand and see what else we can do?'" Gryc said. "Lexus and its hoverboard are a perfect example. They have to try to get people interested in the brand beyond just thinking, 'Hey, I'm driving a Lexus!' And people who are driving a Lexus are often part of a different demographic than people who are interested in a hoverboard."
For Ford that means exploring the variety of options they have in attacking the issue of mobility. Earlier this year, the company announced 25 experiments that range from e-bikes to parking apps to car-sharing programs — several of which have hit the market in cities like London and New York.
But, Coughlin emphasizes, Ford is and will remain an automotive company even in the face of competition from a tech industry that's disrupting not just our idea of cars, but — via ride-hail companies like Uber and Lyft — our idea of car ownership.
"[The innovation challenge wasn't a response to competition; it's a fundamental analysis of where the company needs to go to have a bright future," he explained. "In short we remain an automotive company, but we're adding a mobility solutions company as well. We're not becoming something completely different than we were. [We're still helping] people to get from one point to another."
That's a truism, of course. But for Ford, a traditional automaker determining how it best fits into this fast-evolving new world of mobility solutions, a willingness to experiment with new and occasionally nonautomotive products, innovate, and learn quickly even in the face of what is ostensibly a failure is imperative. While this is perhaps the first time in a long time that the company has adopted as nimble and experimental an approach to innovation, this is an ideal that has lived in Ford's fabric since its inception. As Henry Ford said in 1927, "Failure is only the opportunity to begin again, this time more intelligently. There is no disgrace in honest failure; there is disgrace in fearing to fail."
"We're on a journey," Coughlin said. "I'm not sure how that journey will ultimately unfold but we're considering a lot of different options. And then we have to decide whether those visions of the future ultimately make sense for Ford."