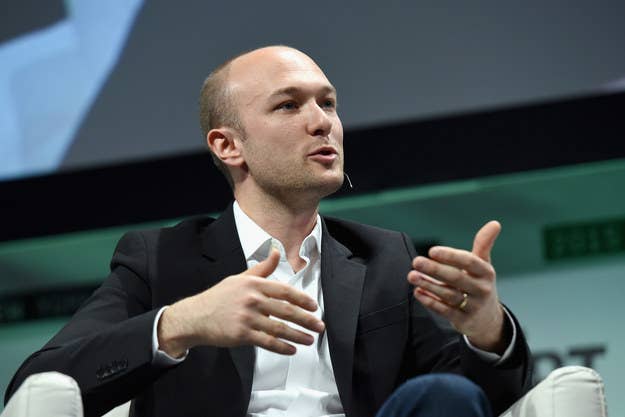 Lyft is adding yet another investment firm to its roster — and it's a somewhat surprising one. Fontinalis Partners, a venture capital firm co-founded by William Clay Ford Jr. — the executive chairman of the Ford Motor Company and great-grandson of Henry Ford — is participating in the company's Series E round. Neither Lyft nor Fontinalis would disclose exactly how much the firm is investing.
The investment brings together two unlikely forces: Ride-hail giant Lyft, which has repeatedly and publicly declared war on the personal transportation market, and Ford, a legacy car manufacturer that has itself begun experimenting with mobility and its own e-hail service, the dynamic shuttle.
As recently as last month, interview Ford CEO Mark Fields questioned Lyft and Uber's ability to replace personal car ownership.
"I think [Uber and Lyft] have been very successful," Fields told BuzzFeed News in April. "But no, I don't think that world is all going to go to car sharing in a compact period of time. I'm very bullish about our traditional business and I'm very bullish about how we're thinking about mobility."
Even so, the Ford company has been experimenting with an app-based shuttle service that utilizes a fleet of Ford vehicles to pick up and drop off passengers along a route determined based on the demand of the users. And it's nearing commercial viability, Fields told BuzzFeed News.
So while the investment seems to conflict with both Ford's core business as well as those that the company is experimenting with, it could point to a collaboration with Lyft.
But when asked about whether there was a connection between this investment and Ford's mobility experiments, a Lyft spokeswoman said: "Fontinalis Partners is not affiliated with Ford Motor Company and this investment is not related to the Ford Dynamic Shuttle experiment."
Other companies in the firm's portfolio include parking solutions companies as well as bike-sharing and car-sharing services. And in addition to the Dynamic Shuttle experiment, Ford company is also experimenting with a parking spotter, a connected, electric bike, and a car-swapping service in Michigan.
"Our investment in Lyft represents a continued commitment to investing in the future of mobility," William Clay Ford Jr. said in a statement. "Lyft is enabling an exciting new model of freedom and personal mobility, as evidenced by its millions of satisfied users. Fontinalis Partners looks forward to working with Lyft to help it in its goal of building a sustainable and interconnected transportation system."
This post was updated to include a comment from Lyft.