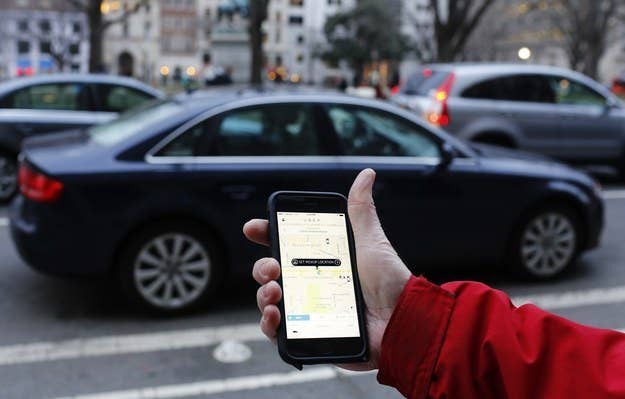 The California Labor Commission ruled that San Francisco-based Uber driver Barbara Ann Berwick is an employee, not an independent contractor as the ride-hail service and its competitors would have it.
In response to a claim filed by Berwick, the California Labor Commission ruled that because "Uber is involved in every aspect of the operation," Berwick is not an independent contractor and is owed $4,000 in employee expenses. Uber is appealing the decision.
The ruling, which comes during a nationwide debate over whether drivers are employees or contractors, sets a precedent for the classification of drivers. In San Francisco, two individual groups of Lyft and Uber drivers have brought class-action suits against the companies claiming they are treated more as employees, not independent contractors free to perform their services as they see fit. In both cases judges denied Uber and Lyft's motion for summary judgment and ruled the cases will be heard in front of a jury.
In Florida, as BuzzFeed News reported, the Department of Economic Opportunity ruled that Uber driver Darrin McGillis was also an employee of the company.
An Uber spokesperson confirmed that the ruling only applies to a single driver and later cited a January study conducted by the company emphasizing that primary reason drivers choose Uber is for the flexibility of the platform.
"The California Labor Commission's ruling is non-binding and applies to a single driver," the spokesperson wrote in a statement provided to BuzzFeed News. "Indeed it is contrary to a previous ruling by the same commission, which concluded in 2012 that the driver 'performed services as an independent contractor, and not as a bona fide employee.' Five other states have also come to the same conclusion. It's important to remember that the number one reason drivers choose to use Uber is because they have complete flexibility and control. The majority of them can and do choose to earn their living from multiple sources, including other ride sharing companies."
Here are some excerpts from the Labor Commissioner's ruling on why Berwick was ruled an employee.
"The reality, however, is that Defendants are involved in every aspect of the operation."
"Defendants retained all necessary control over the operation as a whole."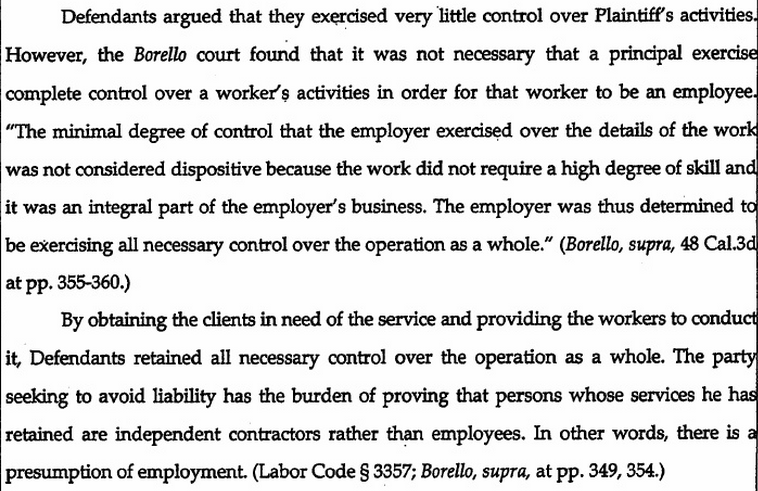 "Plaintiff's work was integral to Defendant's business."

Updated with Uber statement.